Jennifer McSorley
Realtor, SCIS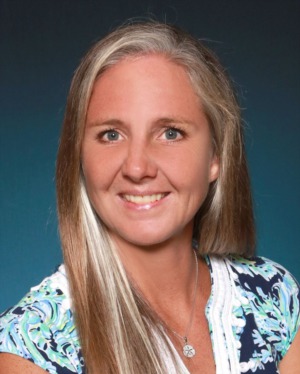 I am a member of the Sanibel and Captiva Association of Realtors and the Realtor Association of Greater Fort Myers and the Beaches.  I have also earned my Sanibel and Captiva Island Specialist designation. If you are interested in learning more about Southwest Florida or about Real Estate in this area, please contact me at any time.
I grew up in Grosse Pointe, Michigan and moved to Ithaca, New York where I attended Cornell University, receiving my Bachelor of Arts degree in 1992. Before coming to Southwest Florida in 1999, I lived in Perth, Western Australia, Incline Village, Nevada, Paradise Island in the Bahamas, Chicago, Illinois, and Traverse City, Michigan. I have lived and worked on Sanibel since 2005.
I have been very involved at The Sanibel School as a volunteer in different capacities over the years, serving as a PTA President, heading the Seahorse Festival, and planning and implementing the landscaping for the entire campus. I  served as the Chairperson for The Sanibel School's School Advisory Council from 2009- 2018. I worked with the School District of Lee County and the City of Sanibel to design and create a new playground shared by the school and the recreation center and have coached youth soccer on the island and I served as a Board Member of the "Ding" Darling Wildlife Society.
Sanibel is an amazing place. It has all of the amenities and beauty of a resort destination. At the same time, it has the benefits of a small- town community. Miles of bike paths, spectacular beaches, great restaurants and shops, abundant wildlife, and a huge amount of community activities make Sanibel an ideal place to live. I feel fortunate to call Sanibel home.  If you are considering a move to Sanibel, Captiva, or Fort Myers, please contact me at any time. I would be delighted to provide you with any information that would be useful to you.
I guarantee personal, attentive service.  I will work with great diligence and care to identify the best choices for you as you search for a new home or investment.  When it is time to sell your property, I will work efficiently and effectively to market your property and find the right buyer. I am committed to helping you with all of your Real Estate needs.
Jen's Past Sales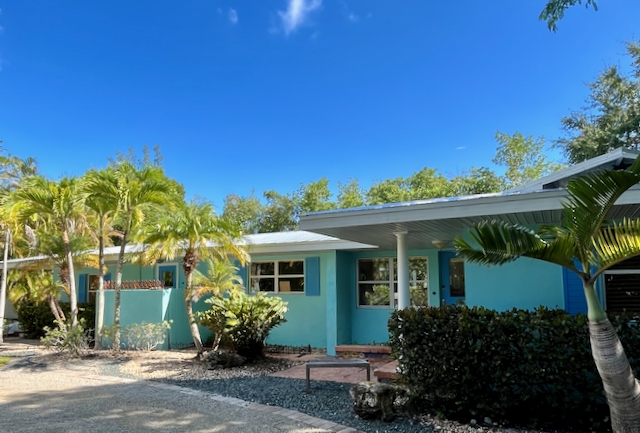 5802 Sanibel Captiva Road, Sale Price $1,125,000- Represented Buyer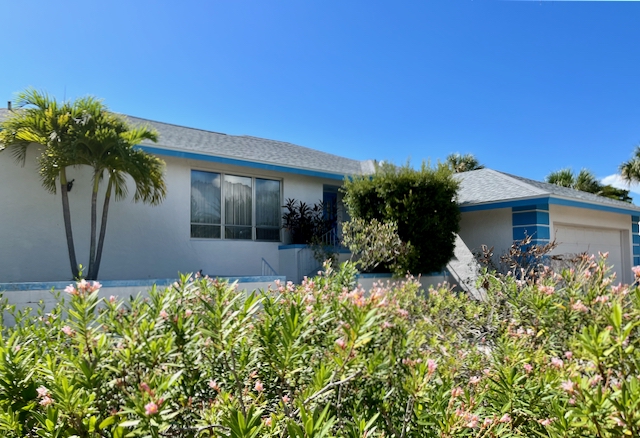 1289 Par View Drive, Sale Price $900,000- Represented Buyer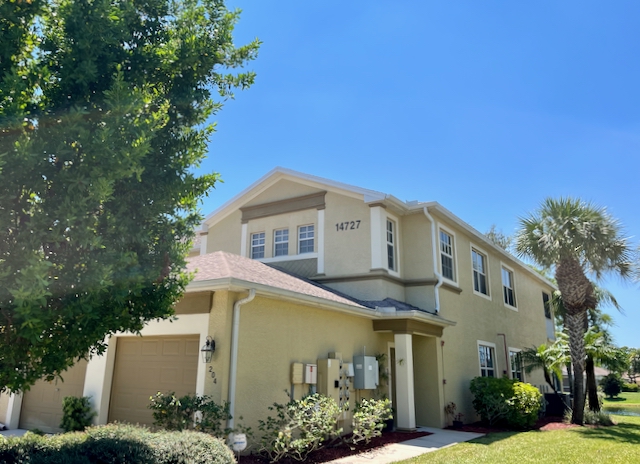 14727 Calusa Palms Drive #204, Sale Price $385,000- Represented Buyer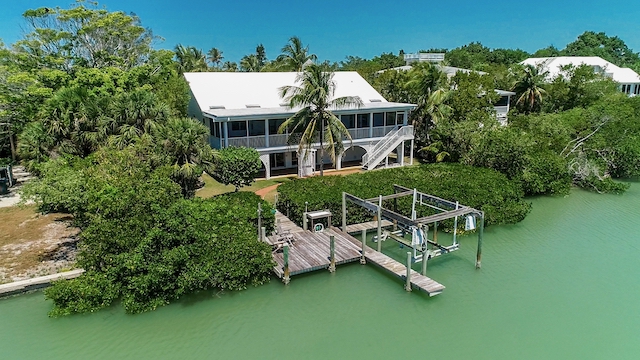 2658 Coconut Drive, Sale Price $2,489,000- Represented Seller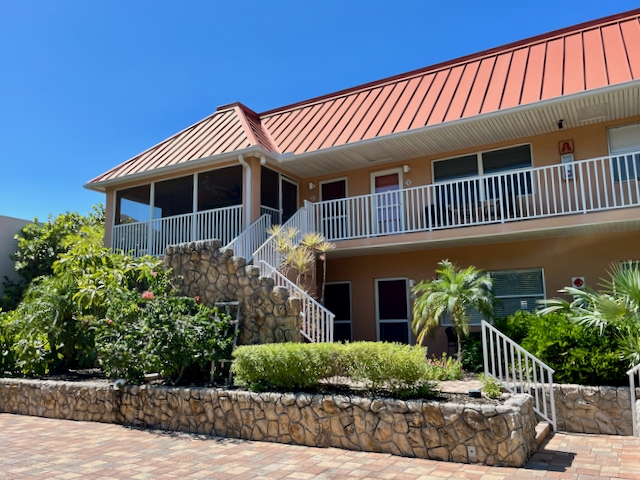 Sanibel Arms A5, Sale Price $614,000- Represented Buyer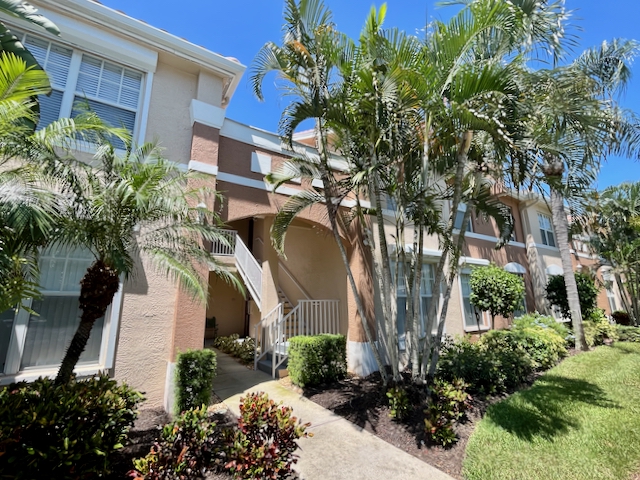 14521 Daffodil Drive #1505, Sale Price $290,000- Represented Buyer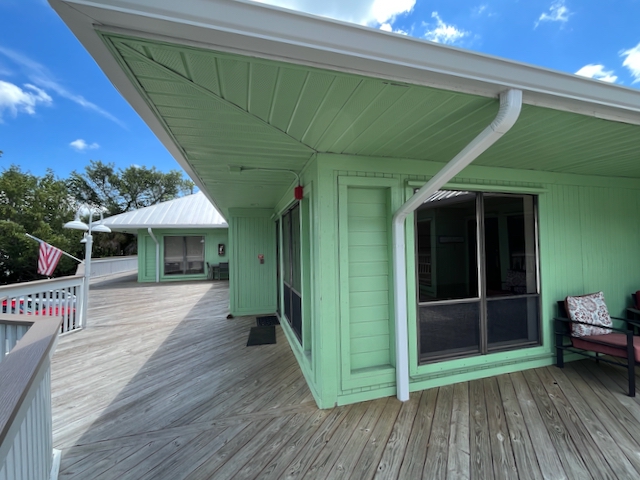 Tree Tops Center D1, Sale Price $279,000- Represented Buyer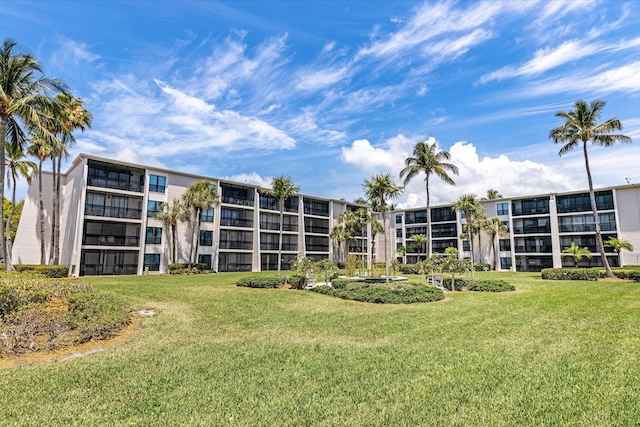 Sundial G401, Sale Price $1,274,000- Represented Seller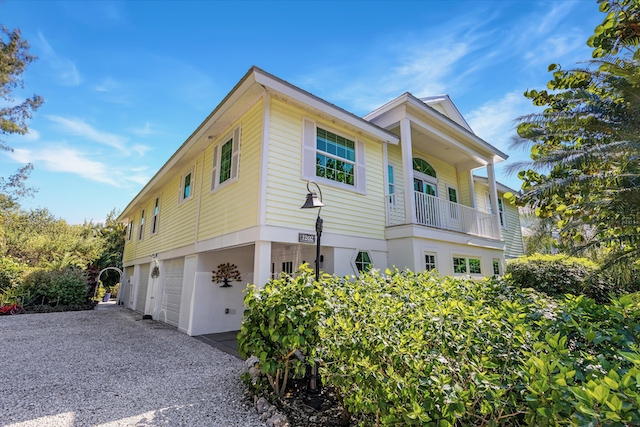 1202 Sand Castle Road, Sale Price $1,265,000- Represented Seller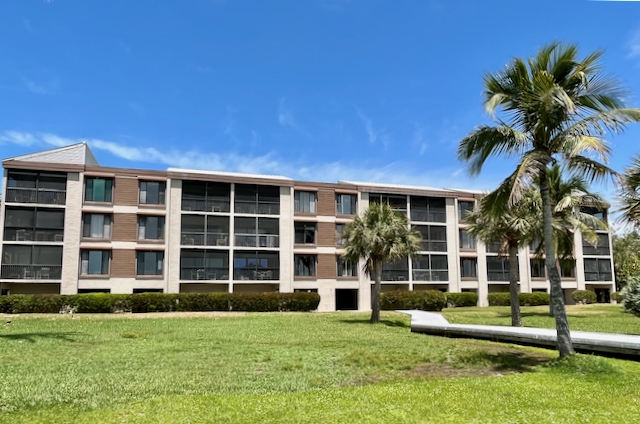 Pelican's Roost 307, Sale Price $1,450,000- Represented Buyer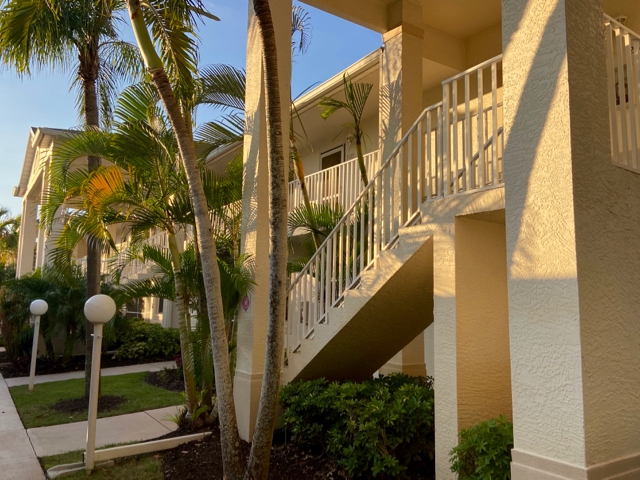 20621 Country Creek Drive #3125, Sale Price $343,000- Represented Seller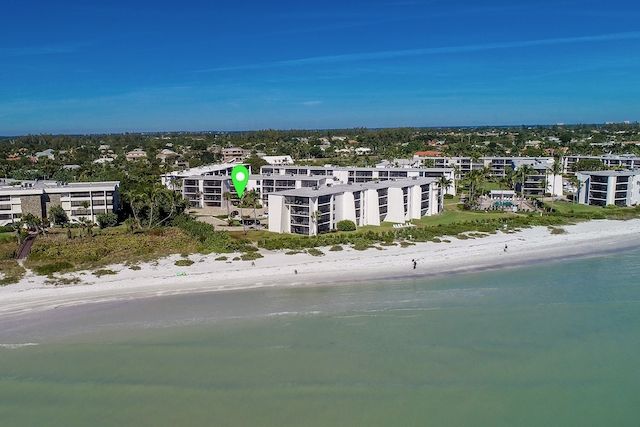 Sundial B206, Sale Price $1,300,000- Represented Seller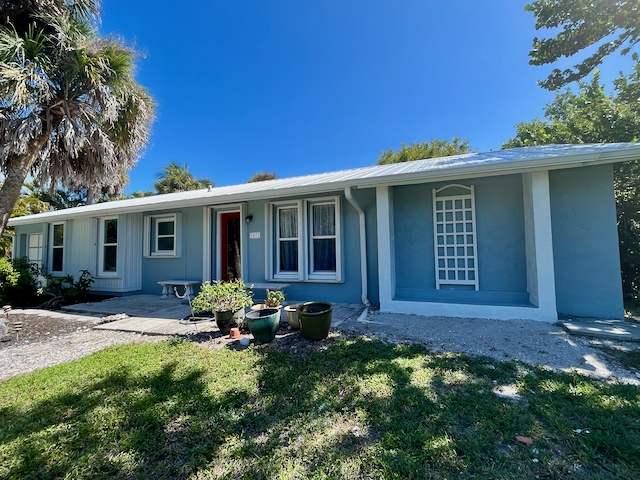 6471 Pine Avenue, Sale Price $935,000- Represented Buyer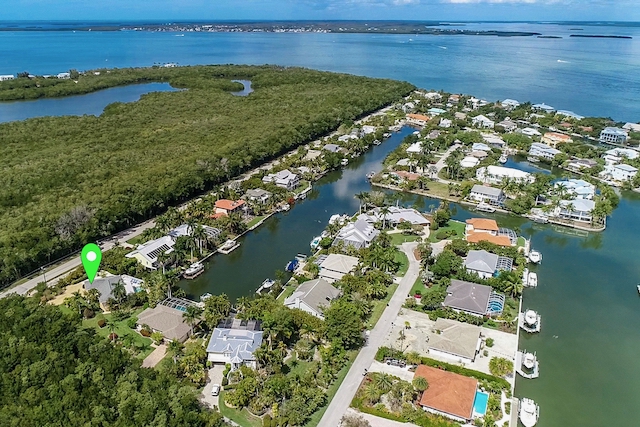 1560 Royal Poinciana Drive, Sale Price $1,475,000- Represented Seller and Buyer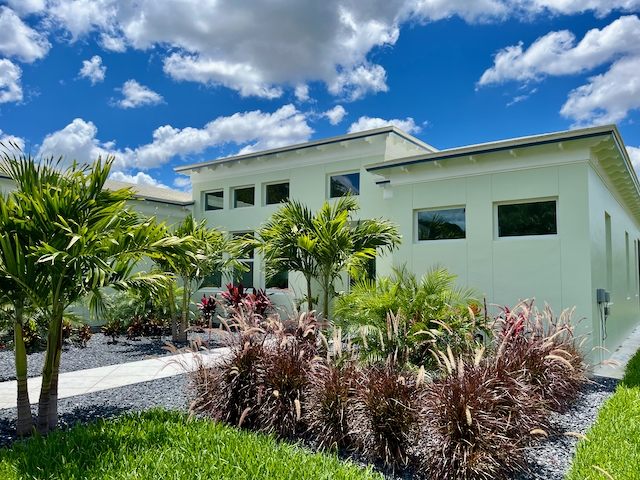 7920 Twin Eagle Lane, Sale Price $655,000- Represented Buyer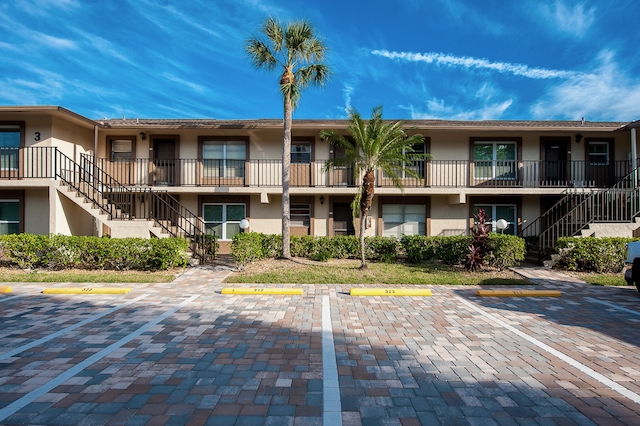 Davis Lake 323, Sale Price $214,180- Represented Seller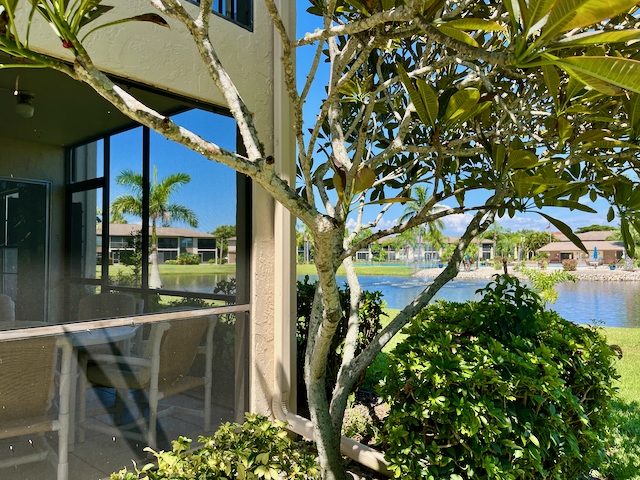 Davis Lake 215, Sale Price $191,000- Represented Buyer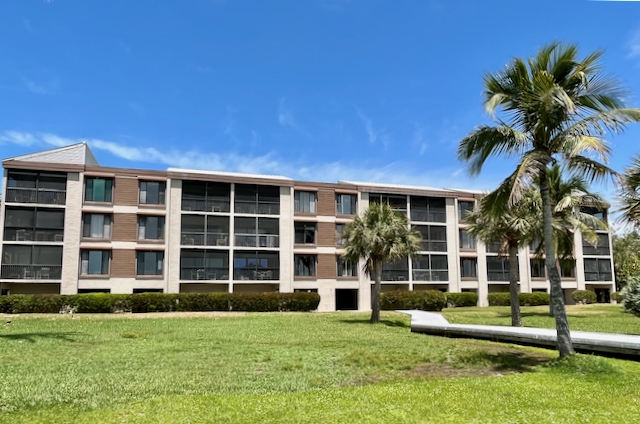 Pelican's Roost 202, Sale Price $1,310,000- Represented Buyer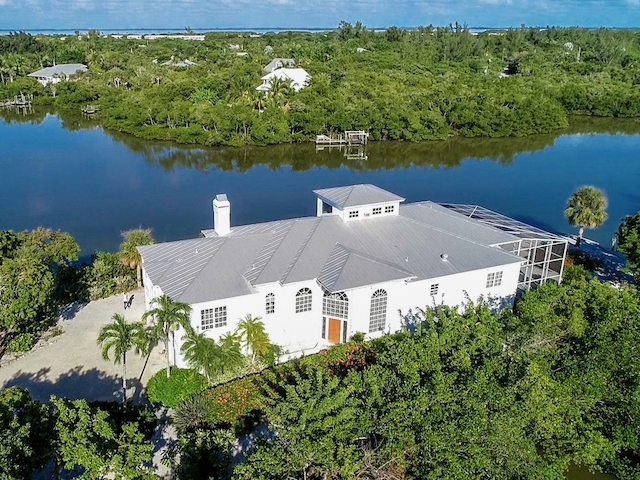 2444 Harbour Lane, Sale Price $2,711,000- Represented Seller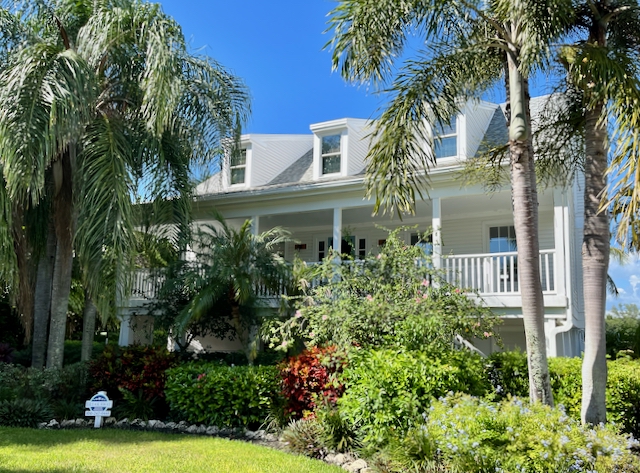 1437 Causey Court, Sale Price $1,365,000- Represented Buyer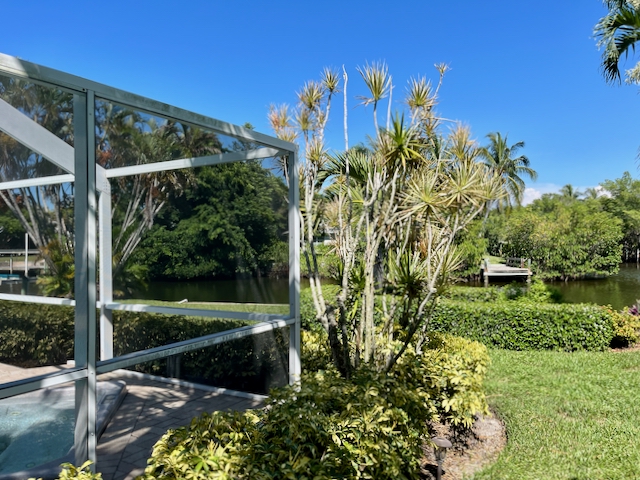 930 Kings Crown Drive, Sale Price $1,850,000- Represented Buyer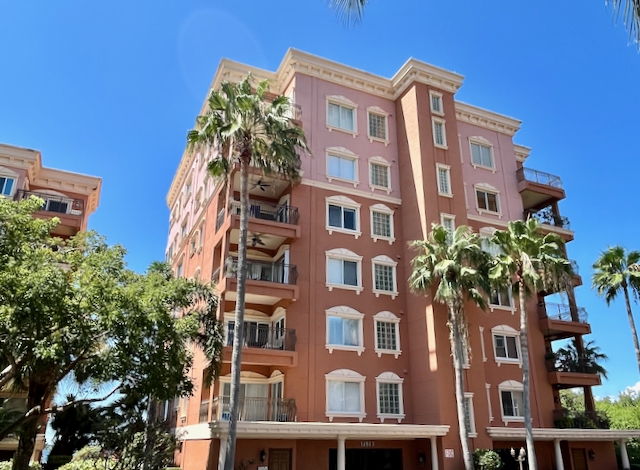 14813 Laguna Drive, PH 1B, Sale Price $1,150,000- Represented Buyer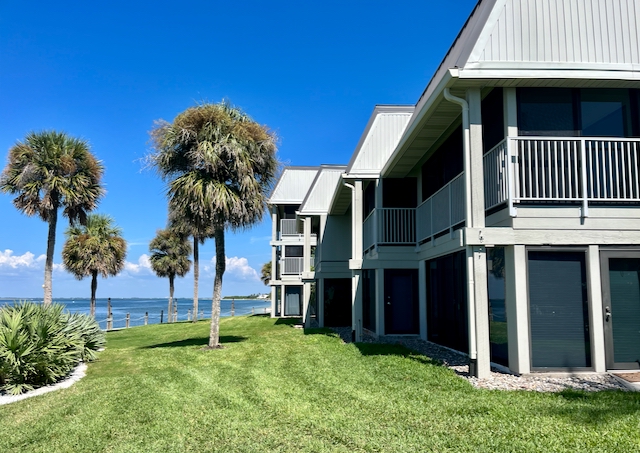 Mariner Pointe 251, Sale Price $900,000- Represented Seller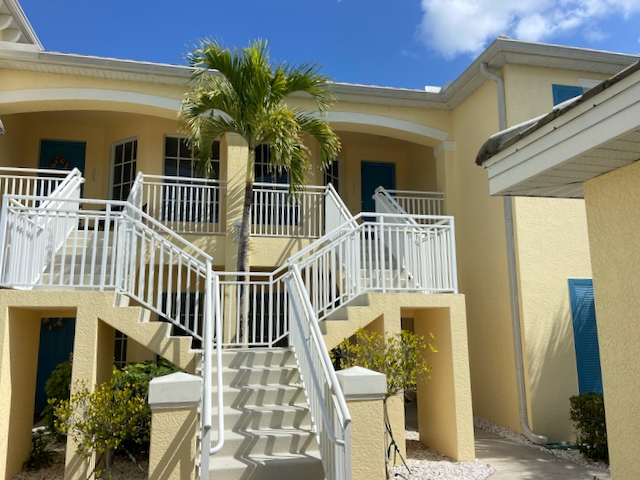 14531 Abaco Lake Drive #206, Sale Price $310,000- Represented Buyer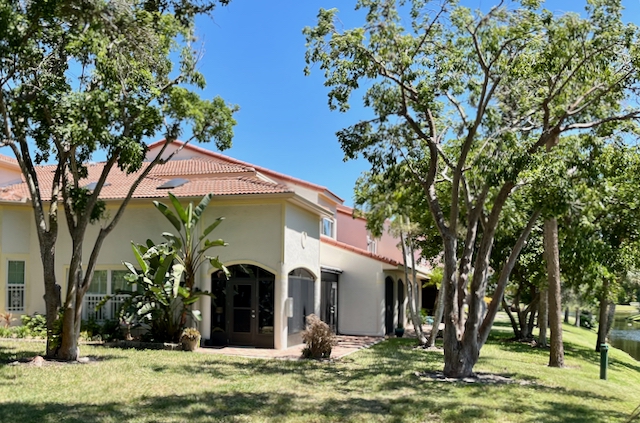 11969 Seabreeze Cove Lane, Sale Price $421,000- Represented Buyer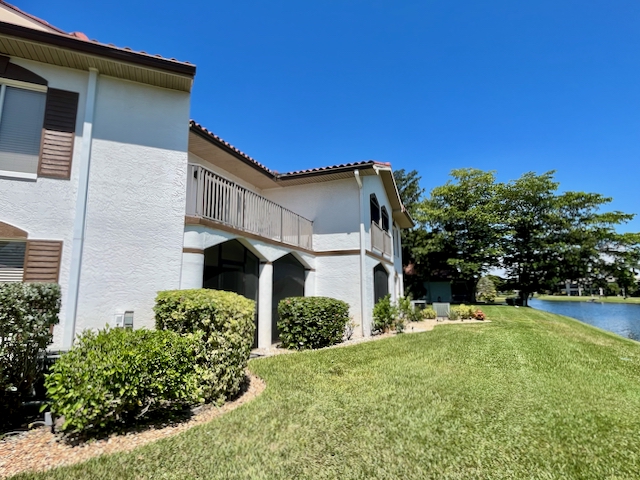 11921 Seabreeze Cove #106, Sale Price $294,300- Represented Seller and Buyer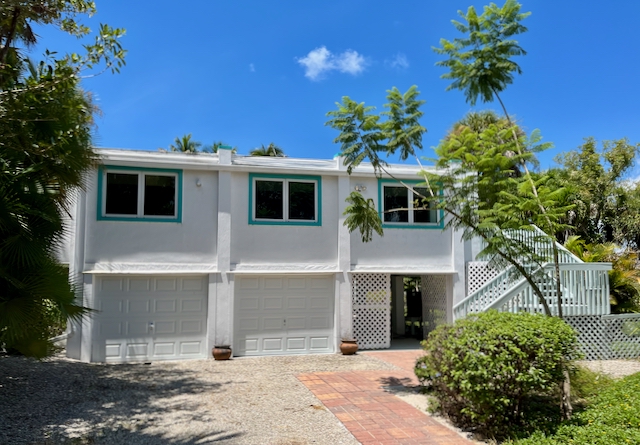 3072 Coquina Drive, Sale Price $850,000- Represented Buyer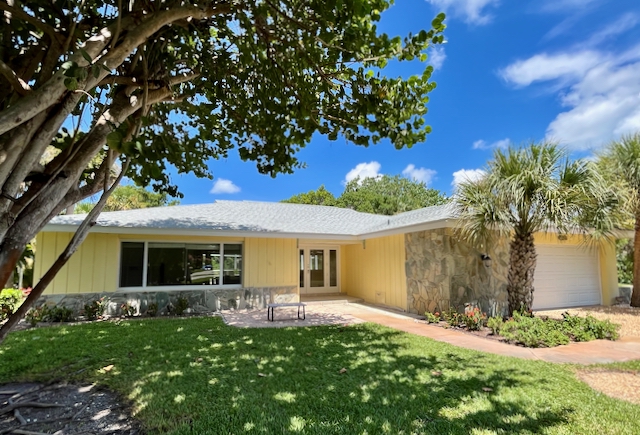 543 Boulder Drive, Sale Price $1,265,000- Represented Buyer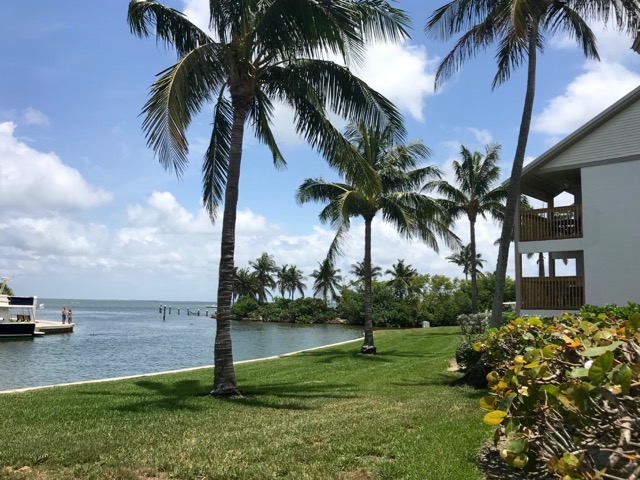 Marina Villa 706, Sale Price $950,000- Represented Buyer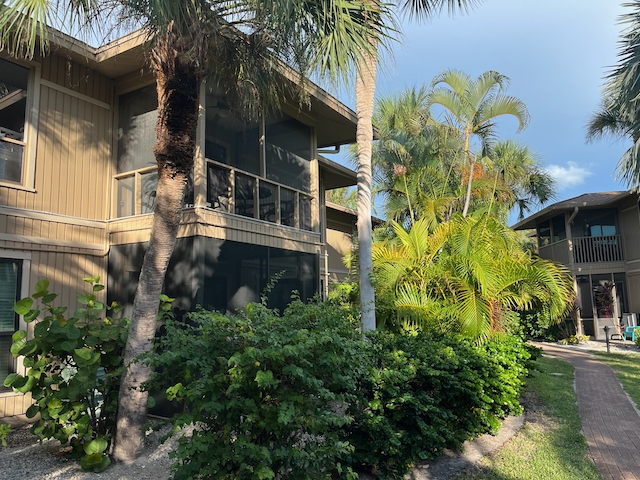 Blind Pass A202, Sale Price $610,000- Represented Buyer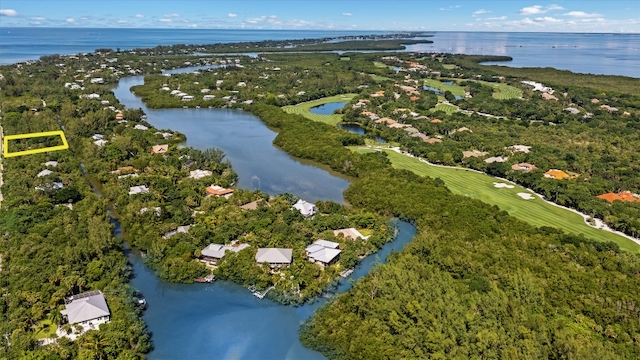 5850 Sanibel Captiva Road, Sale Price $450,000- Represented Seller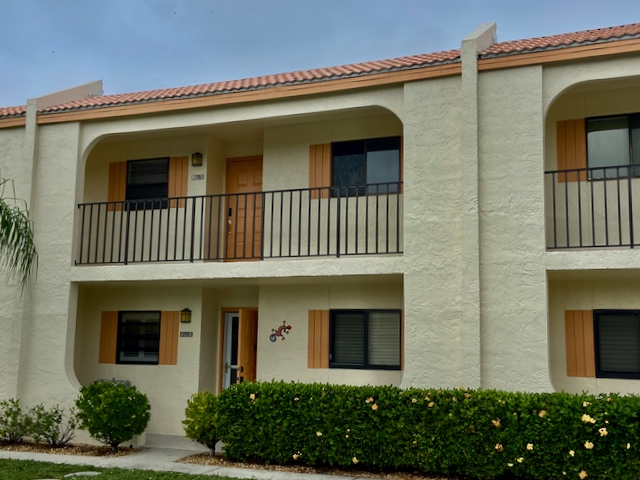 Casa Bella 104, Sale Price $140,000- Represented Buyer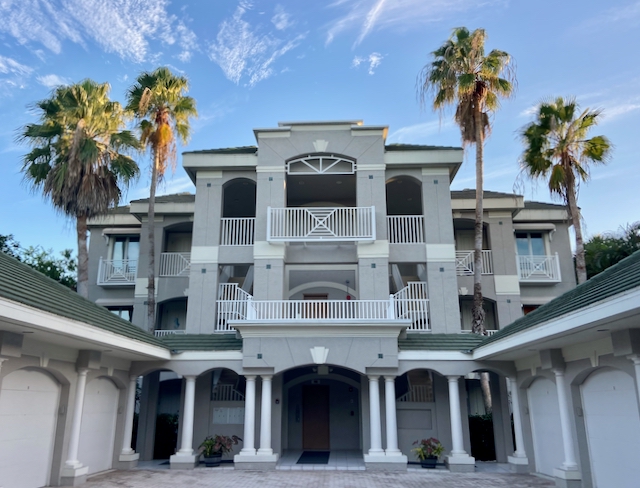 5775 Baltusrol Court #301, Sale Price $656,000- Represented Buyer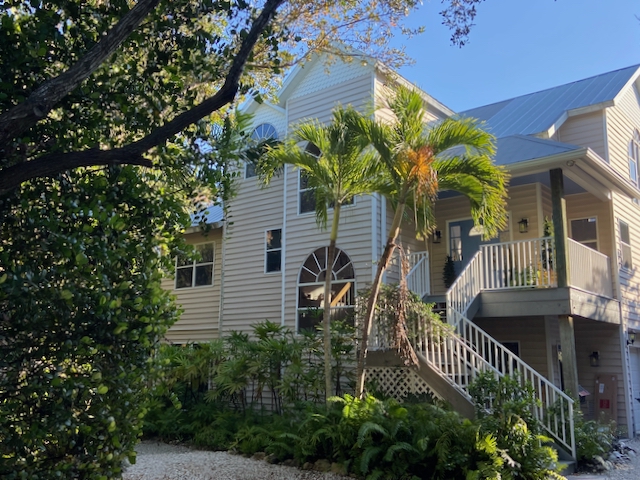 5298 Umbrella Pool Road, Sale Price $985,000- Represented Buyer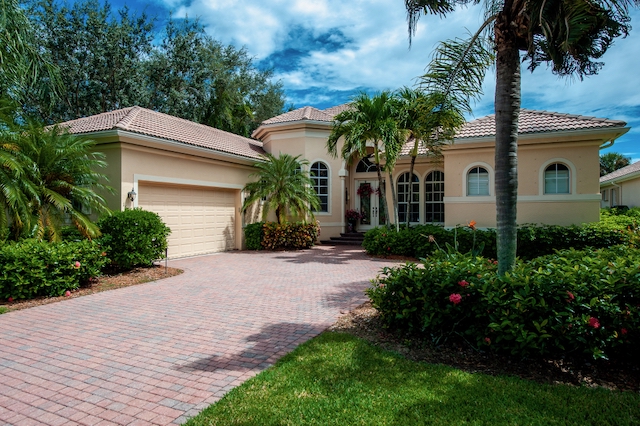 16645 Crownsbury Way, Sale Price $920,000- Represented Seller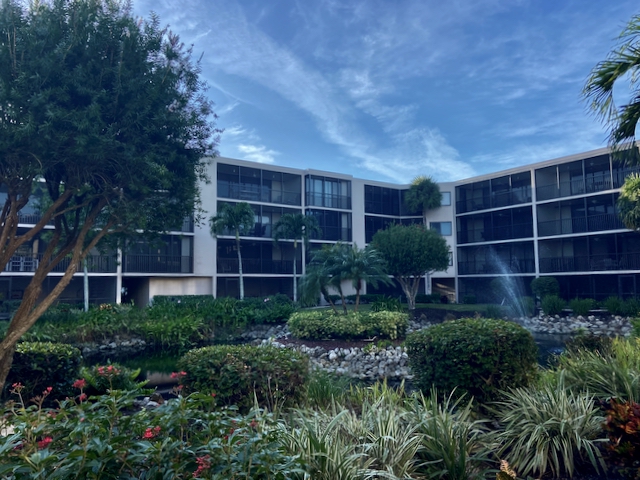 Sundial L402, Sale Price $1,389,000- Represented Buyers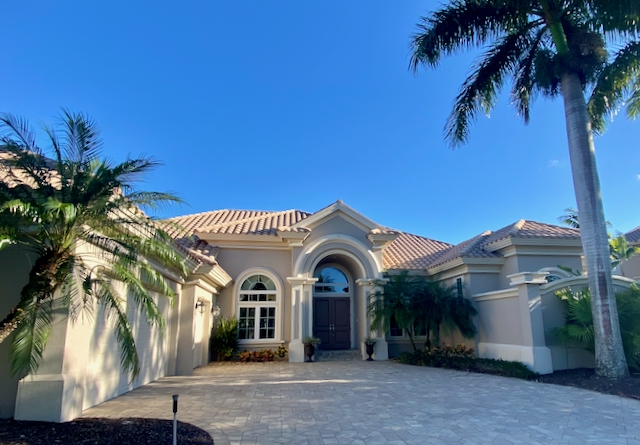 18311 Mossy Glen Court, Sale Price $1,365,000- Represented Buyer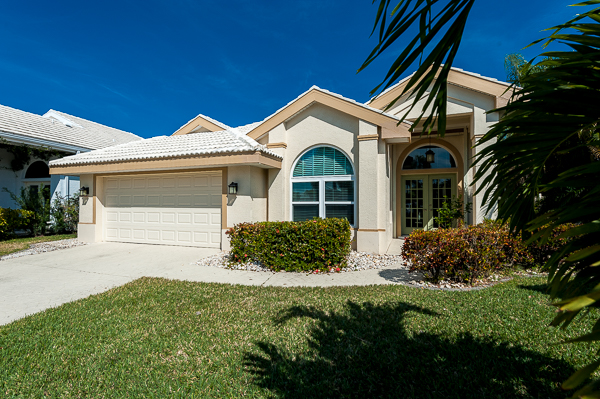 9705 Keel Court, Sale Price $410,000- Represented Seller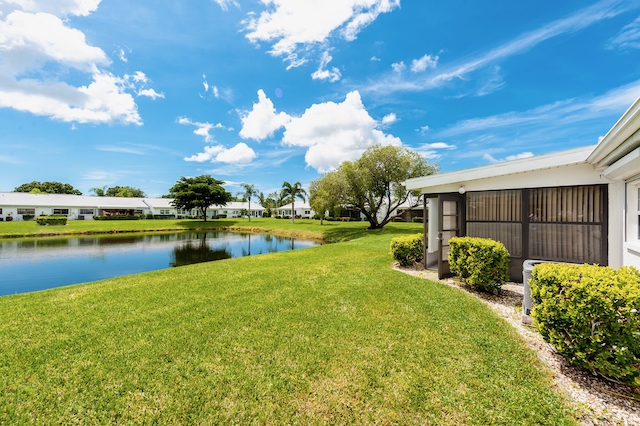 1512 Palm Woode Drive, Sale Price $295,000- Represented Seller

5880 Sanibel Captiva Road, Sale Price $1,310,000- Represented Seller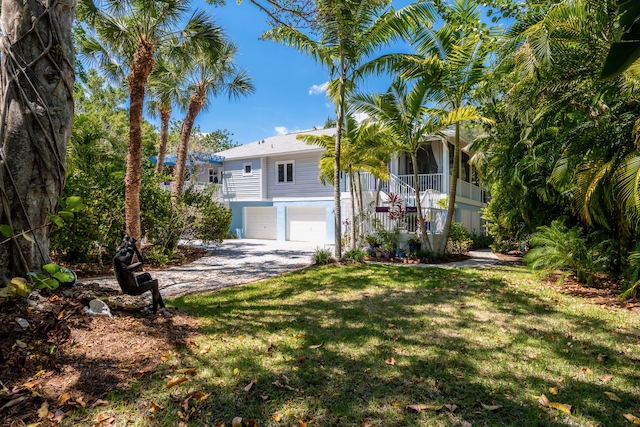 5786 Sanibel Captiva Road, Sale Price $1,000,000- Represented Seller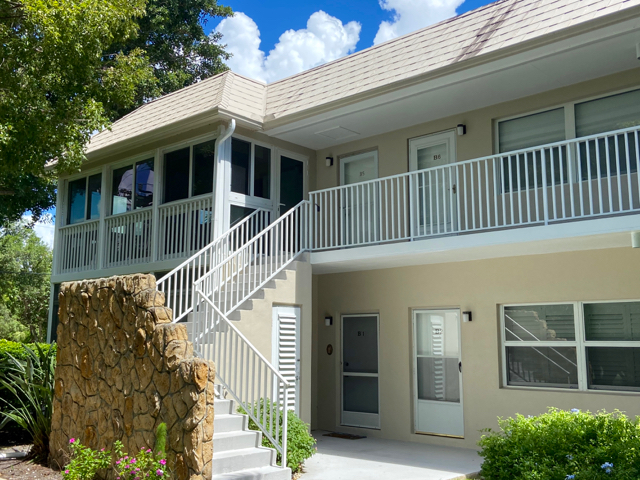 Captains Walk B5, Sale Price $390,000- Represented Buyer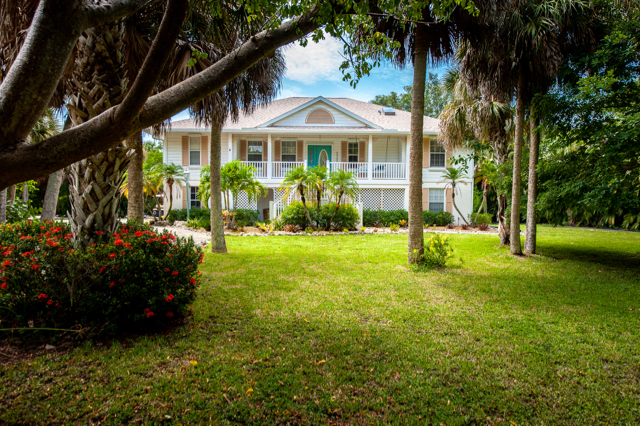 4760 Rue Helene, Sale Price $1,350,000- Represented Seller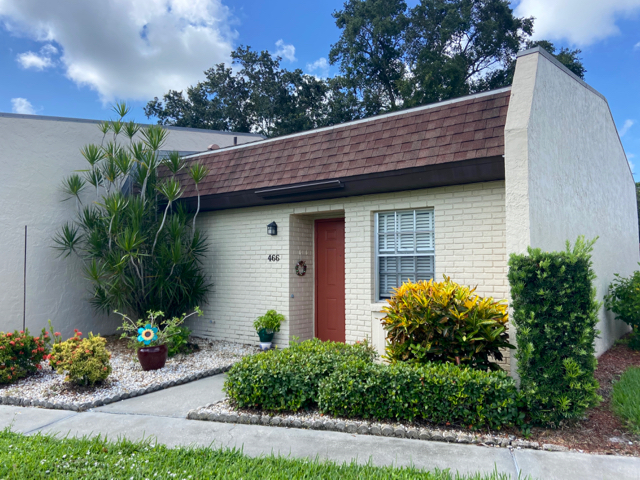 6300 South Pointe Boulevard #466, Sale Price $104,000- Represented Buyer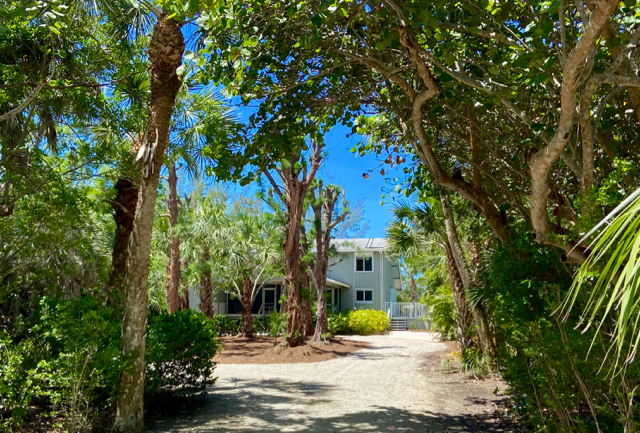 5817 Sanibel Captiva Road, Sale Price $1,090,000- Represented Seller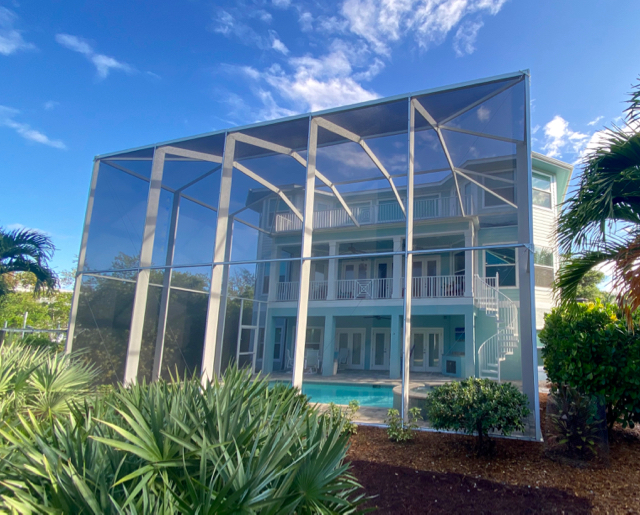 2475 Tropical Way Court, Sale Price $2,340,000- Represented Buyer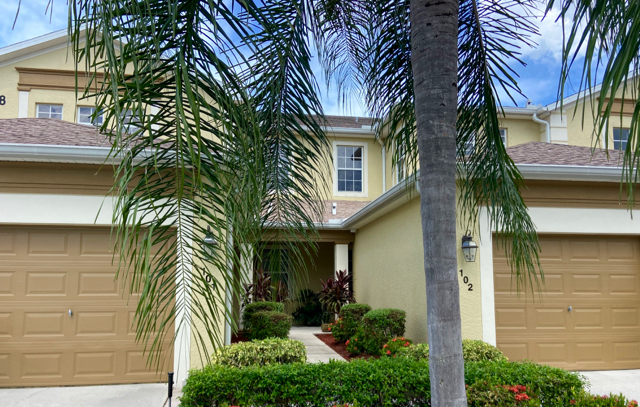 14788 Calusa Palms 102, Sale Price $215,000- Represented Seller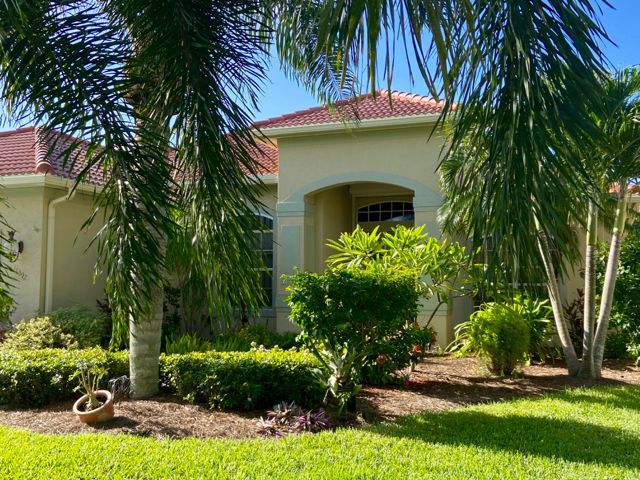 16392 Coco Hammock Way, Sale Price $605,000- Represented Buyer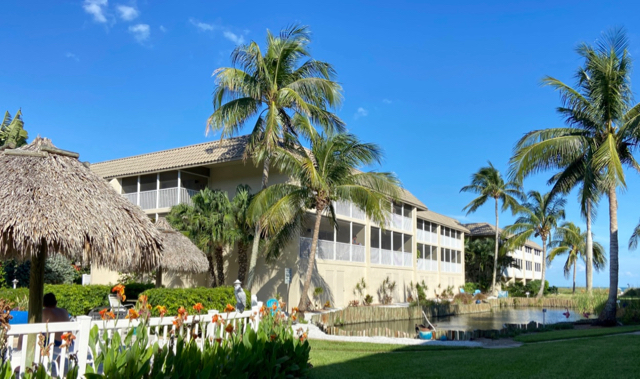 Sanibel Siesta 801, Sale Price $725,000- Represented Buyer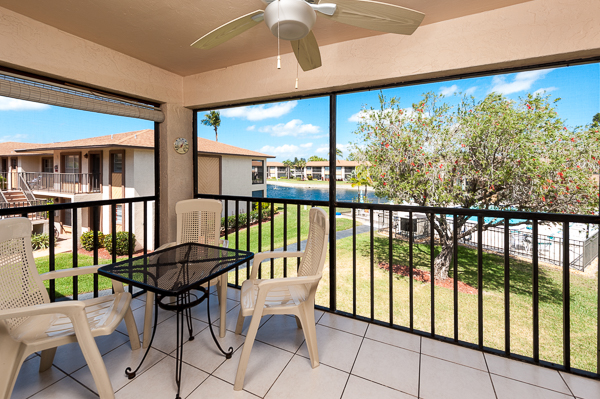 Davis Woods 624, Sale Price $154,000- Represented Seller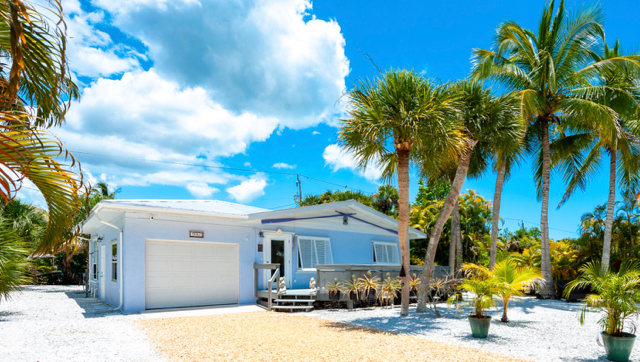 1376 Jamaica Drive, Sale Price $750,000- Represented Seller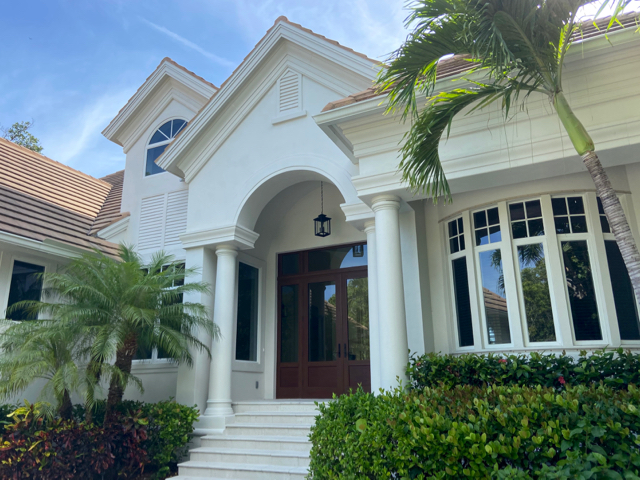 2857 Wulfert Road, Sale Price $1,780,000- Represented Buyer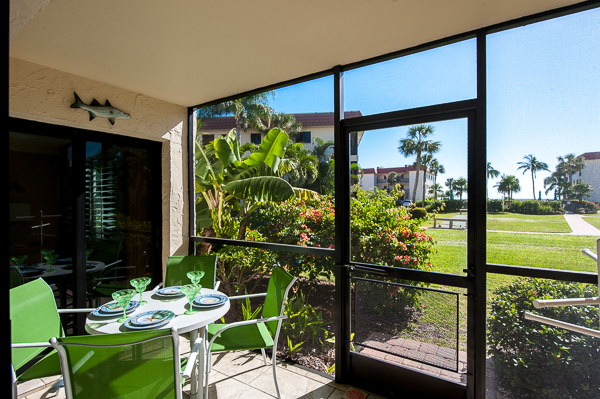 Sandalfoot 3C1, Sale Price $630,000- Represented Buyer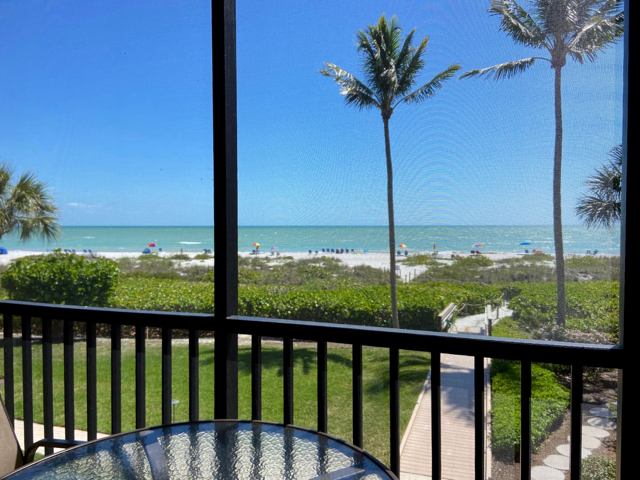 Ocean's Reach 3A2, Sale Price $935,000- Represented Seller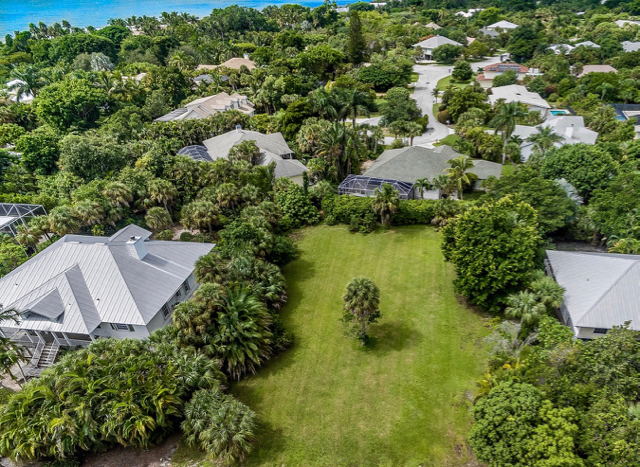 539 Sea Oats Drive, Sale Price $385,000- Represented Seller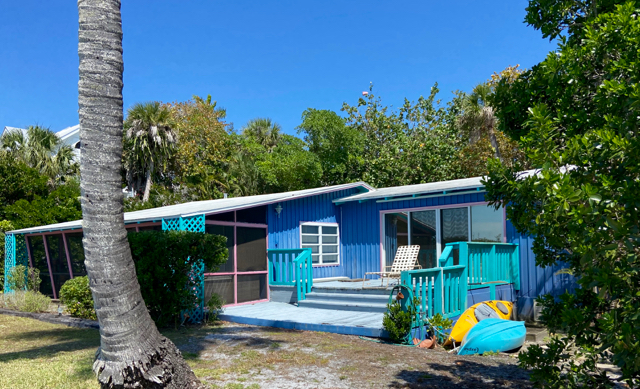 2563 Coconut Drive, Sale Price $1,049,000- Represented Seller and Buyer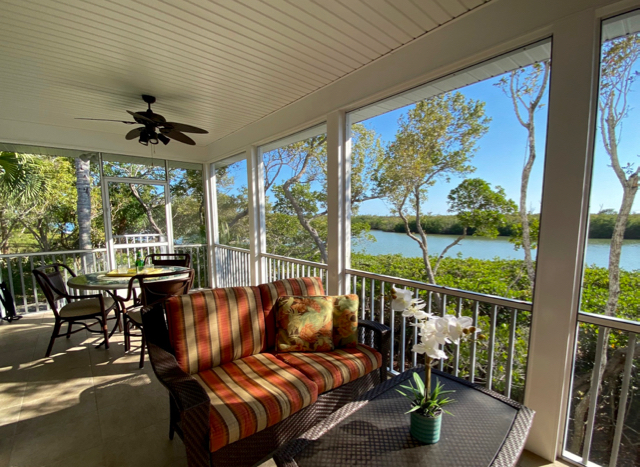 5423 Shearwater Drive, Sale Price $1,315,000- Represented Buyer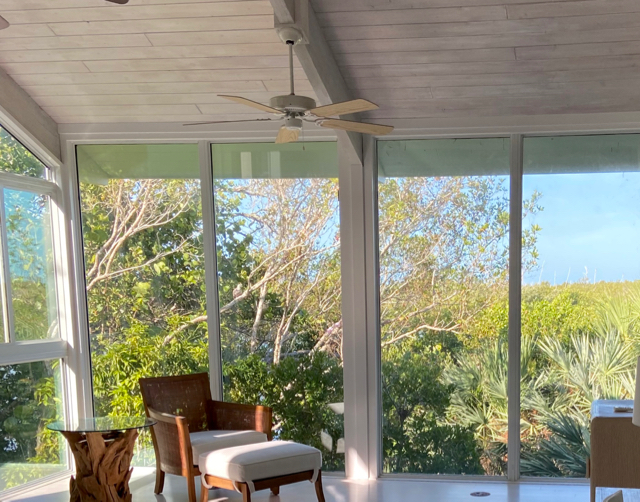 5403 Shearwater Drive, Sale Price $1,599,000- Represented Buyer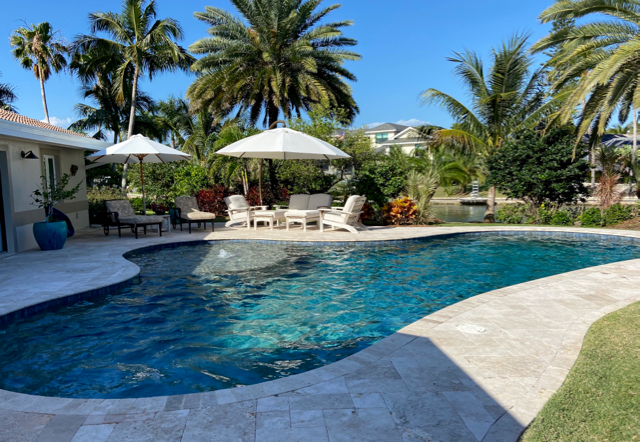 813 Angel Wing Drive, Sale Price $2,639,000- Represented Buyer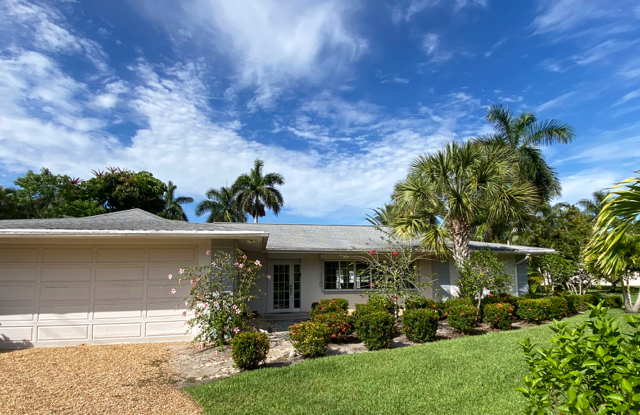 1560 Royal Poinciana Drive, Sale Price $825,000- Represented Buyer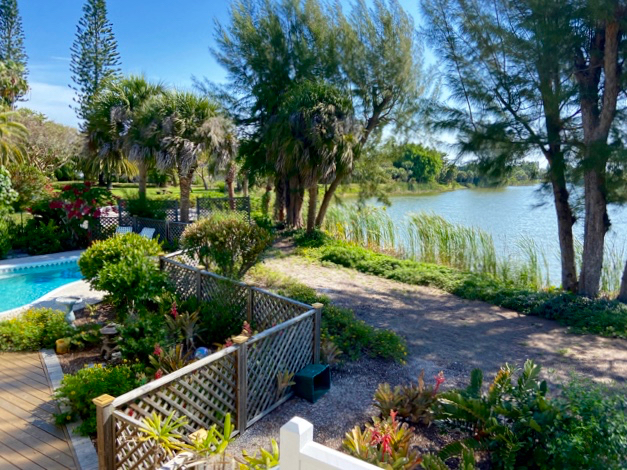 613 Lake Murex Circle, Sale Price $985,000- Represented Buyer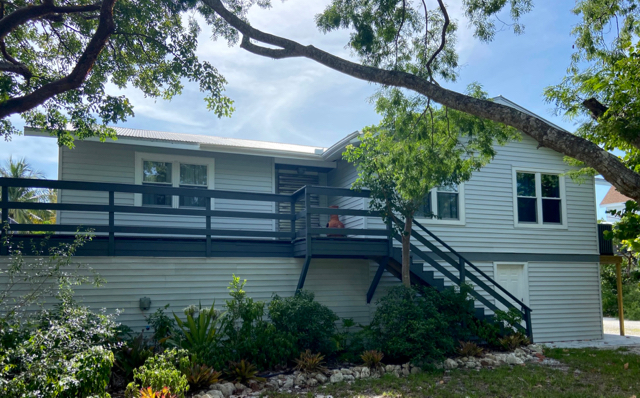 2015 Wild Lime Drive, Sale Price $560,000- Represented Buyer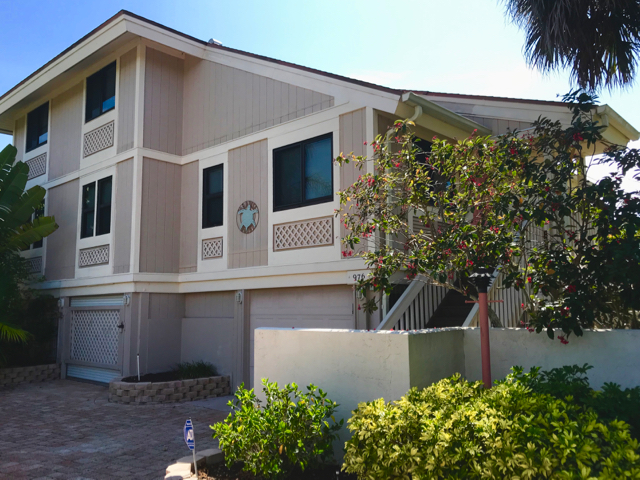 976 Greenwood Court, Sale Price $515,000- Represented Seller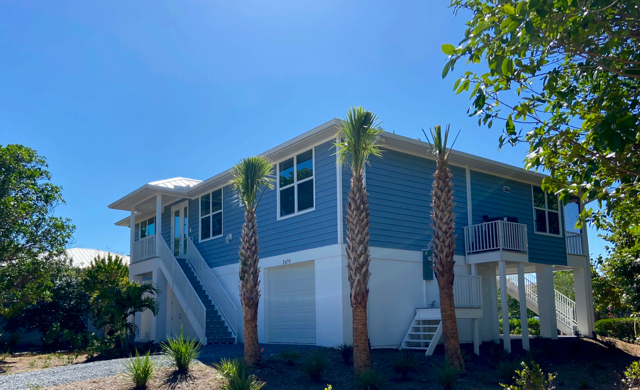 2479 Harbour Lane, Sale Price $1,695,000- Represented Seller and Buyer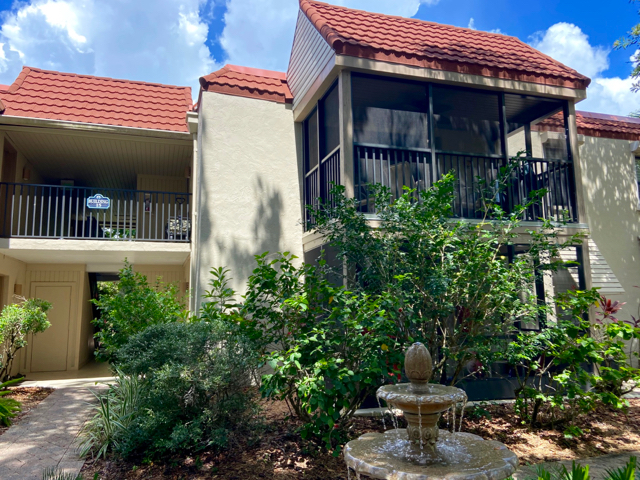 Sanibel Moorings 1512, Sale Price $529,000- Represented Buyer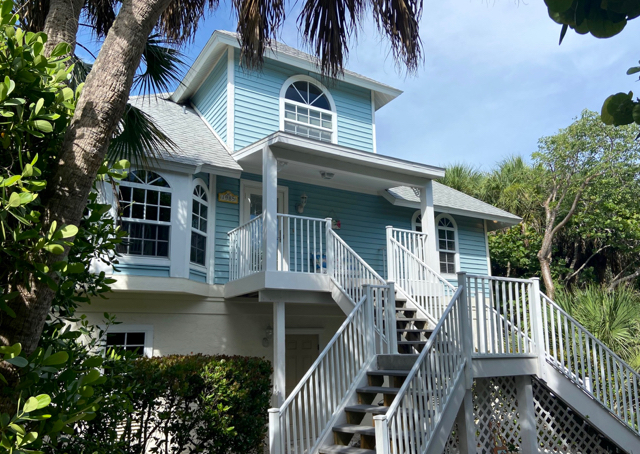 1985 Sanibel Bayous Road, Sale Price $791,000- Represented Buyer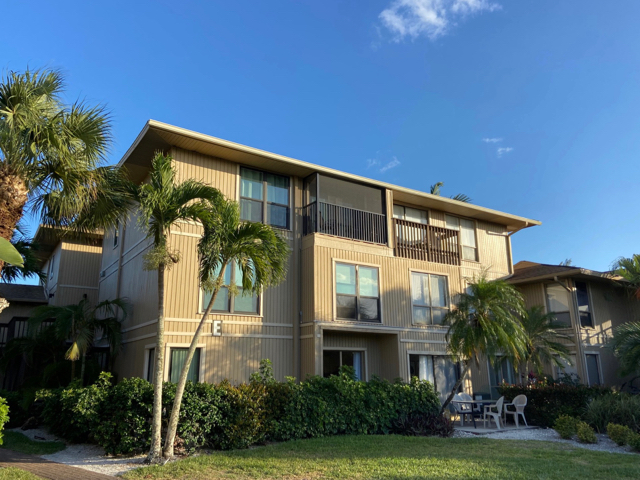 Blind Pass E207, Sale Price $466,000- Represented Buyer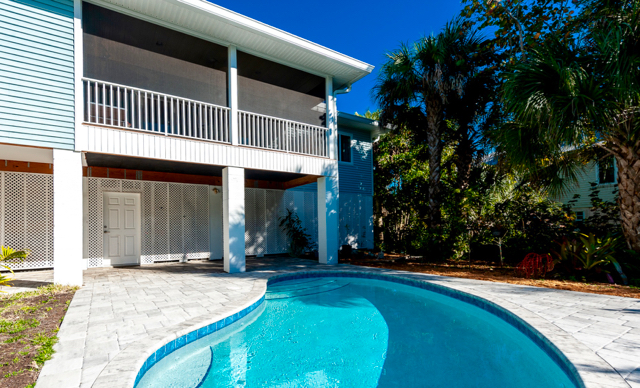 9211 Dimmick Drive, Sale Price $699,000- Represented Seller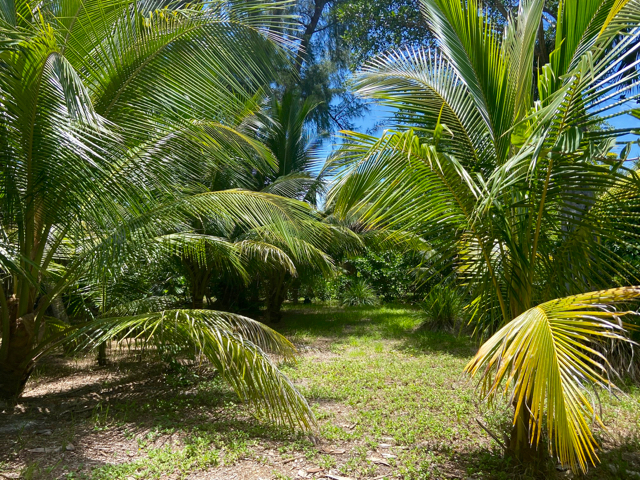 5749 Sanibel Captiva Road, Sale Price $607,000- Represented Buyer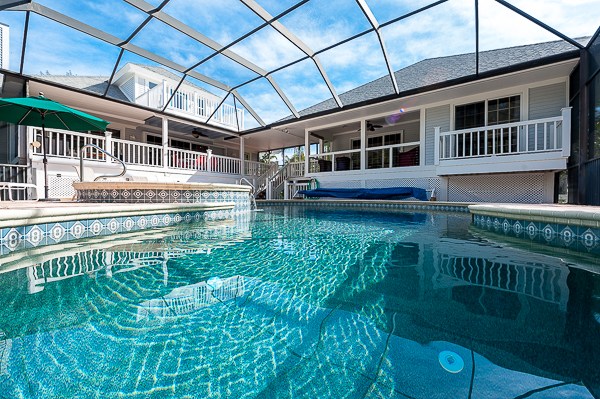 3019 Poinciana Circle, Sale Price $1,180,718- Represented Seller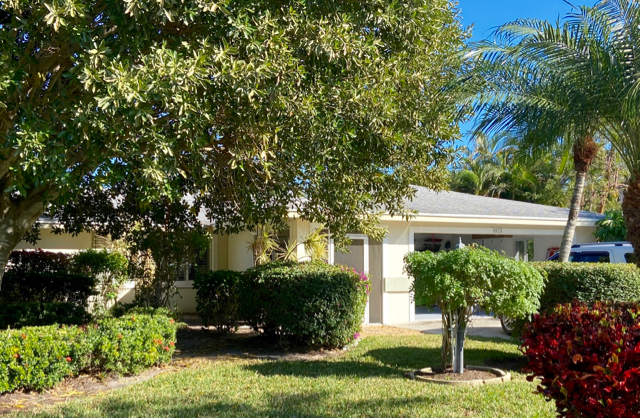 1672 Hibiscus Drive, Sale Price $889,000- Represented Buyer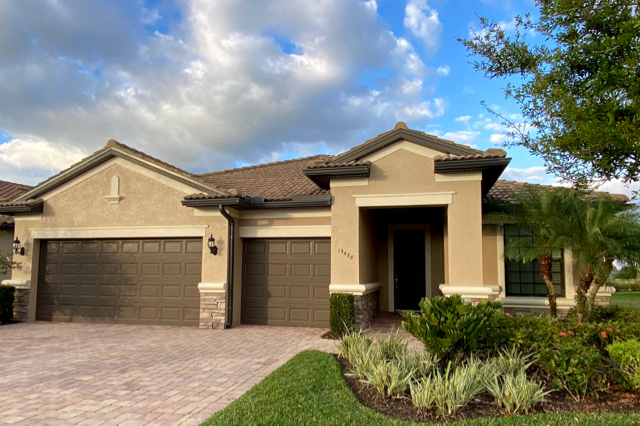 13488 Villa di Preserve, Sale Price $452,500- Represented Buyer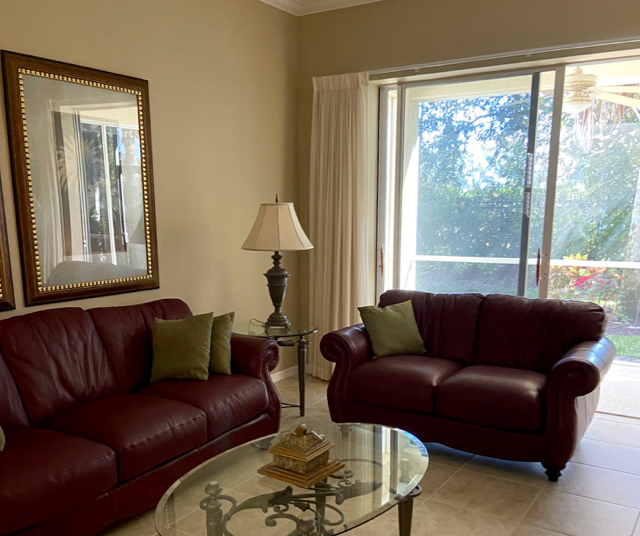 8869 Spring Mountain Way, Sale Price $248,000- Represented Buyer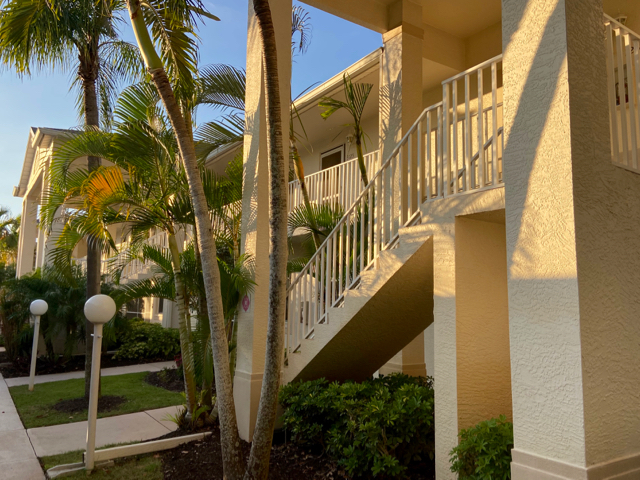 20621 Country Creek Drive #3125, Sale Price $182,000- Represented Buyer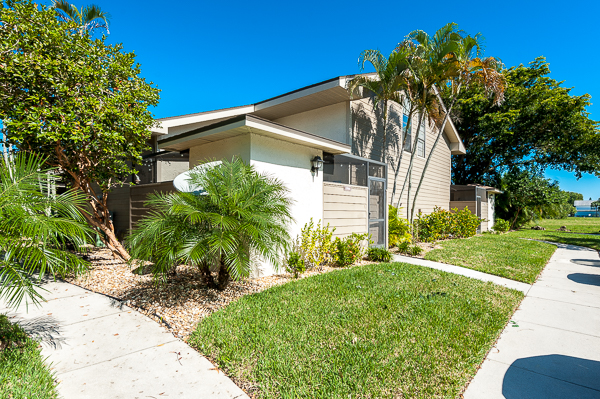 13355 Broadhurst Loop, Sale Price $140,000- Represented Seller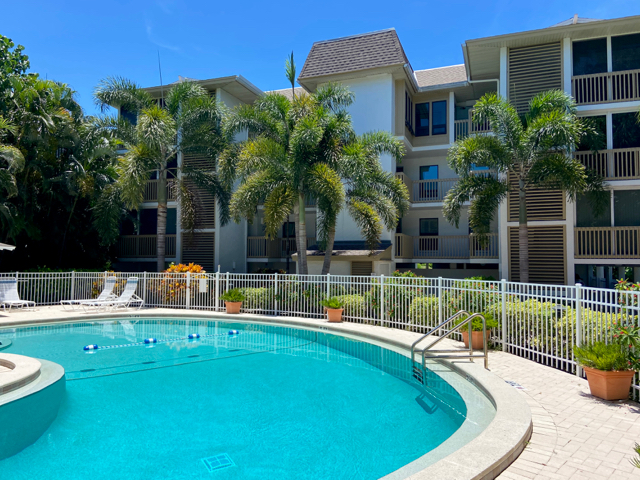 Junonia 103, Sale Price $1,265,000- Represented Buyer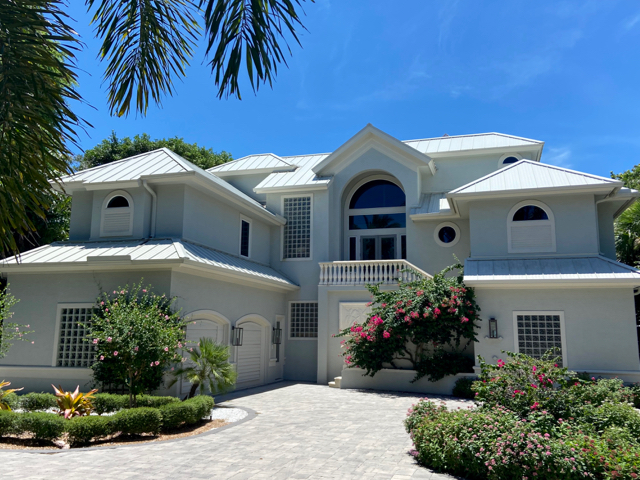 4067 West Gulf Drive, Sale Price $5,550,000- Represented Buyer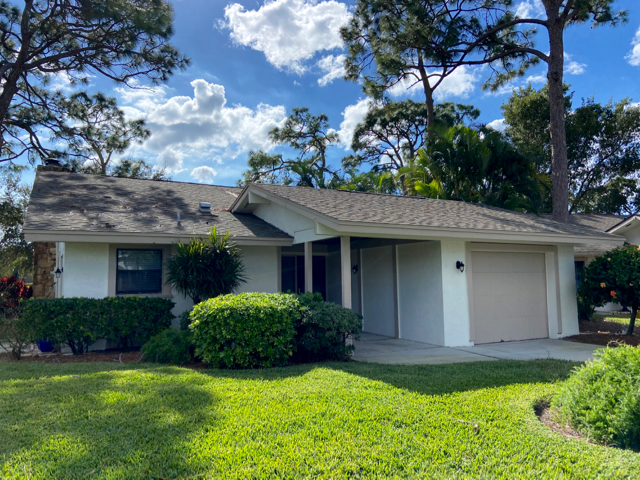 16727 Pheasant Court, Sale Price $221,000- Represented Buyer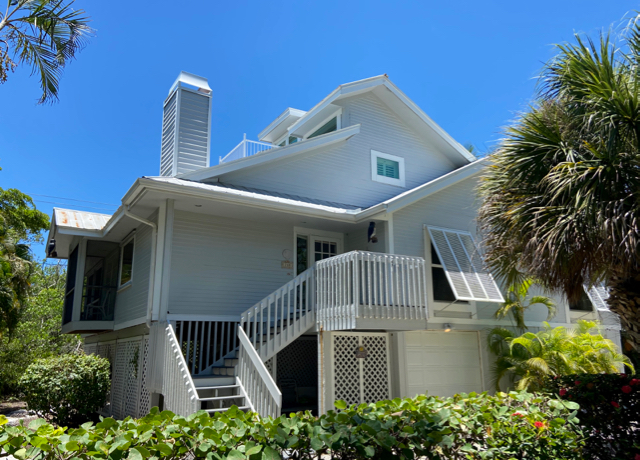 280 Southwinds Drive, Sale Price $618,000- Represented Buyer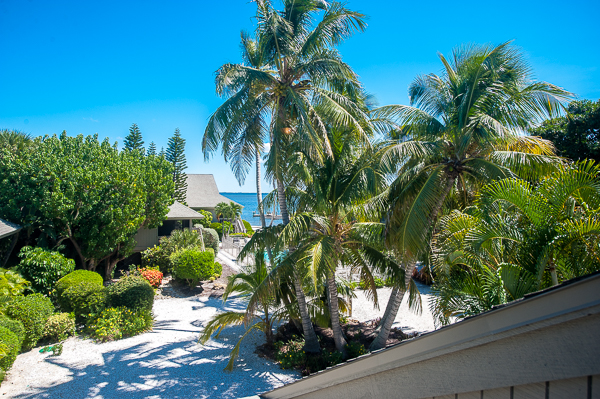 Ventura Captiva 2B, Sale Price $970,000- Represented Seller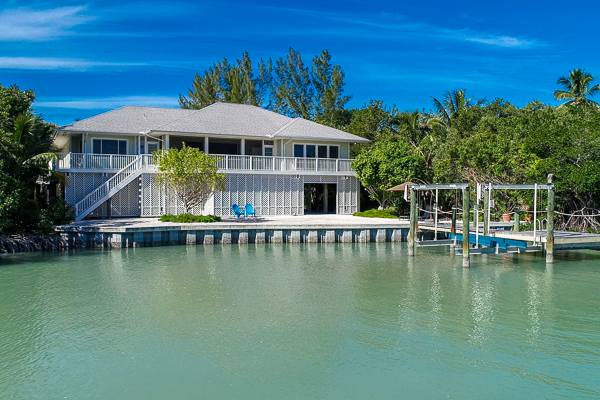 16801 Captiva Drive, Sale Price $2,049,000- Represented Seller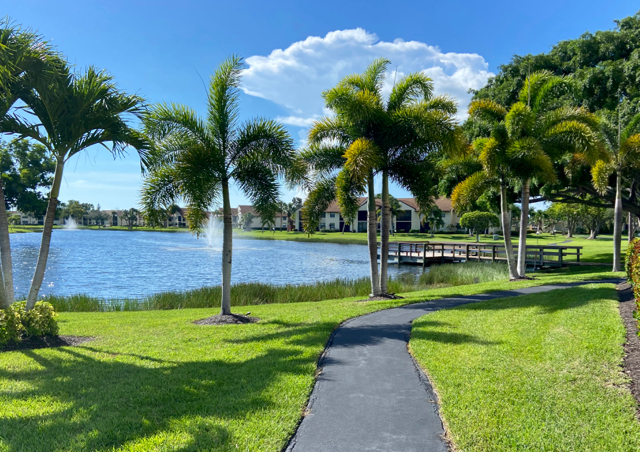 8302 Charter Club Circle #5, Sale Price $167,000- Represented Buyer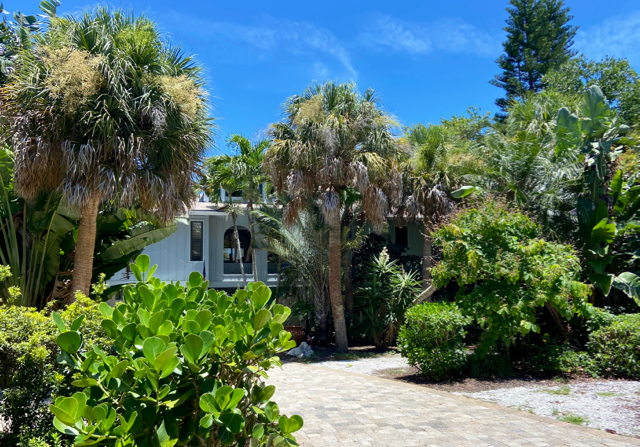 3926 Coquina Drive, Sale Price $755,000- Represented Buyer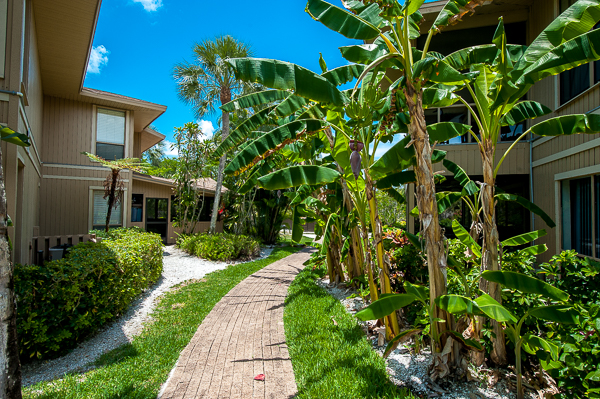 Blind Pass B111, Sale Price $420,000- Represented Seller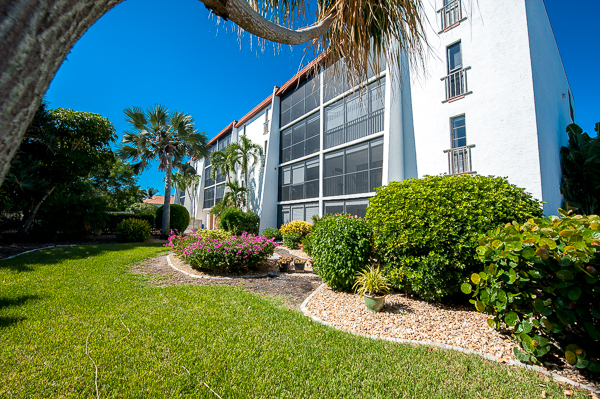 Sandpebble 2B, Sale Price $457,000- Represented Seller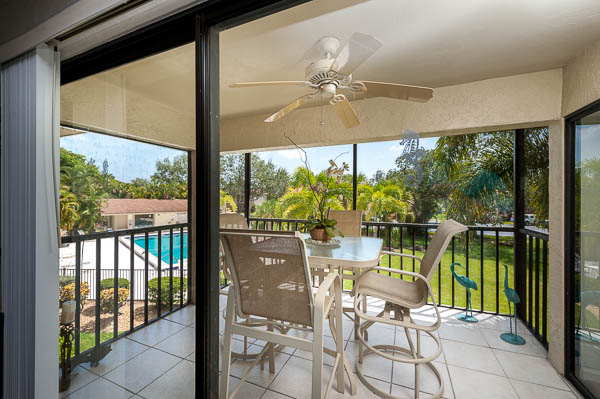 Davis Court 222, Sale Price $147,000- Represented Seller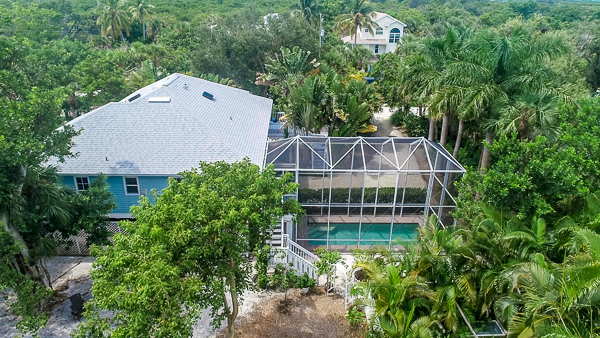 9248 Dimmick Drive, Sale Price $675,000- Represented Seller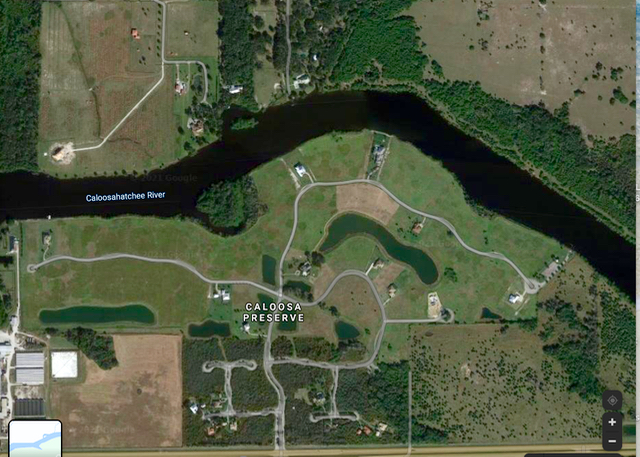 23022 Crookedwood Loop, Sale Price $58,900- Represented Buyer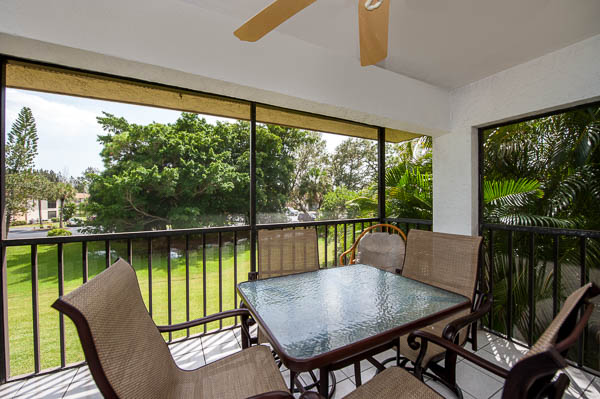 Davis Court 225, Sale Price $147,000- Represented Seller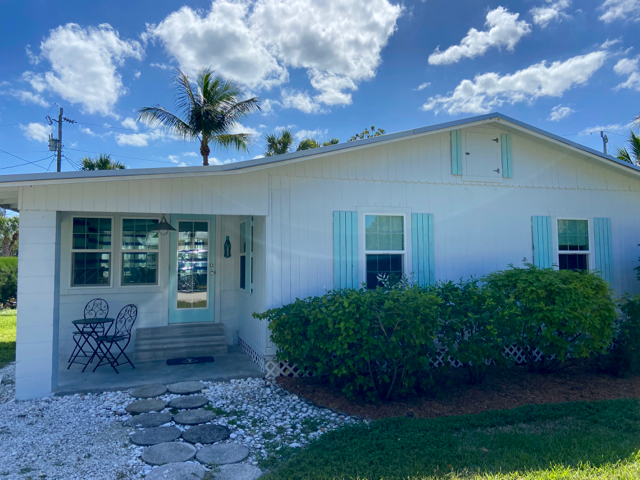 915 Main Street, Sale Price $450,000- Represented Buyer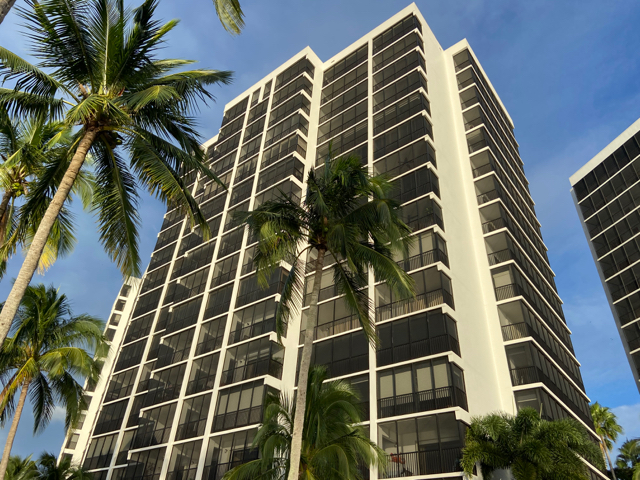 Pointe Royale #1301, Sale Price $300,000- Represented Buyer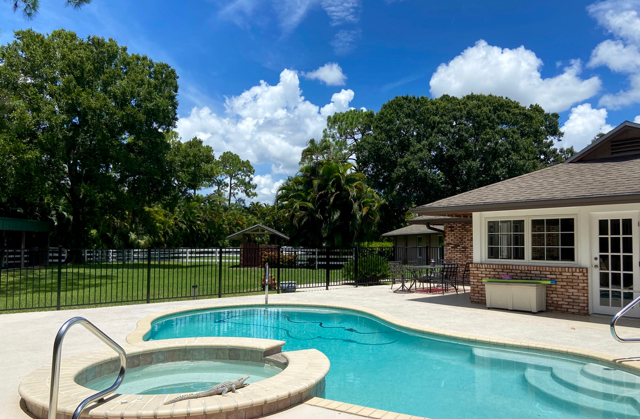 15960 Cindy Court, Sale Price $625,000- Represented Buyer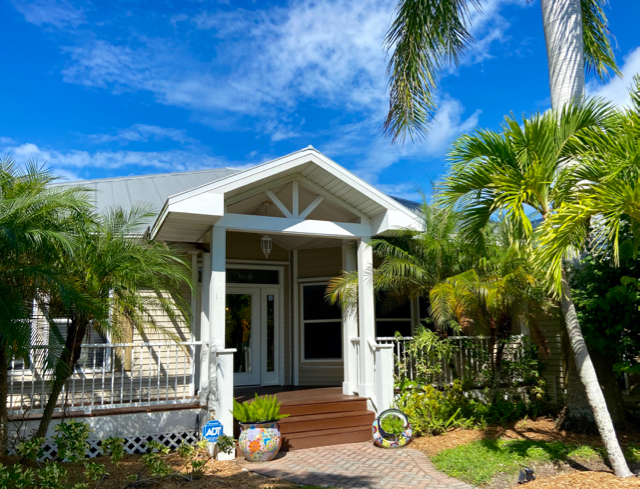 15747 Caloosa Creek Circle, Sale Price $500,000- Represented Buyer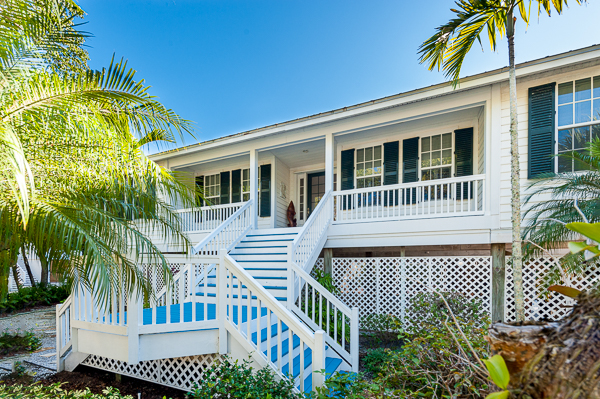 5304 Umbrella Pool Drive, Sale Price $750,000- Represented Seller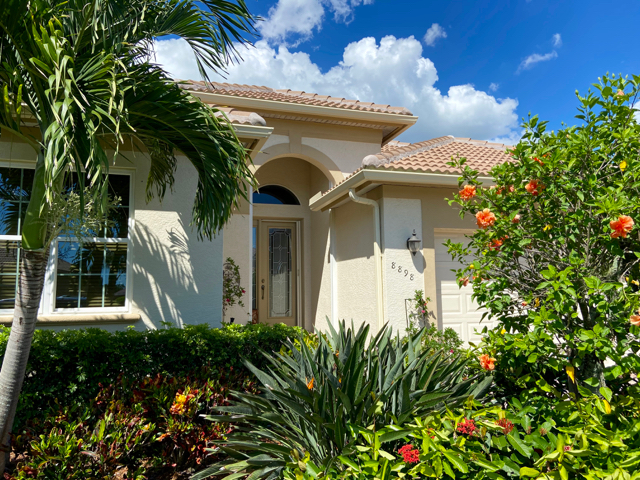 8898 Dartmoor Way, Sale Price- $460,000- Represented Buyer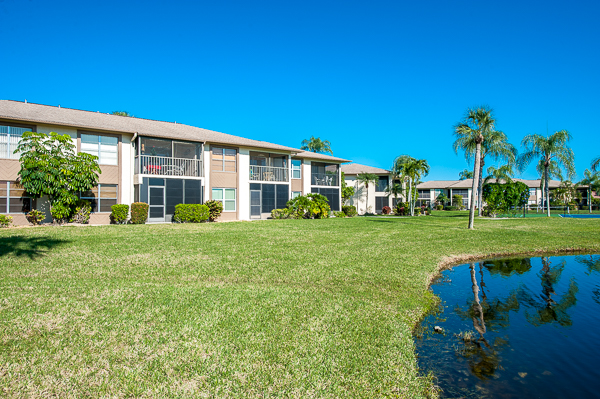 Davis Lake 511, Sale Price $152,000- Represented Seller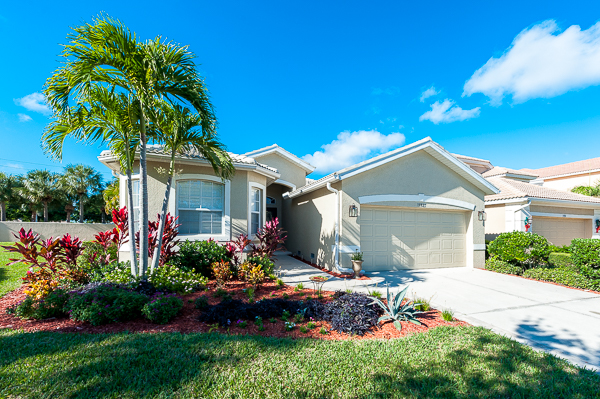 15922 Cutters Court, Sale Price $380,000- Represented Seller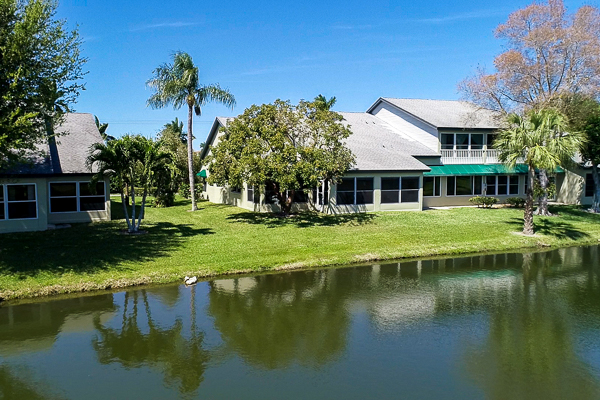 301 McGregor Park Circle, Sale Price $195,000- Represented Seller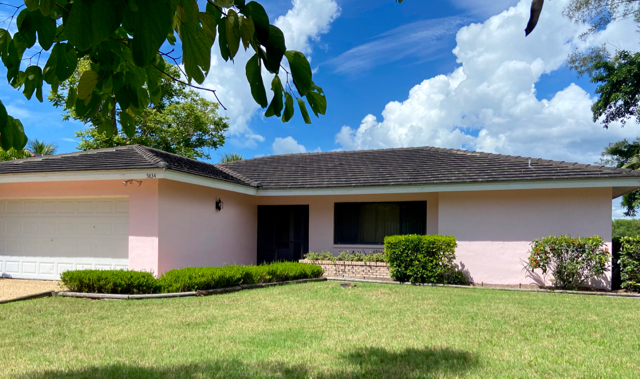 5834 Pine Tree Drive, Sale Price $675,000- Represented Buyers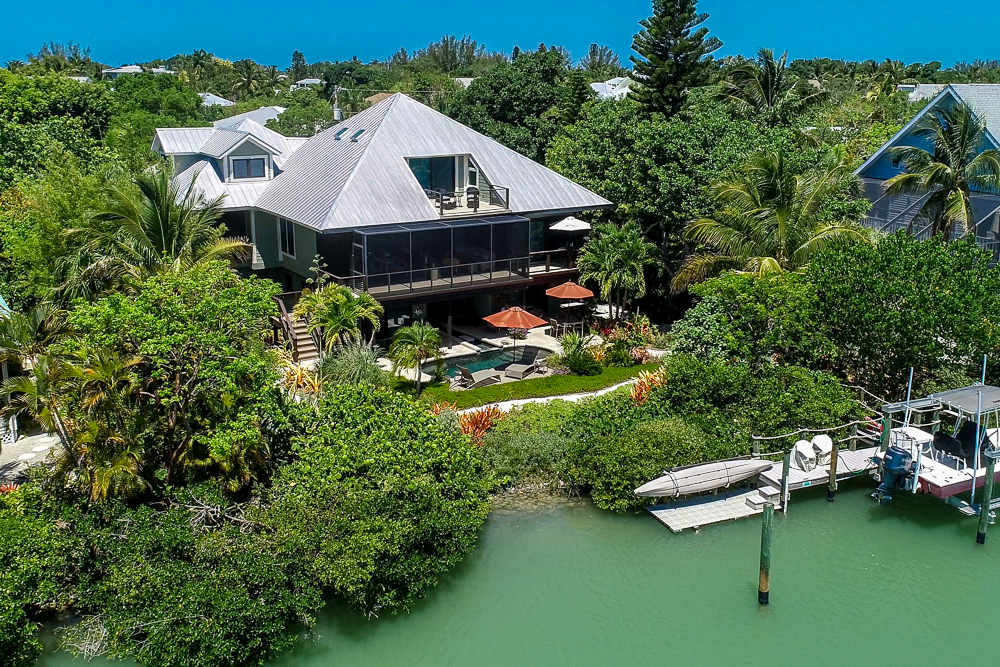 2460 Harbour Lane, Sale Price $1,750,000- Represented Seller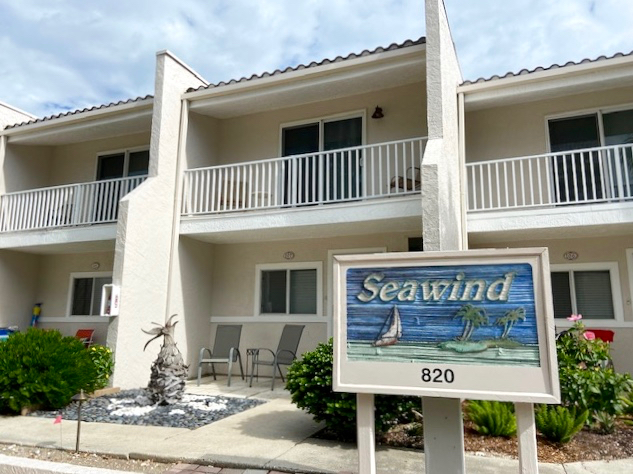 Seawind A107, Sale Price $500,000- Represented Buyer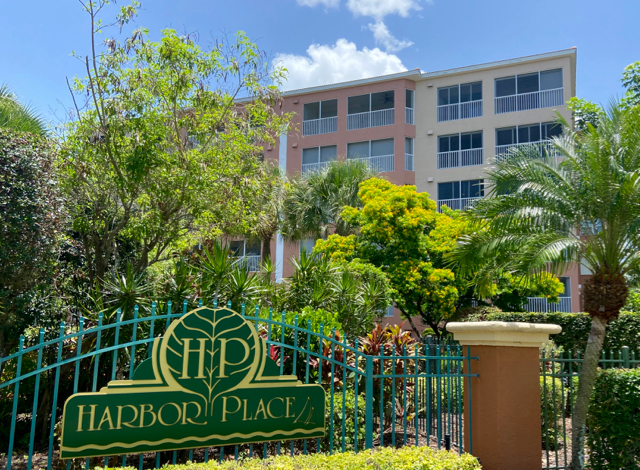 Harbor Place Vista 101, Sale Price $252,000- Represented Buyer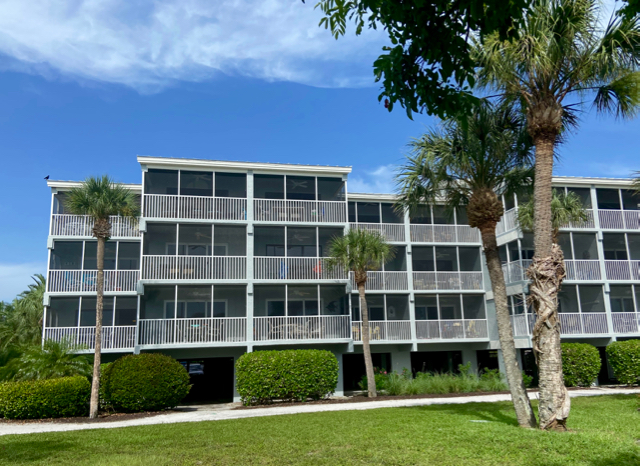 Beach Villa 2227, Sale Price $510,000- Represented Buyer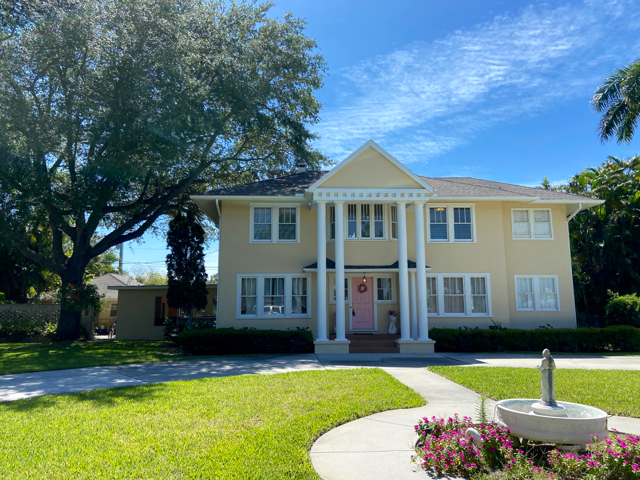 3867 McGregor Boulevard, Sale Price $434,900- Represented Buyer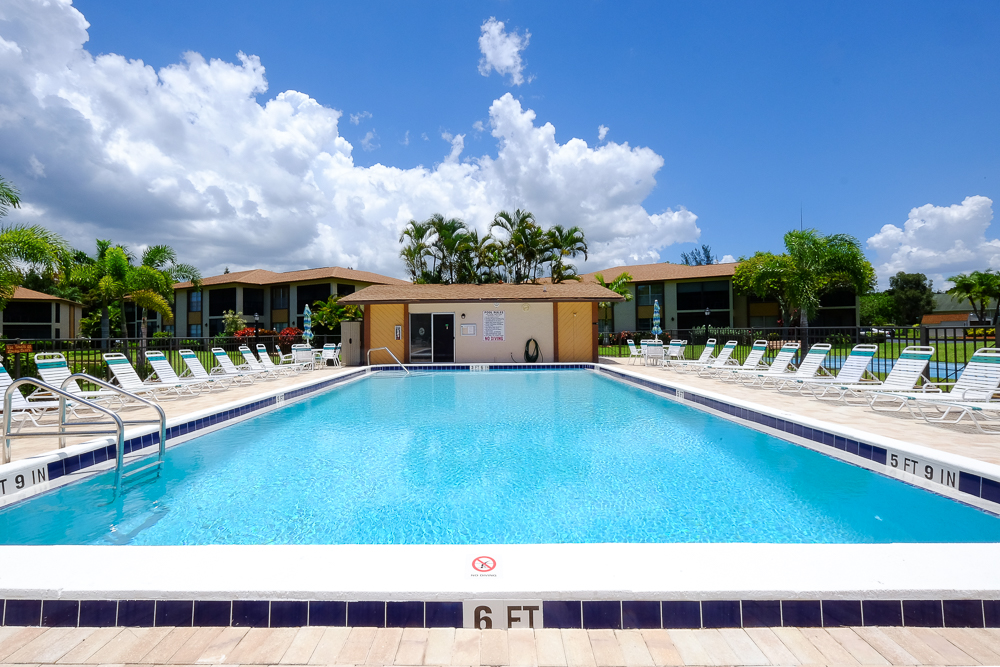 Davis Woods 216, Sale Price $132,500- Represented Buyer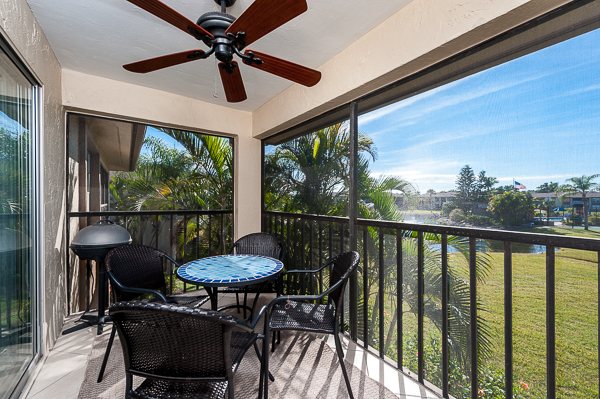 Davis Lake 622, Sale Price $150,000- Represented Seller and Buyer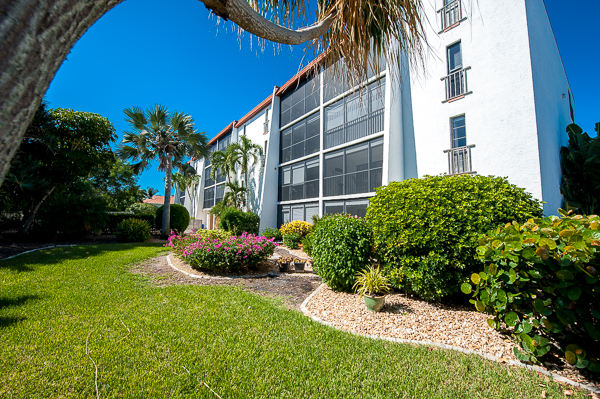 Sandpebble 2F, Sale Price $425,000- Represented Seller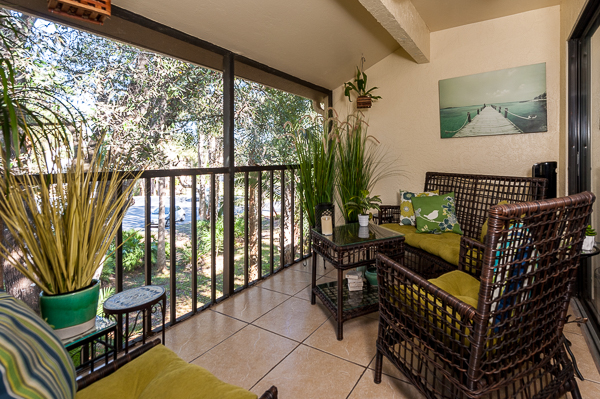 15178 Parkside Drive 203- Sale Price $139,000- Represented Seller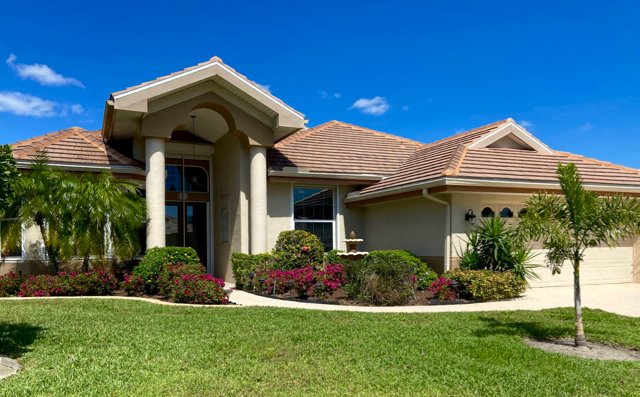 9740 Mainsail Court, Sale Price $515,000- Represented Buyer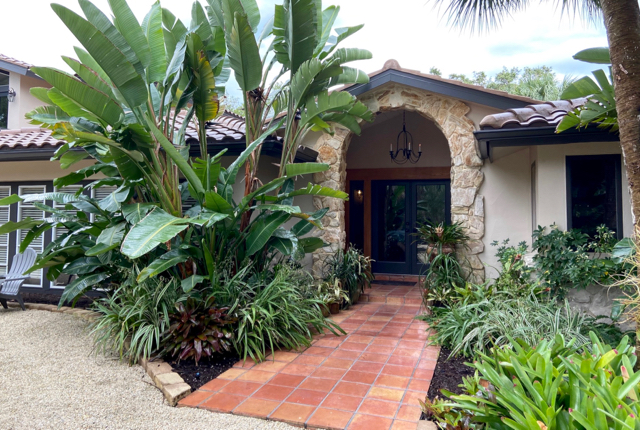 911 South Yachtsman Drive, Sale Price $1,130,000- Represented Buyer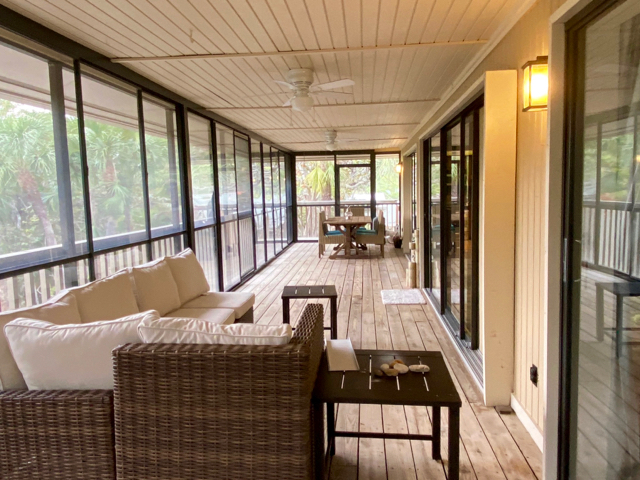 4619 Brainard Bayou, Sale Price $552,000- Represented Buyer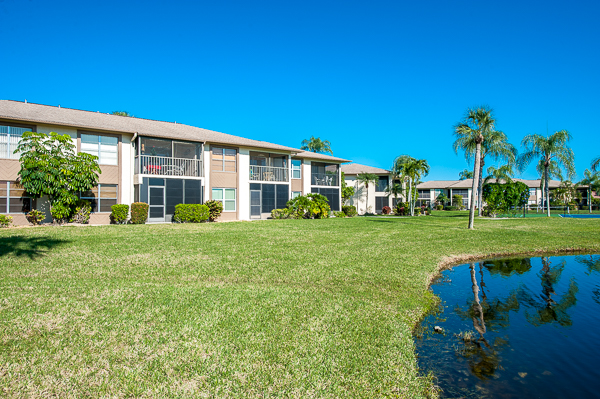 Davis Lake 421, Sale Price $150,000- Represented Seller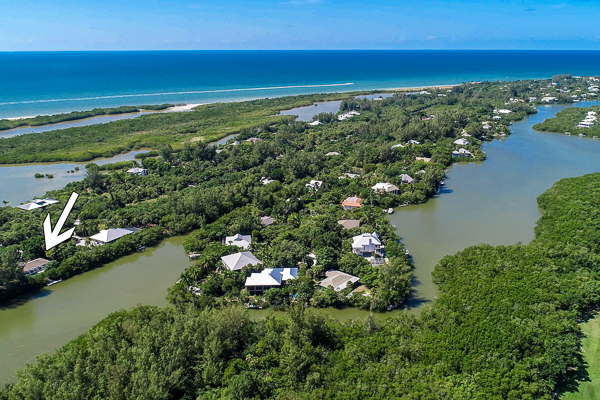 5672 Sanibel Captiva Road, Sale Price $682,000- Represented Seller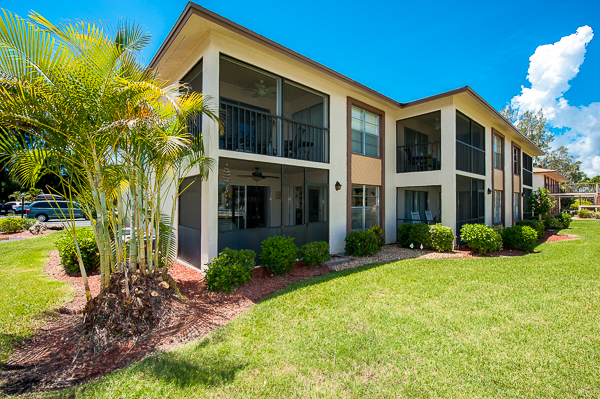 Davis Woods 616, Sale Price $135,000- Represented Seller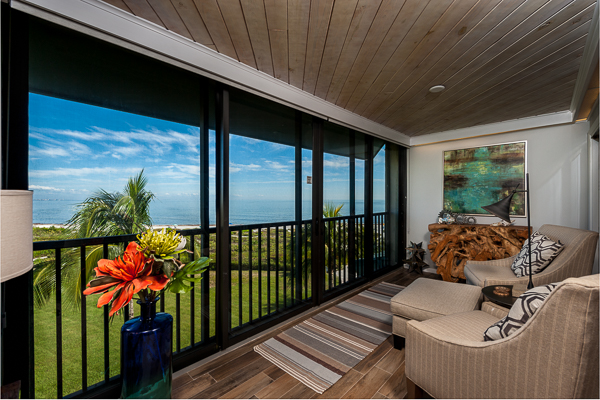 Loggerhead Cay 134, Sale Price $960,000- Represented Seller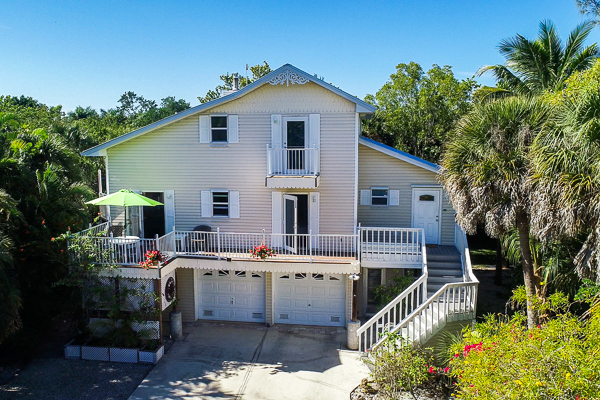 6447 Pine Avenue, Sale Price $552,500- Represented Seller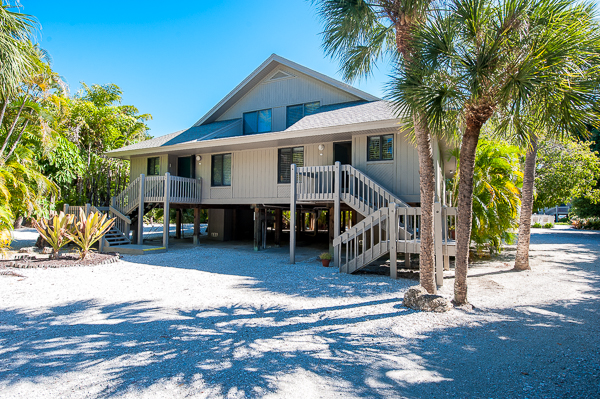 Ventura Captiva 2B, Sale Price $875,000- Represented Seller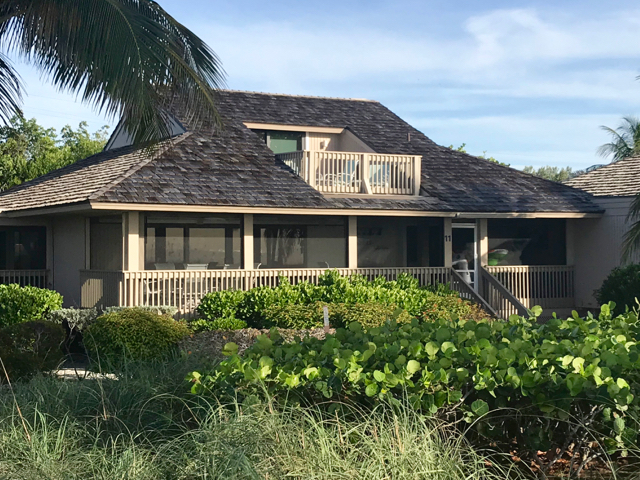 Beach Home 11, Sale Price $2,285,000- Represented Buyer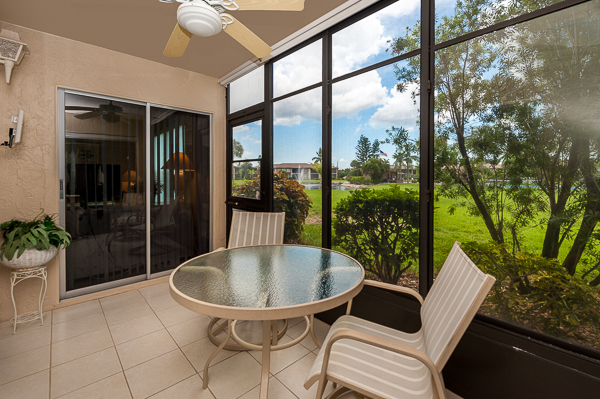 Davis Lake 614, Sale Price $151,000- Represented Seller
16801 Captiva Drive, Sale Price $1,800,000- Represented Buyer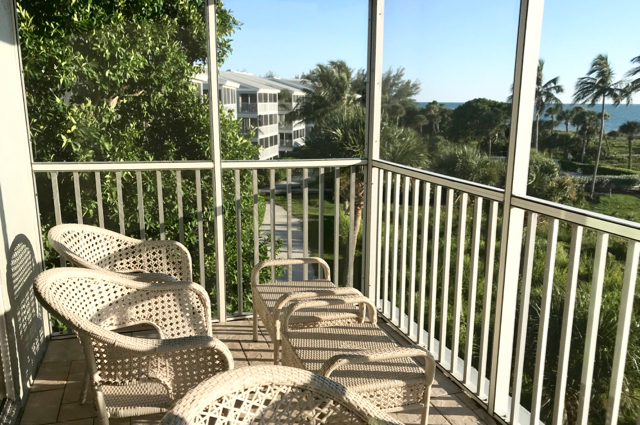 Beach Villa 2332, Sale Price $745,000- Represented Buyer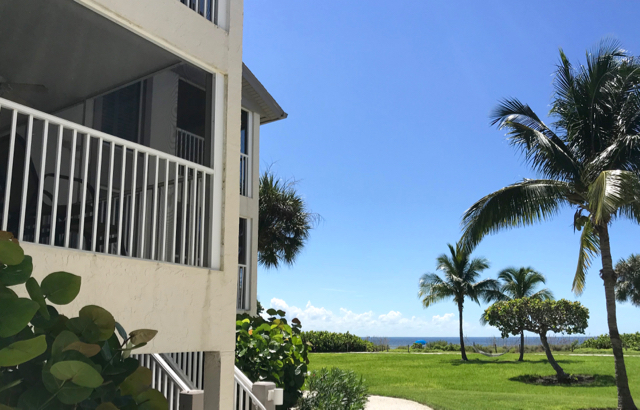 Cottage Colony West 117, Sale Price $605,000- Represented Buyer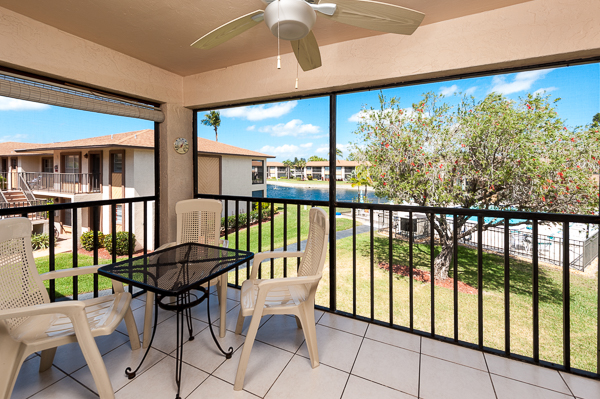 Davis Woods 624, Sale Price $122,500- Represented Seller and Buyer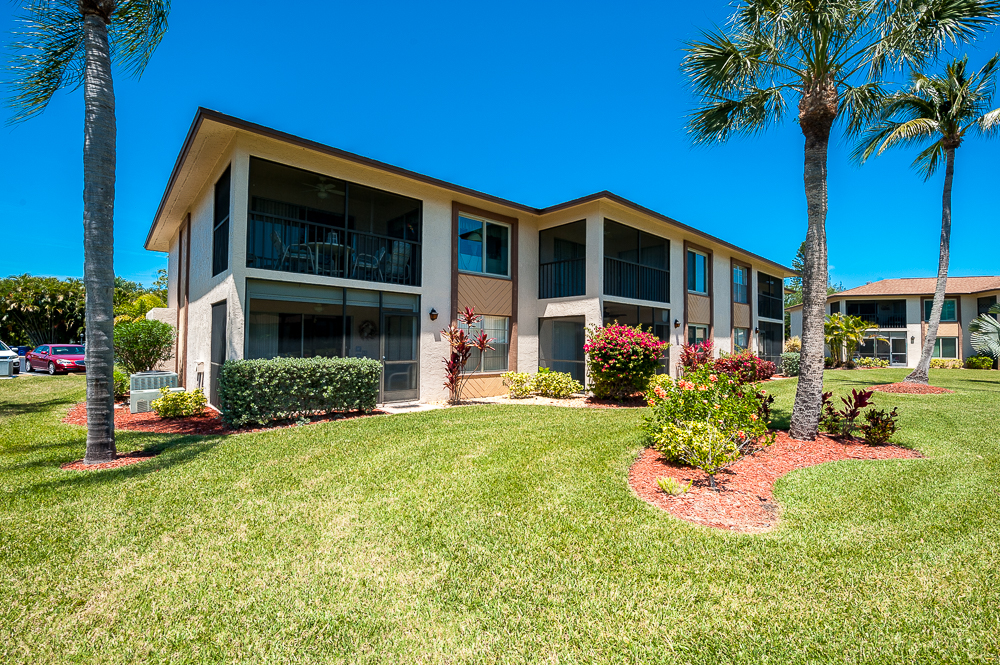 Davis Woods 316, Sale Price $134,000- Represented Seller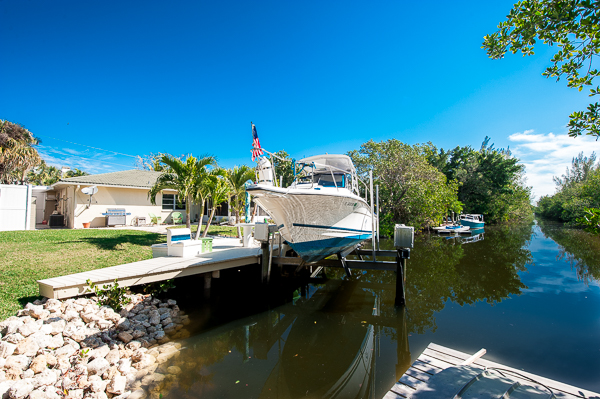 5869 Pine Tree Drive, Sale Price $589,000- Represented Seller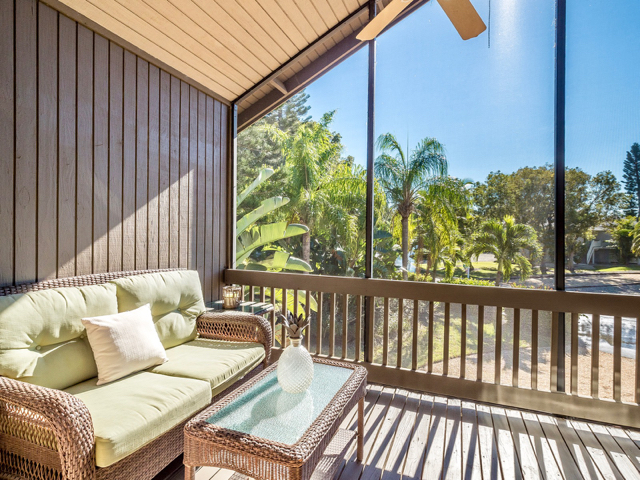 974 Sand Castle, Sale Price $485,000- Represented Seller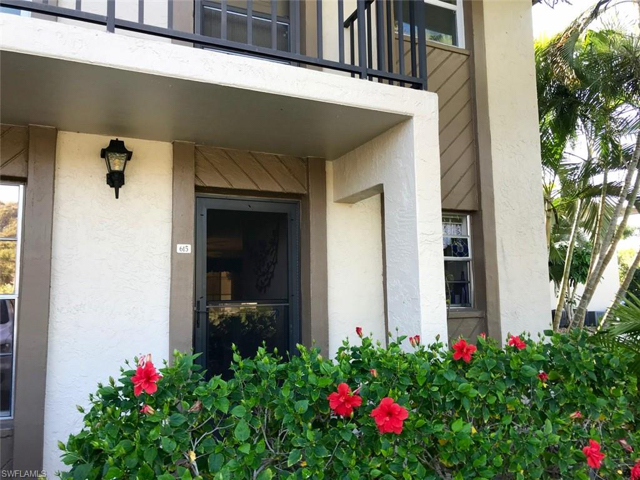 Davis Lake 615, Sale Price $146,000- Represented Seller and Buyer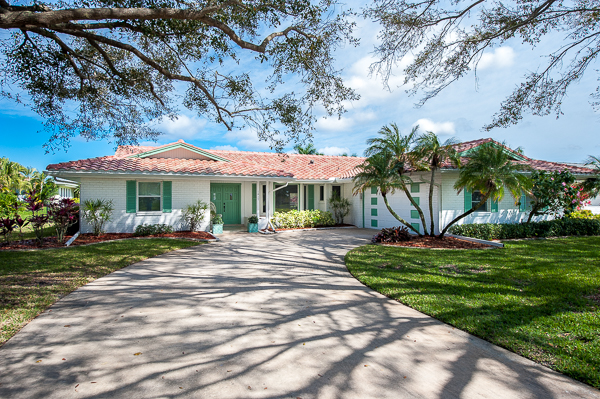 1417 Tredegar Drive, Sale Price $350,000- Represented Seller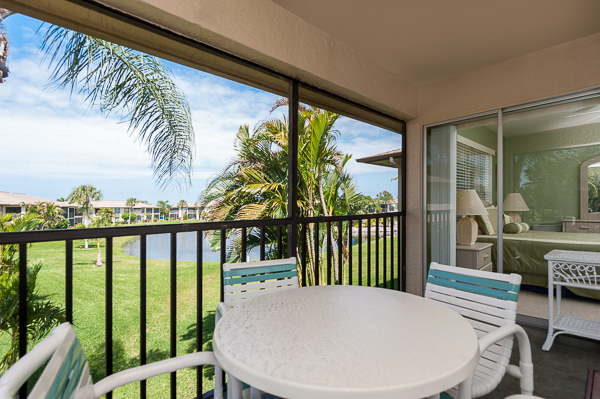 Davis Lake 1021, Sale Price $149,999- Represented Seller and Buyer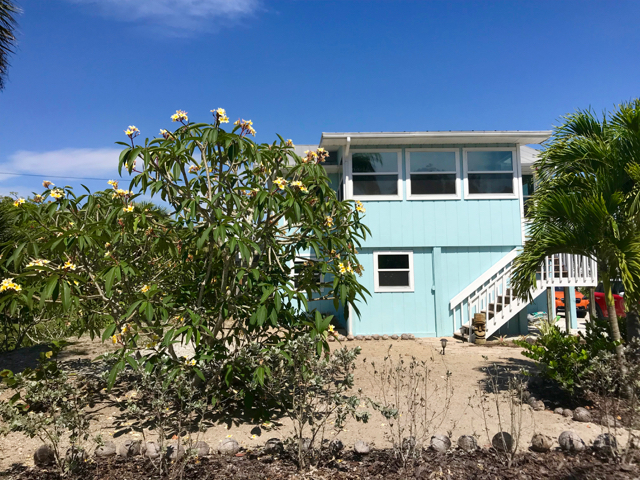 9248 Kincaid Court, Sale Price $350,000- Represented Buyer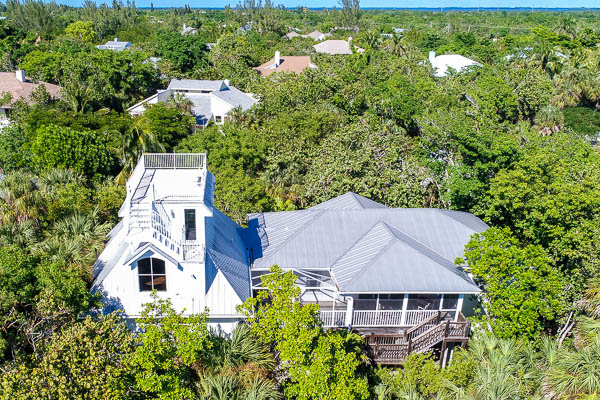 5306 Umbrella Pool Road, Sale Price $710,000- Represented Seller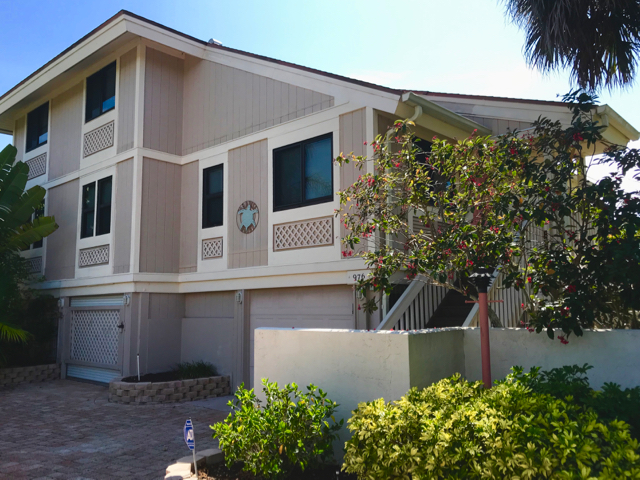 976 Greenwood Court, Sale Price $449,000- Represented Buyer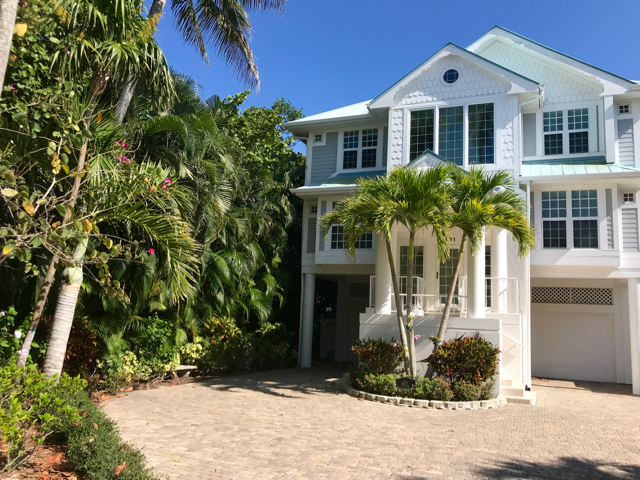 401 Bella Vista Way, Sale Price $2,500,000- Represented Buyer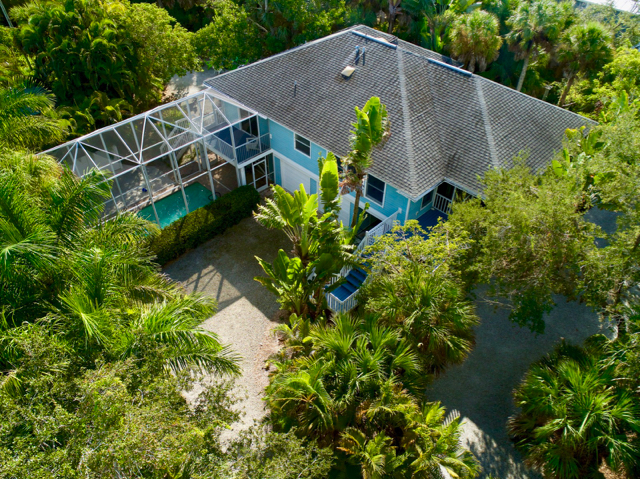 9248 Dimmick Drive, Sale Price $580,000- Represented Seller and Buyer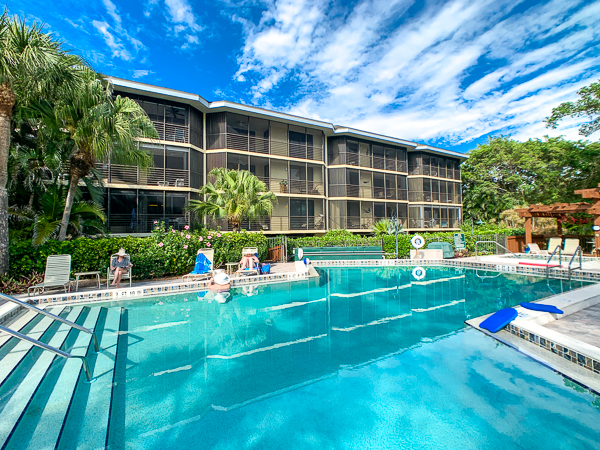 Pine Cove 204, Sale Price $1,500,000- Represented Seller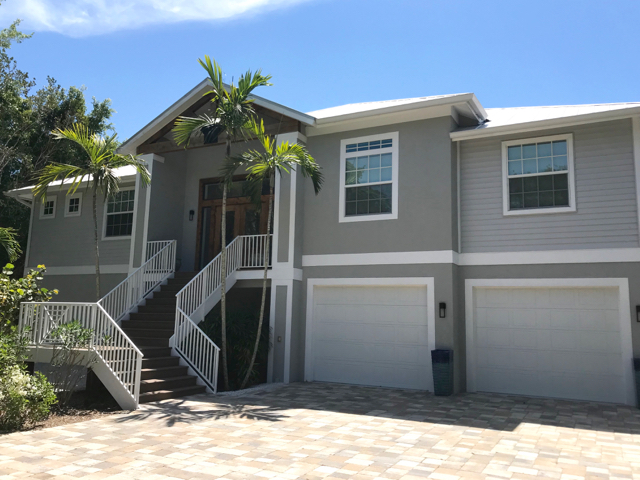 2251 Starfish Lane, Sale Price $1,375,000- Represented Buyer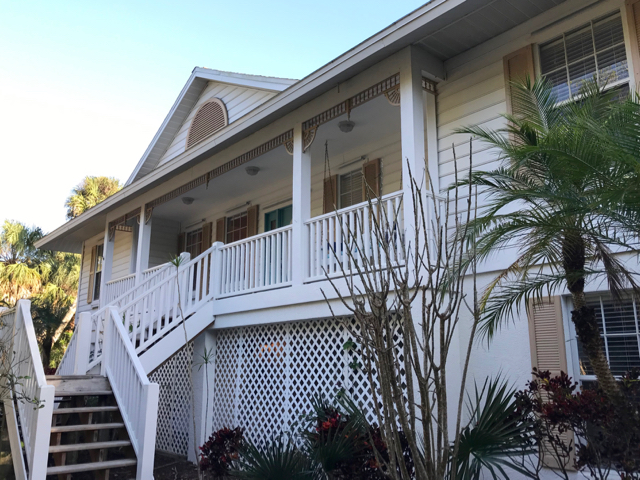 4760 Rue Helene, Sale Price $750,000- Represented Buyer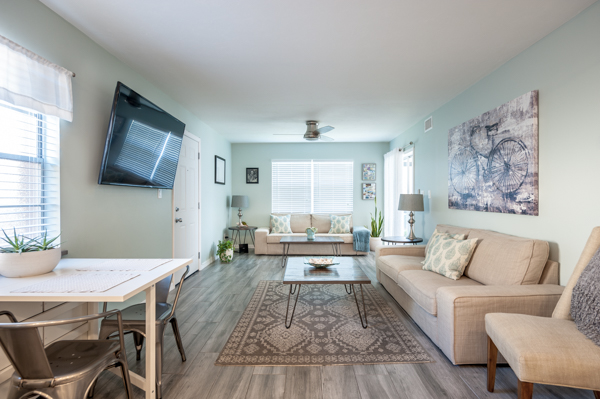 Davis Woods 712, Sale Price $130,250- Represented Seller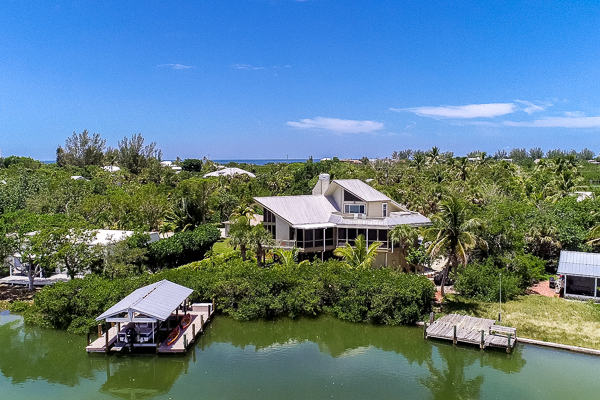 2640 Coconut Drive, Sale Price $1,190,500- Represented Seller and Buyer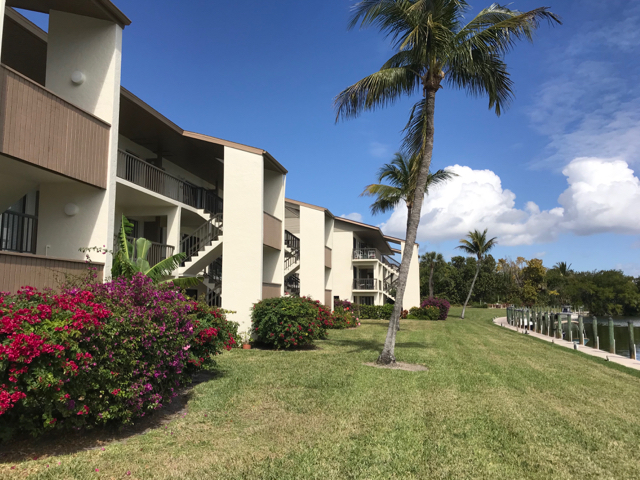 Tennisplace C23, Sale Price $305,000- Represented Buyer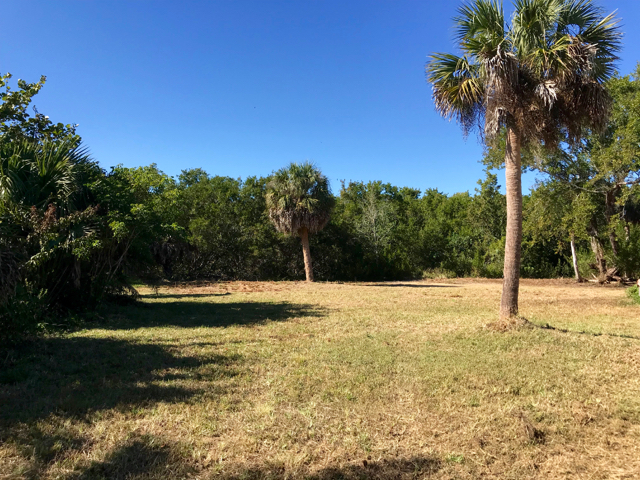 595 Piedmont Road, Sale Price $190,000- Represented Seller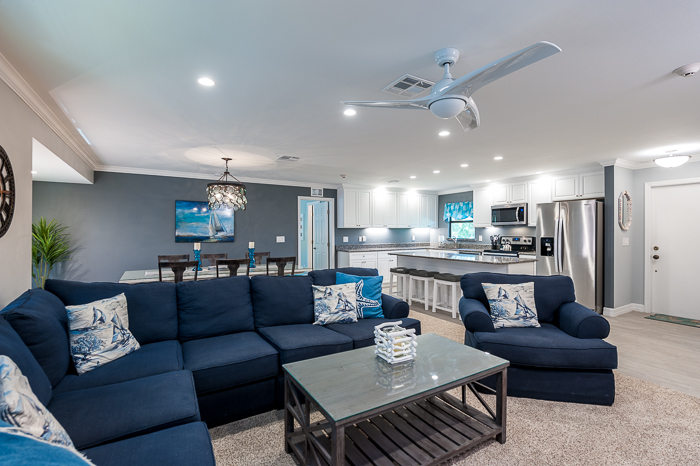 Blind Pass #G201, Sale Price $468,000- Represented Seller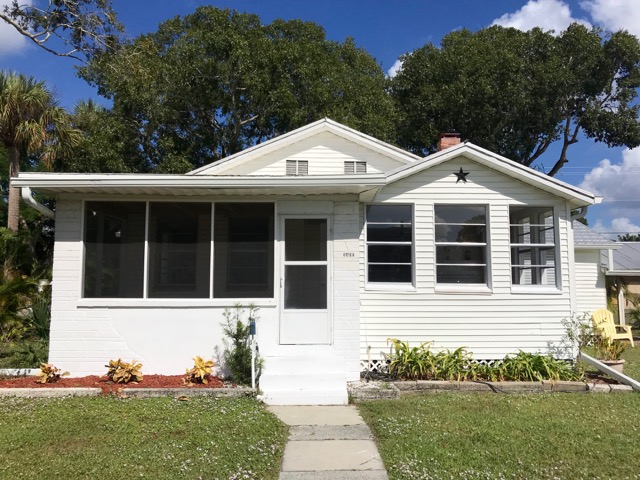 1435 Alhambra Drive, Sale Price $195,000- Represented Buyer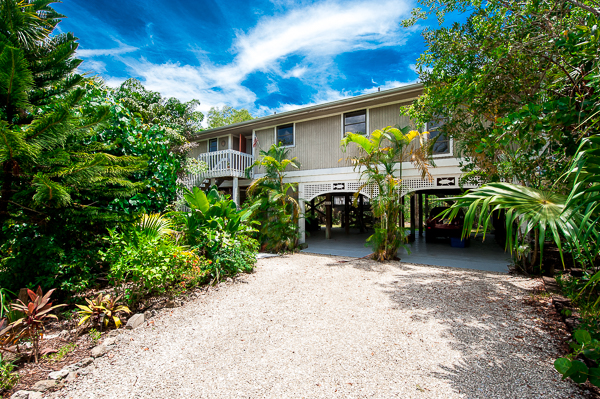 4542 Bowen Bayou, Sale Price $410,000- Represented Seller and Buyer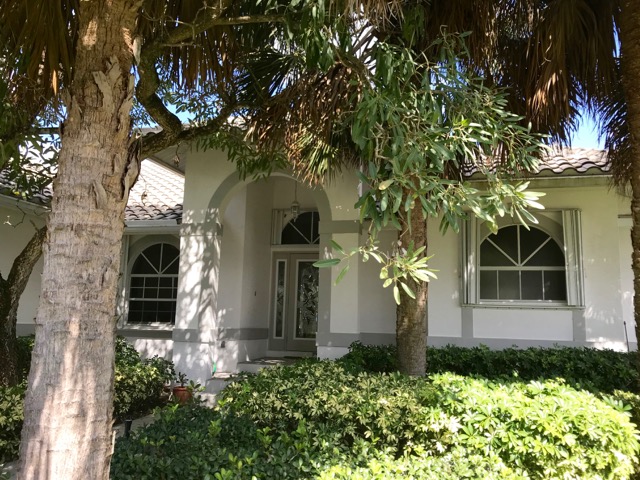 8740 South Lake Circle, Sale Price $330,000- Represented Buyer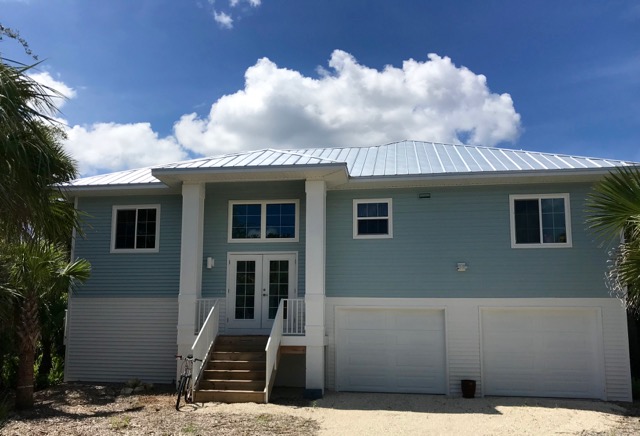 9211 Dimmick Drive, Sale Price $553,000- Represented Buyer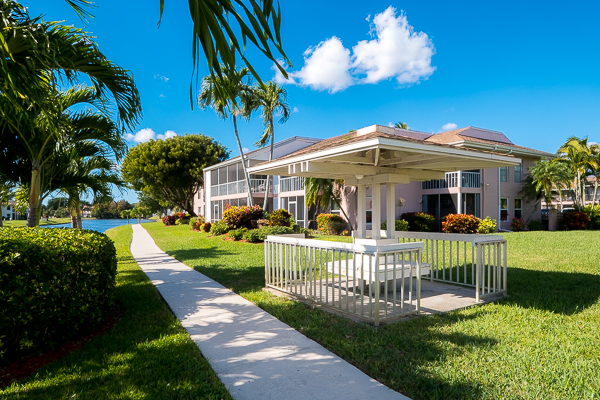 Quail Run Condominium 13A, Sale Price $145,000- Respresented Seller and Buyer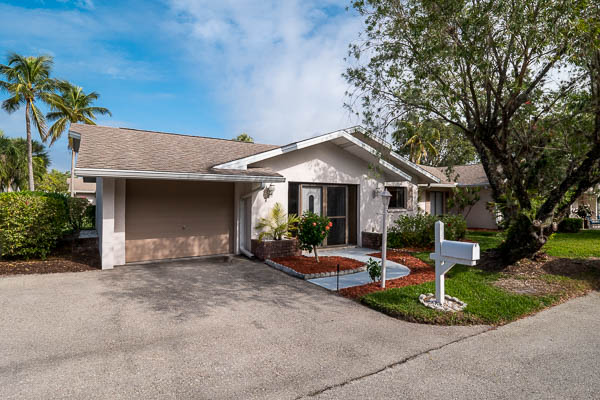 11660 Pointe Circle Drive, Sale Price $160,000- Represented Seller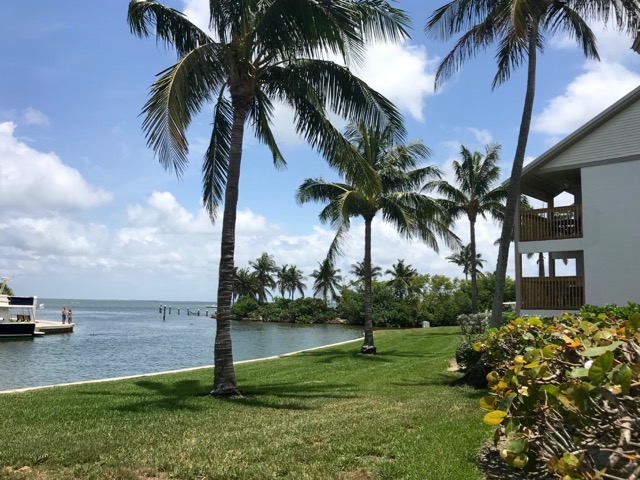 Marina Villa 803, Sale Price $715,000- Represented Buyer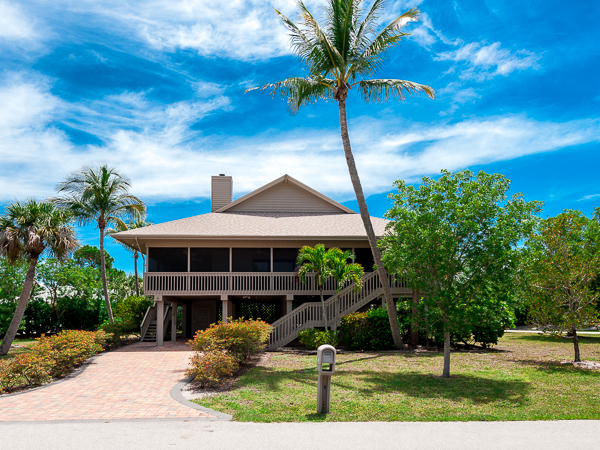 4772 Tradewinds Drive, Sale Price $795,000- Represented Seller
Sandpiper Beach 506, Sale Price $670,000- Represented Buyer
16061 Waterleaf Lane, Sale Price $623,500- Represented Seller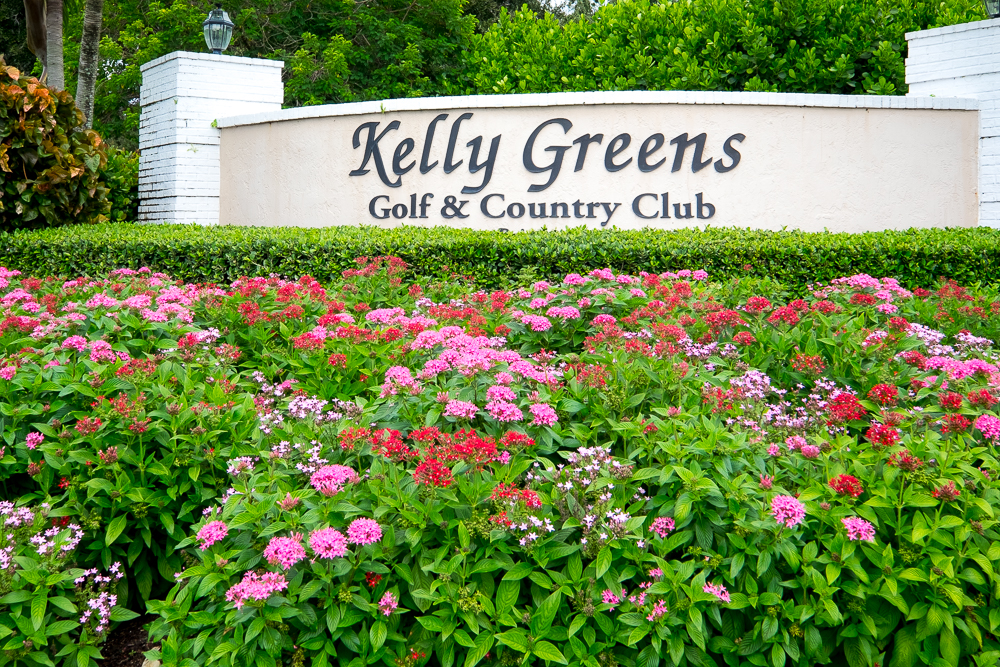 Kelly Greens Terrace 517, Sale Price $137,000- Represented Buyer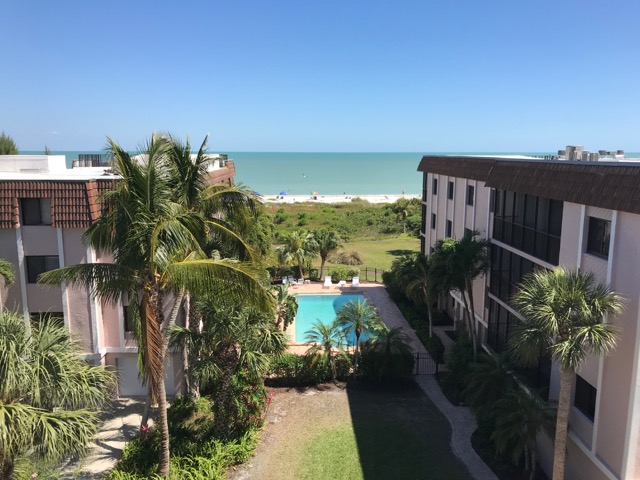 Shorewood 3C, Sale Price $925,000- Represented Seller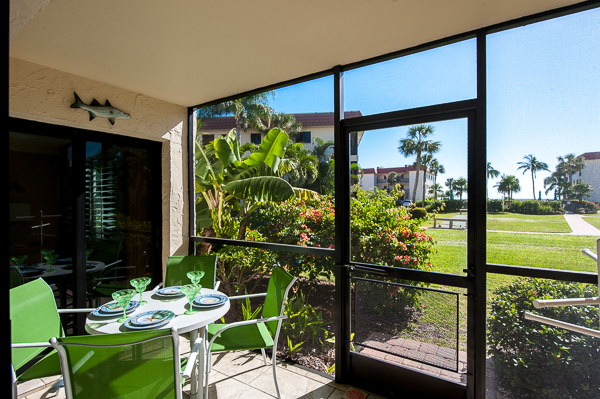 Sandalfoot 3C1, Sale Price $675,000- Represented Seller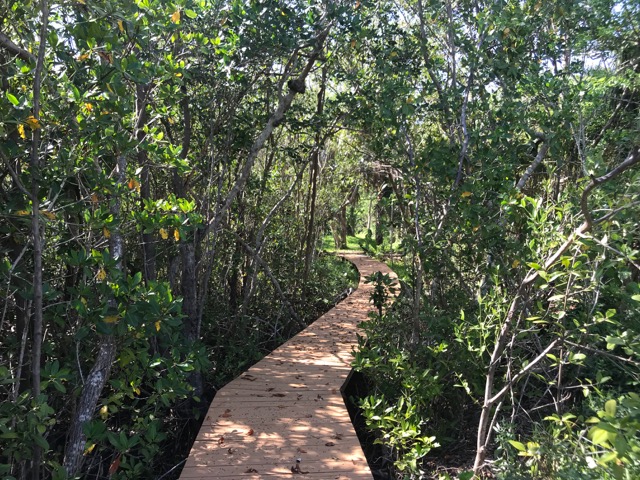 2401 Blue Crab Court, Sale Price $575,000- Represented Buyer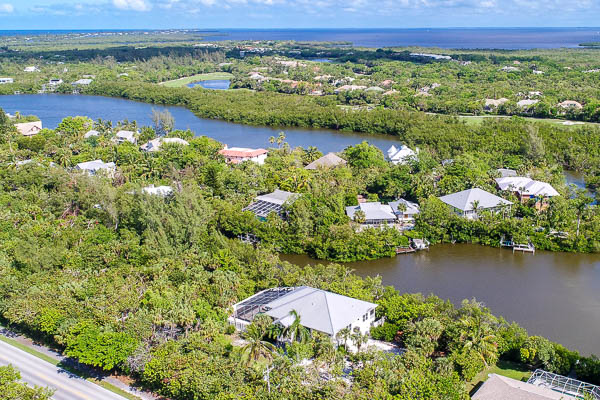 5690 Sanibel Captiva Road, Sale Price $875,000- Represented Seller and Buyer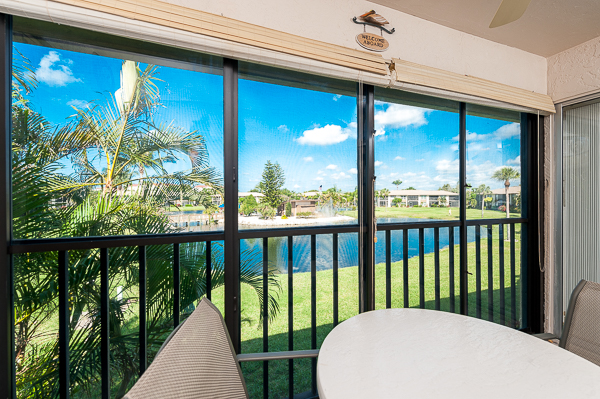 Davis Lake 822, Sale Price $148,000- Represented Seller and Buyer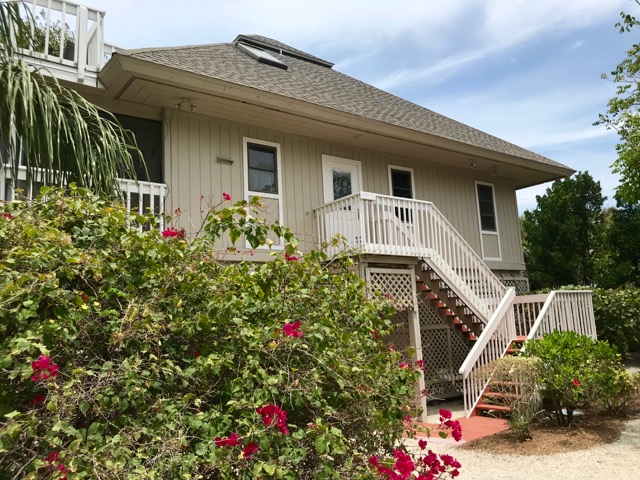 Sunset Captiva 9, Sale Price $1,140,000- Represented Buyer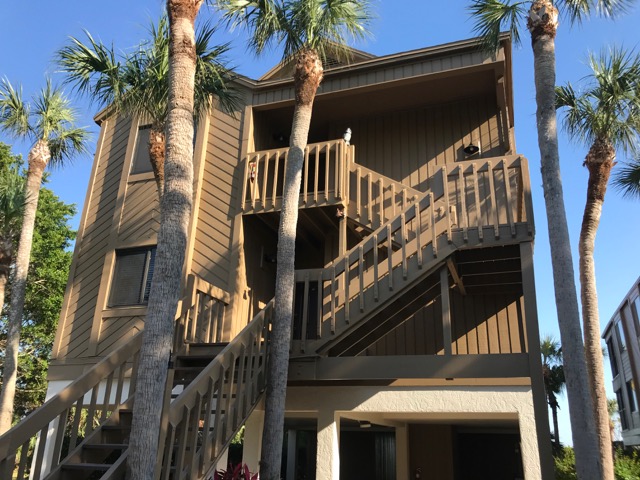 Tanglewood 1A, Sale Price $1,045,000- Represented Buyer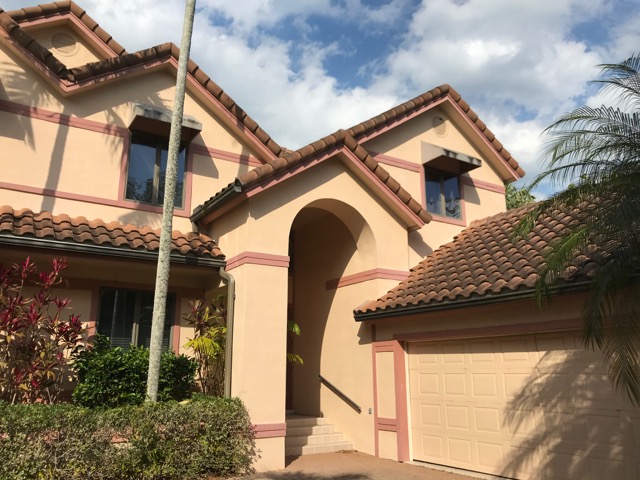 2548 Wulfert Road, Sale Price $640,000- Represeted Buyer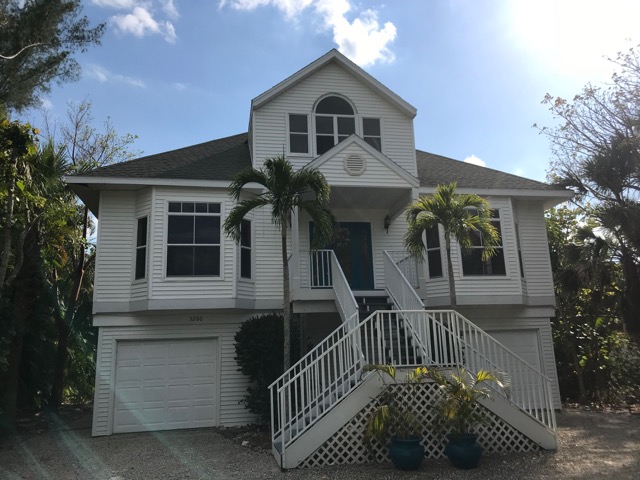 5280 Umbrella Pool Road, Sale Price $640,000- Represented Buyer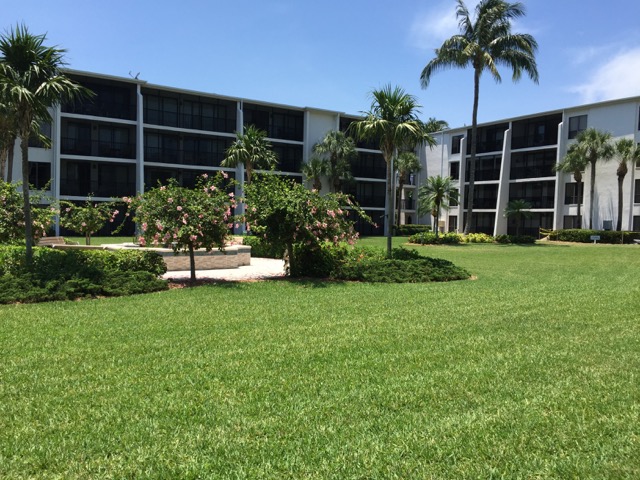 Sundial F306, Sale Price $450,000- Represented Buyer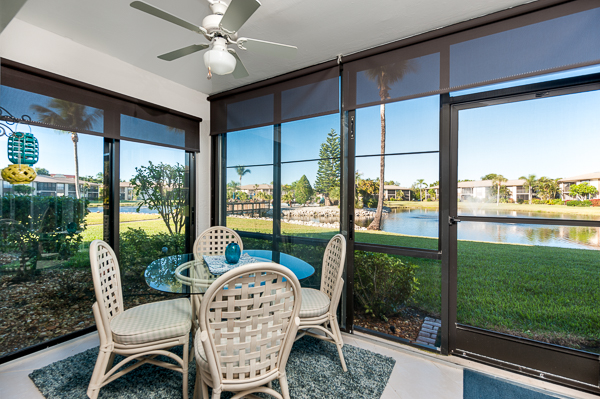 Davis Lake 912, Sale Price $156,000- Represented Seller and Buyer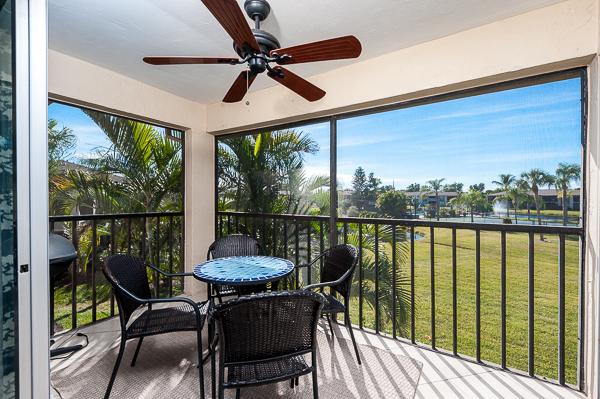 Davis Lake 622, Sale Price $155,000- Represented Seller and Buyer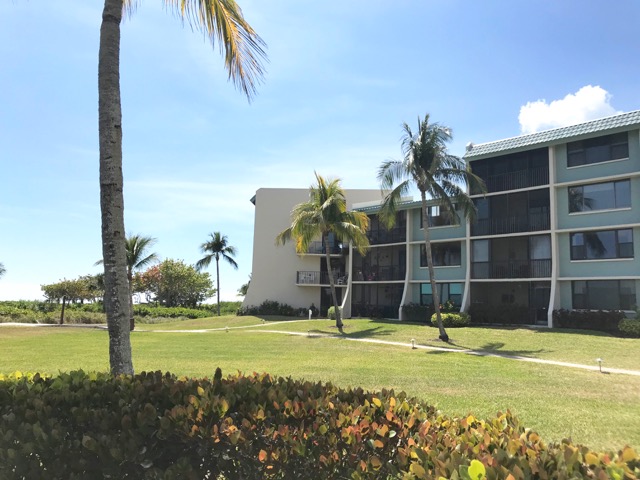 Loggerhead Cay 134, Sale Price $935,000- Represented Buyer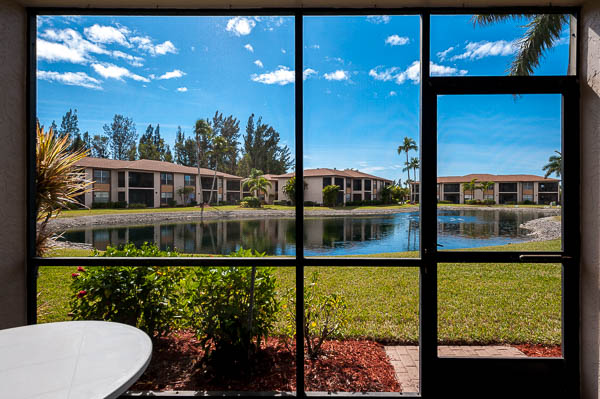 Davis Woods 414, Sale Price $130,000- Represented Seller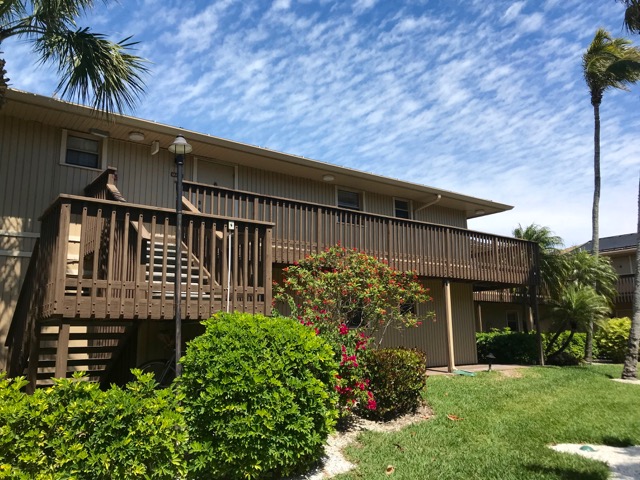 Blind Pass D101, Sale Price $415,000- Represented Buyer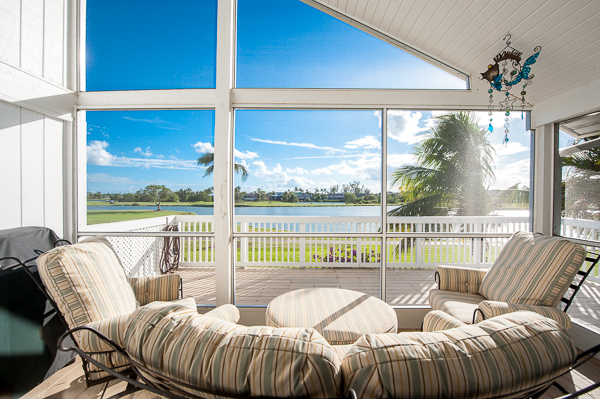 1613 Sand Castle Road, Sale Price $499,000- Represented Seller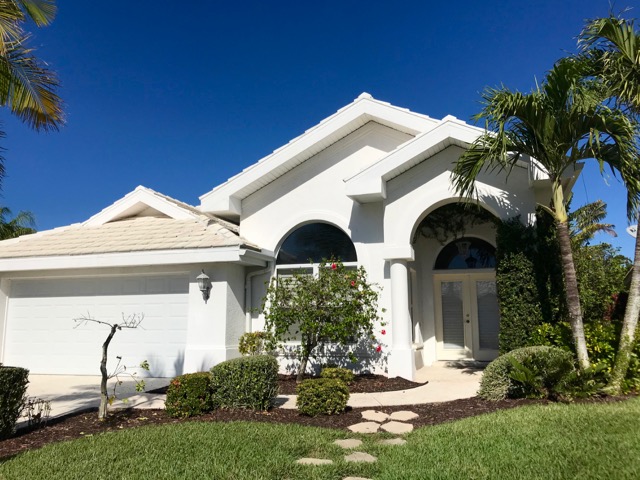 9701 Keel Court, Sale Price $365,000- Represented Buyer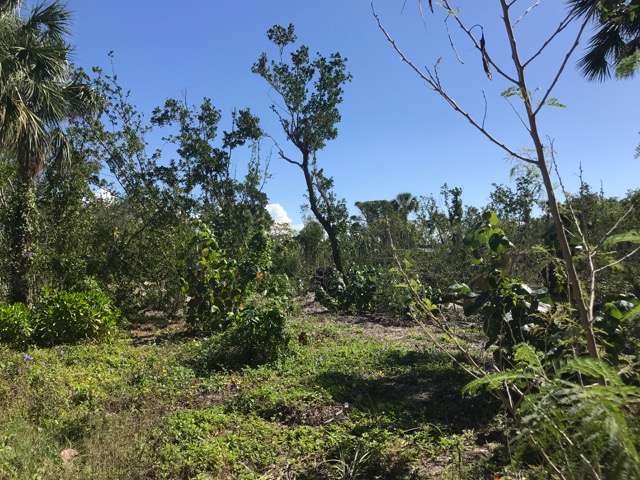 2626 Coconut Drive, Sale Price $329,000- Represented Buyer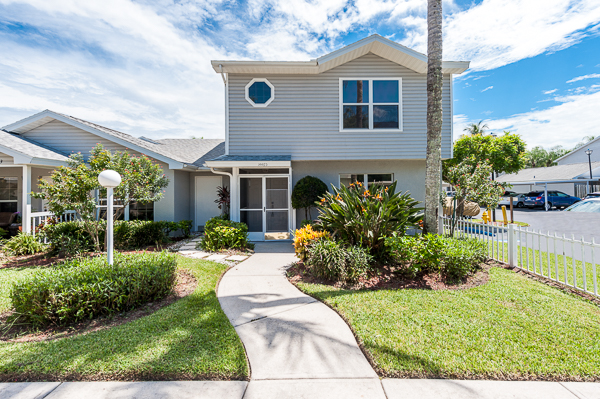 14465 Cypress Trace Court, Sale Price $155,000- Represented Seller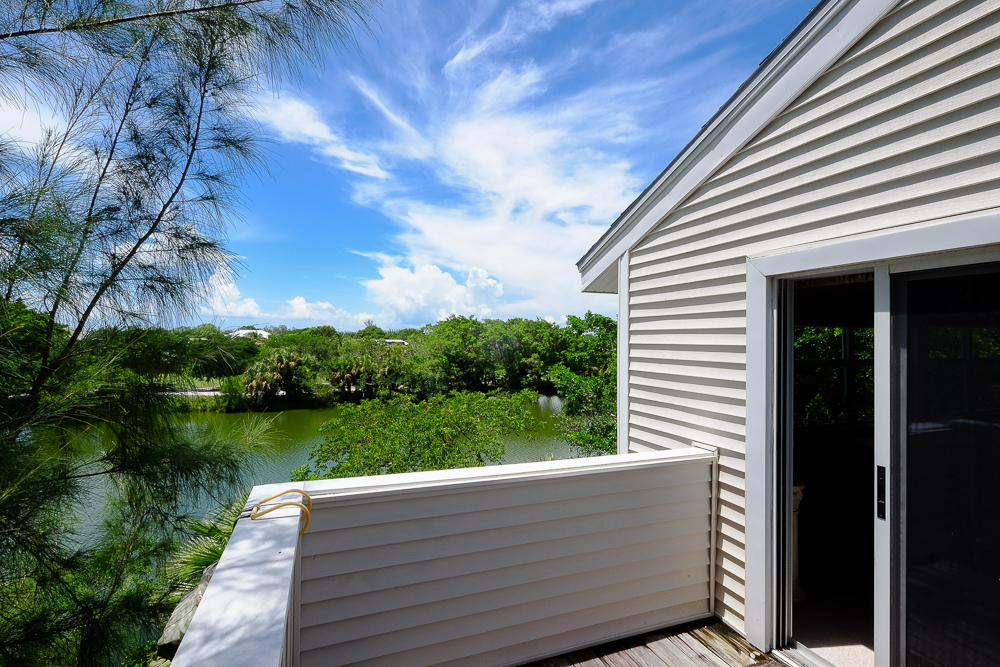 Sanibel Sea Pines E, Sale Price $430,000- Represented Seller and Buyer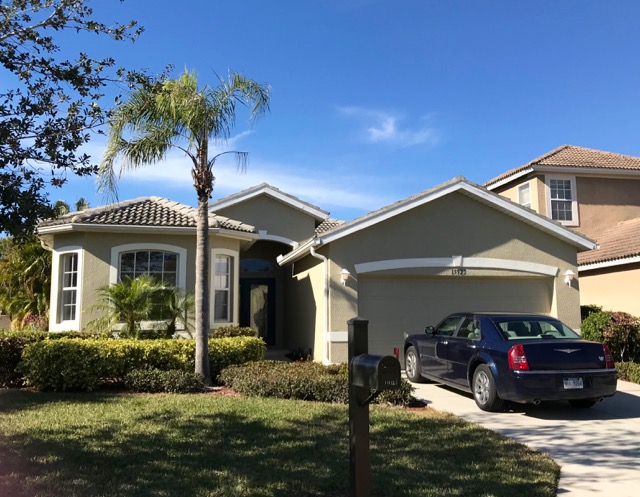 15922 Cutters Court, Sale Price $350,000- Represented Buyer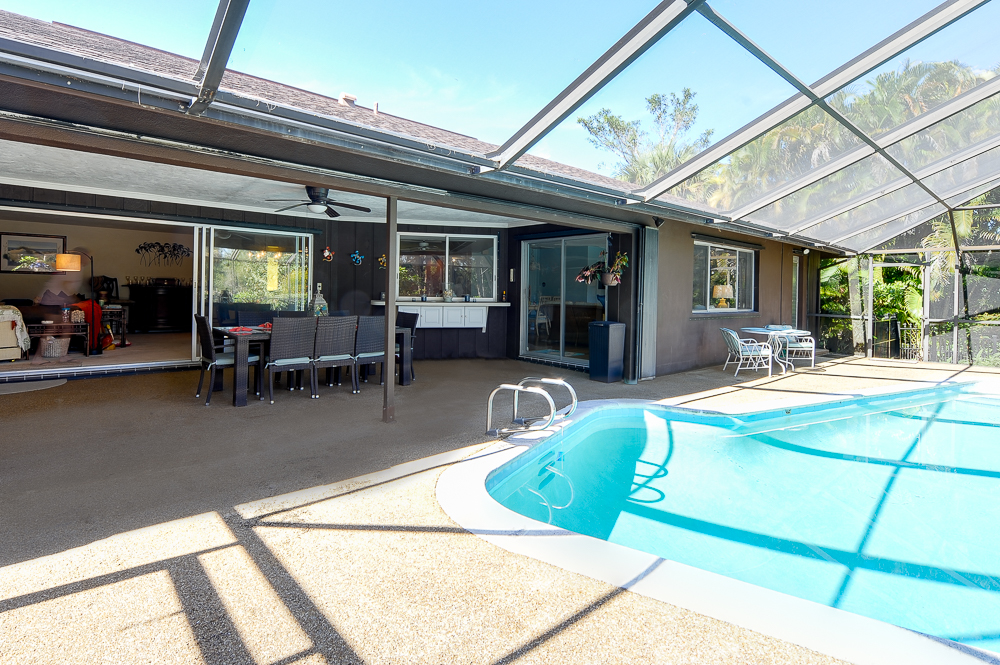 4775 Rue Helene, Sale Price $737,500- Represented Seller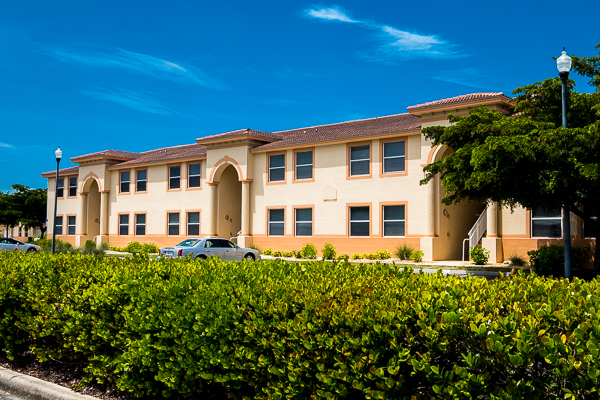 Bellamar at Beachwalk 1025, Sale Price $130,000- Represented Seller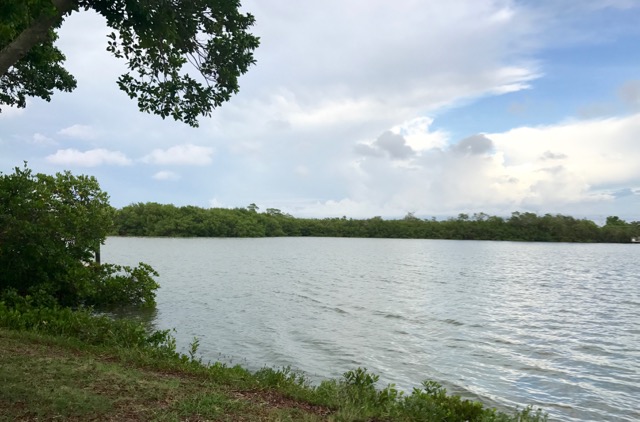 2628 Coconut Drive, Sale Price $1,224,500- Represented Buyer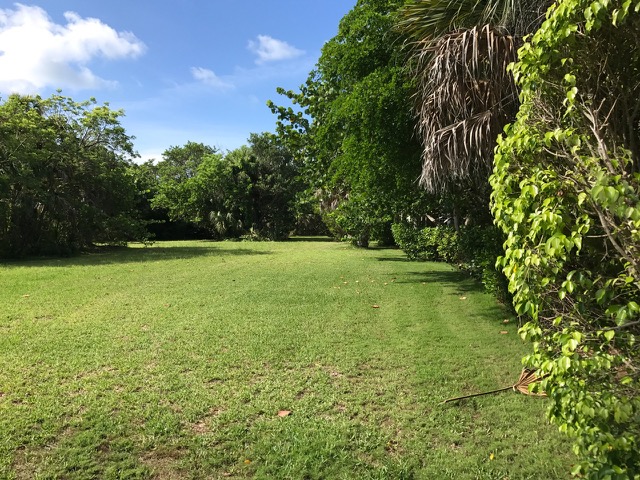 6159 Starling Way, Sale Price $610,000- Represented Buyer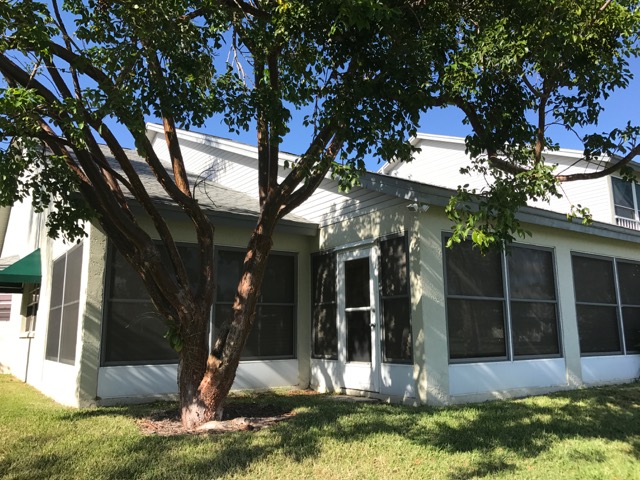 McGregor Park Condo #301, Sale Price $165,000- Represented Buyer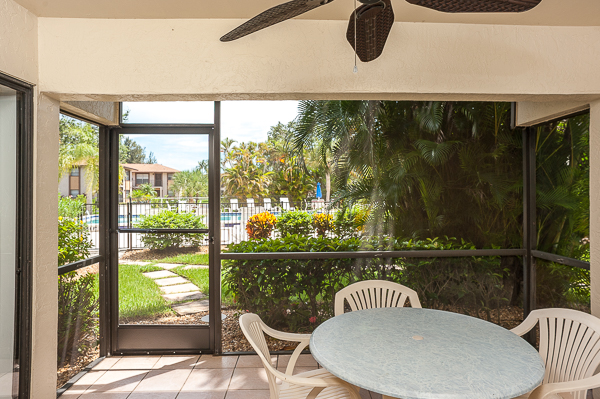 Davis Court 315, Sale Price $148,500- Represented Seller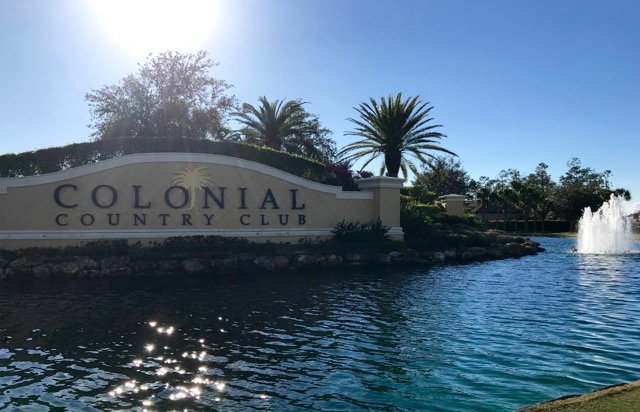 Colonial Country Club #2405, Sale Price $147,500- Represented Buyer
Sanibel View #304, Sale Price $310,000- Represented Buyer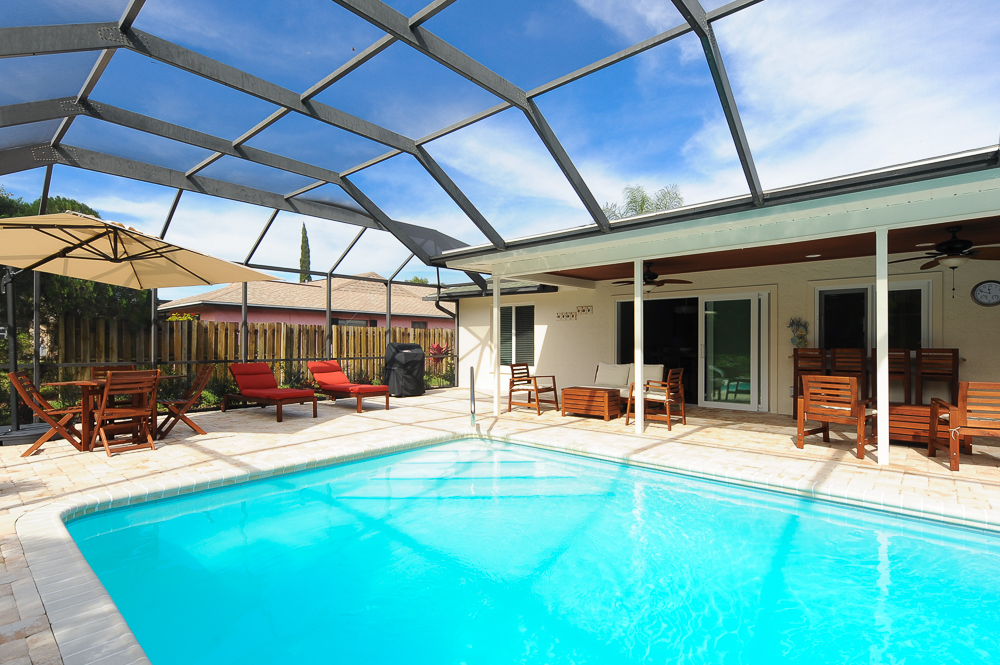 1573 Sautern Drive, Sale Price $320,000- Represented Seller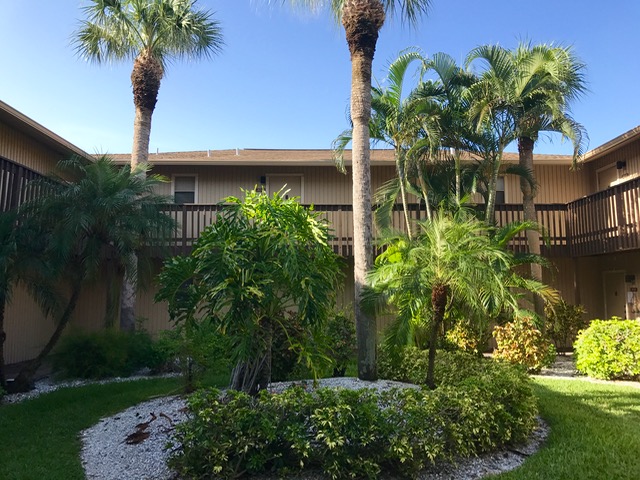 Blind Pass F210, Sale Price $444,000- Represented Buyer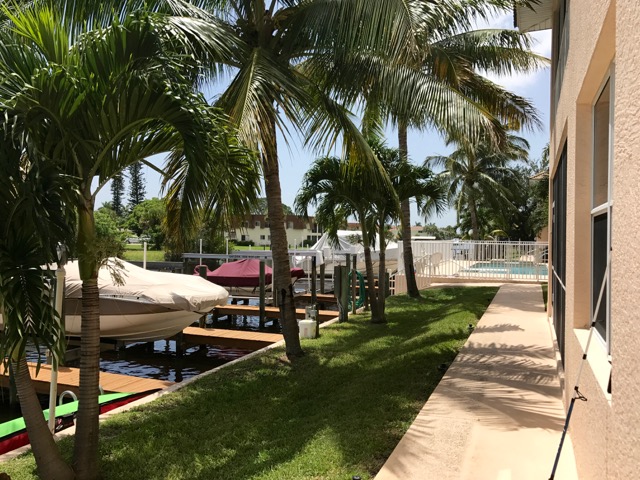 Victoria Waterfront #202, Sale Price $202,000- Represented Buyer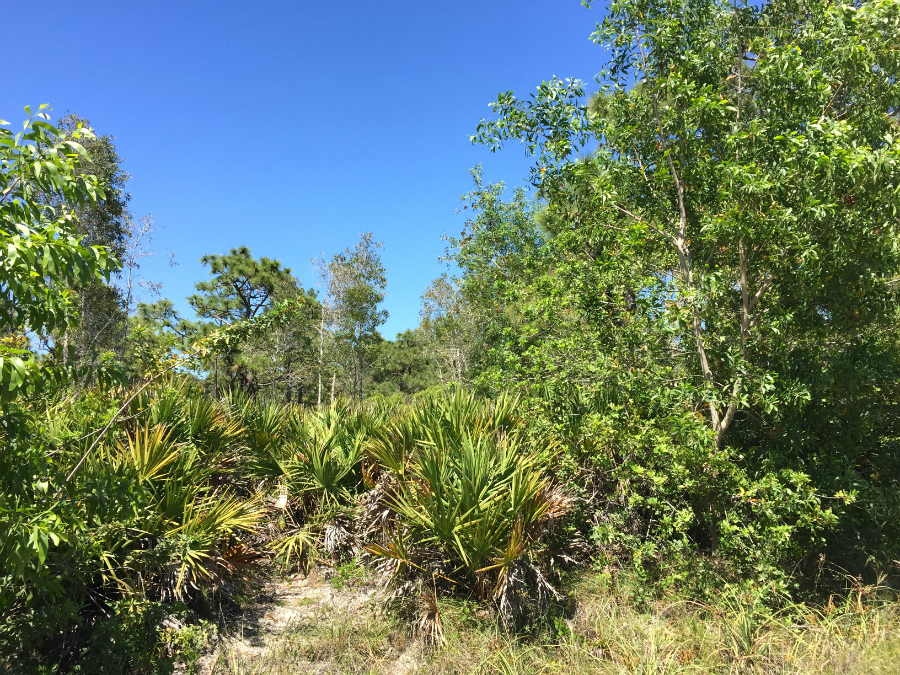 5834 Bay Point Road, Sale Price $114,999- Represented Seller and Buyer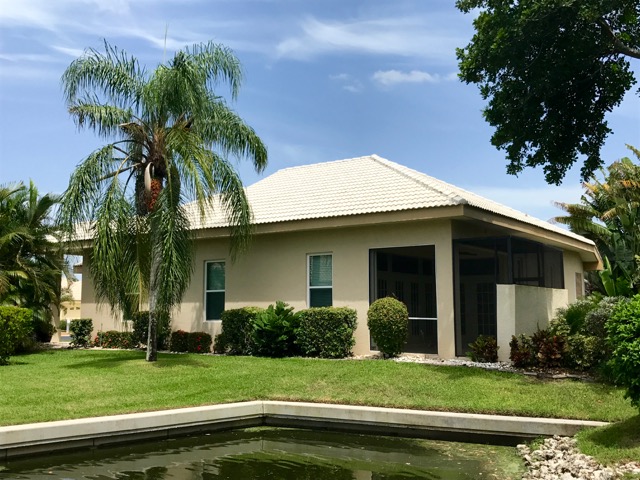 9705 Keel Court, Sale Price $359,750- Represented Buyer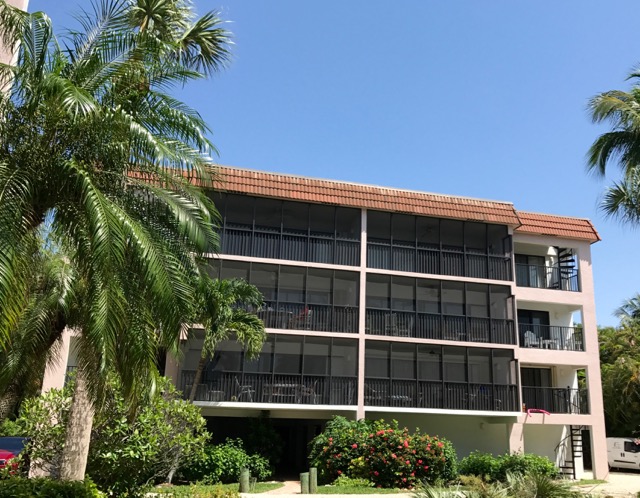 Shorewood of Sanibel 2D, Sale Price $972,500- Represented Buyer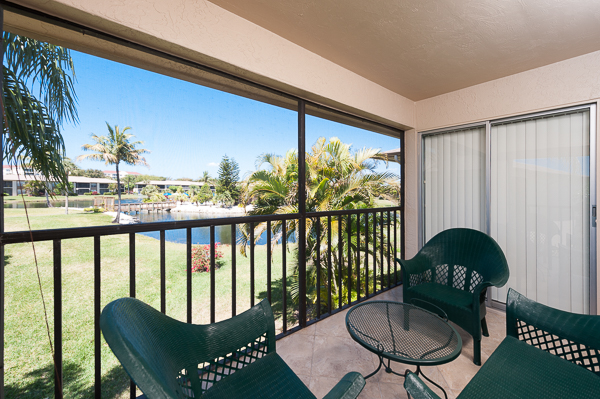 Davis Lake 821, Sale Price $158,000- Represented Seller and Buyer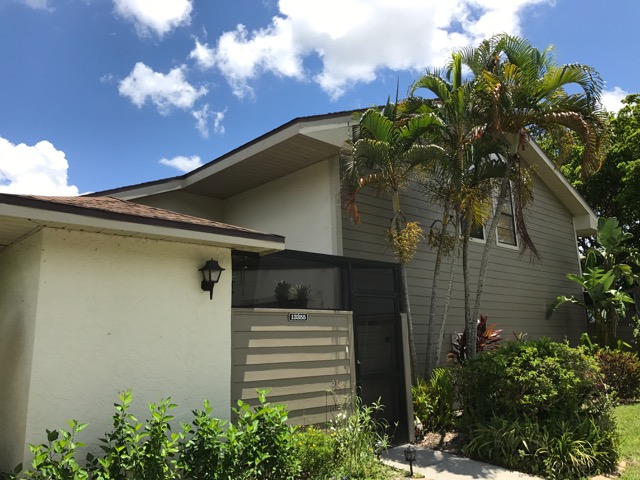 13355 Broadhurst Loop, Sale Price $108,900- Represented Buyer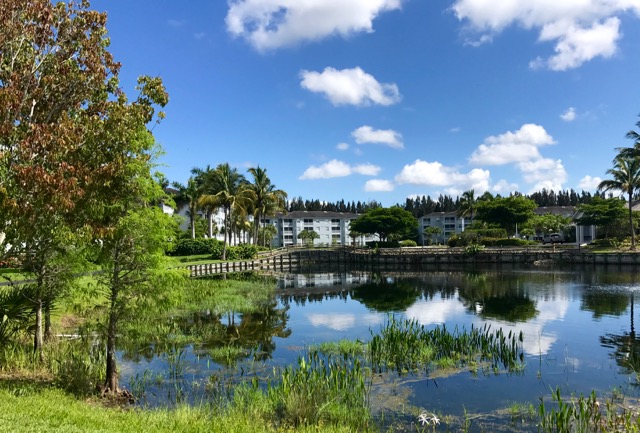 Heritage Pointe 123, Sale Price $184,900- Represented Buyer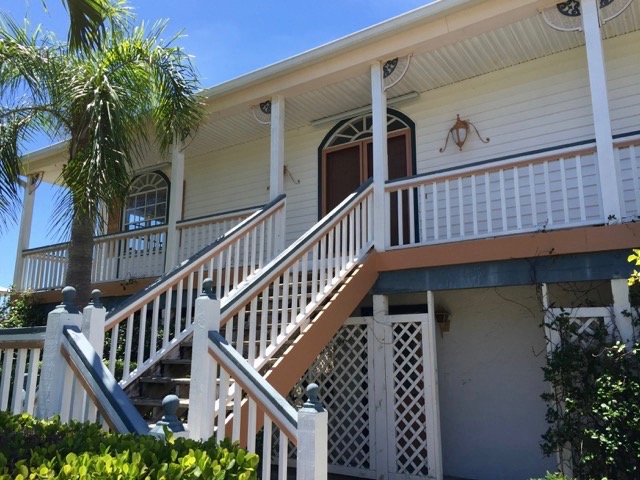 3152 Twin Lakes Lane, Sale Price $635,000- Represented Buyer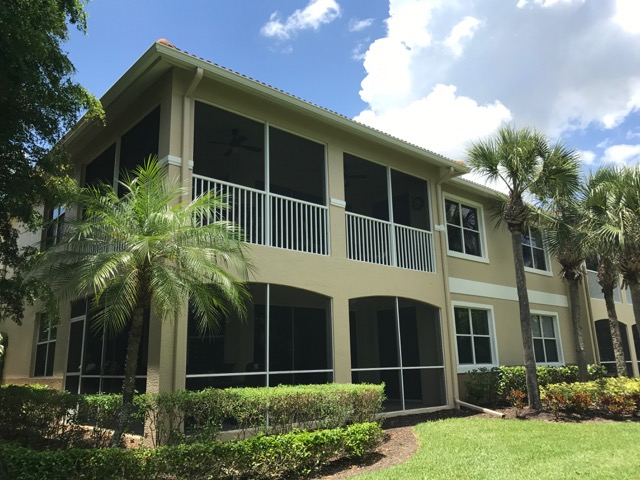 Mariposa 102 at Gulf Harbour, Sale Price $290,750- Represented Buyer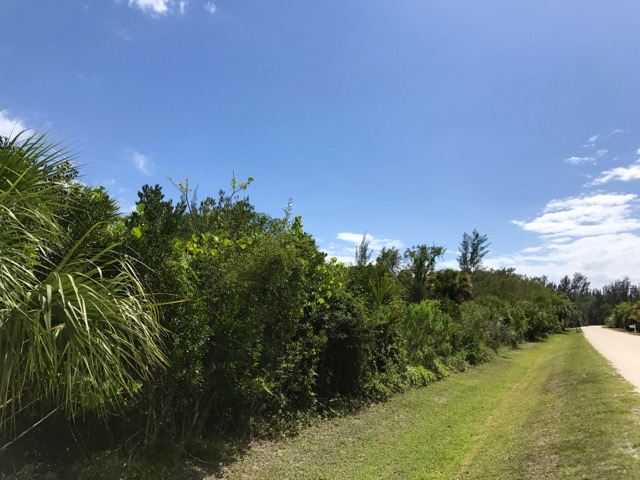 0 Island Inn Road, Sale Price $182,000- Represented Buyer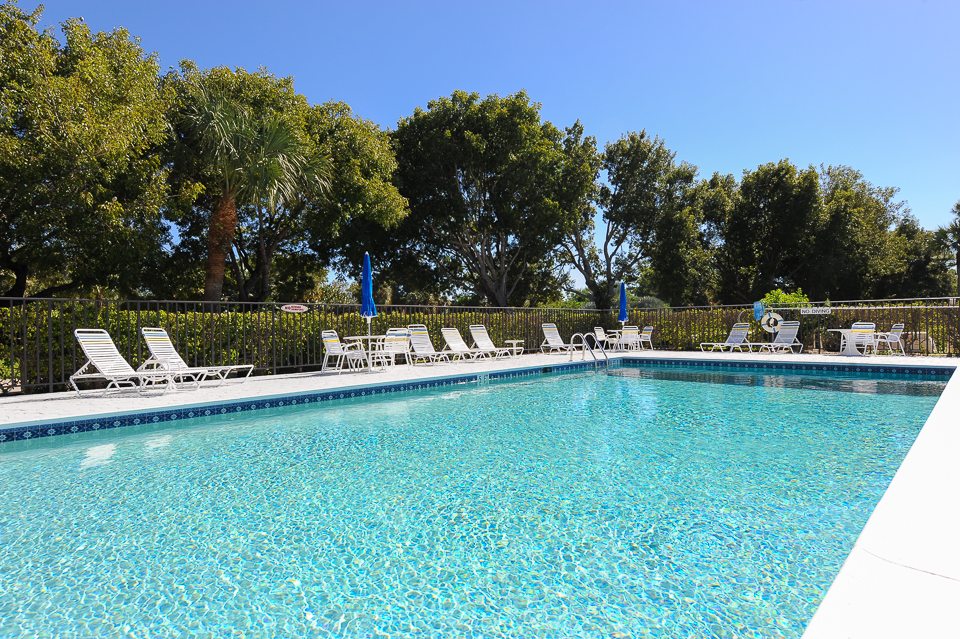 Kelly Greens Veranda 207, Sale Price $230,000- Represented Buyer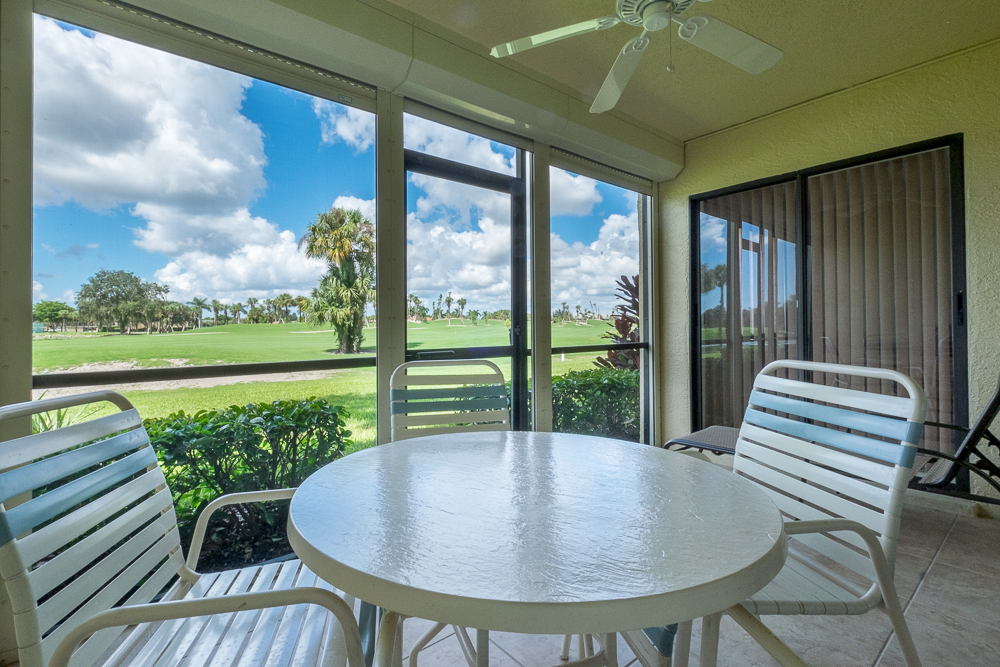 Kelly Greens Manor 2837, Sale Price $140,000- Represented Seller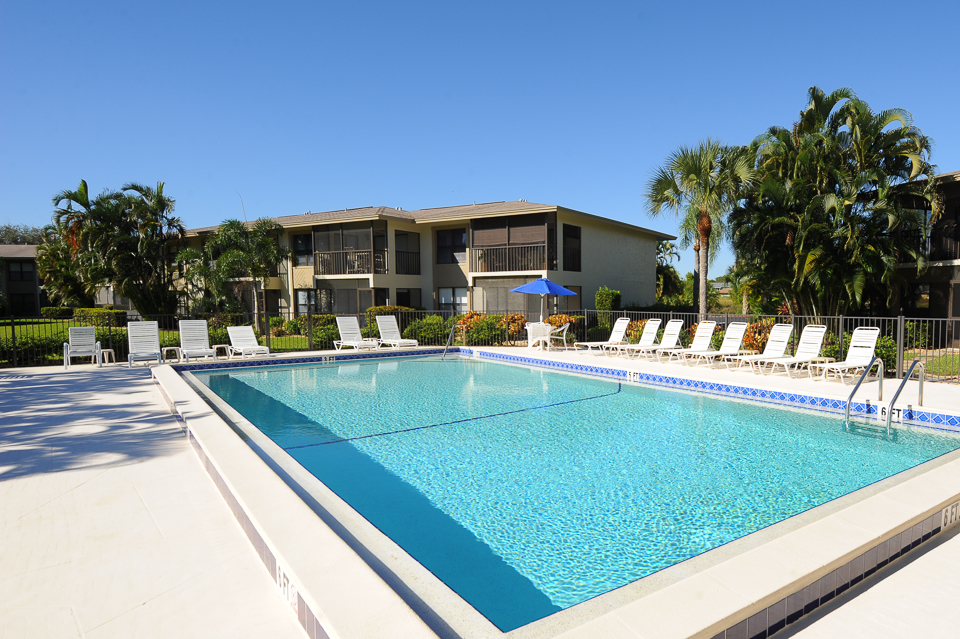 Davis Court 221, Sale Price $146,000- Represented Seller and Buyer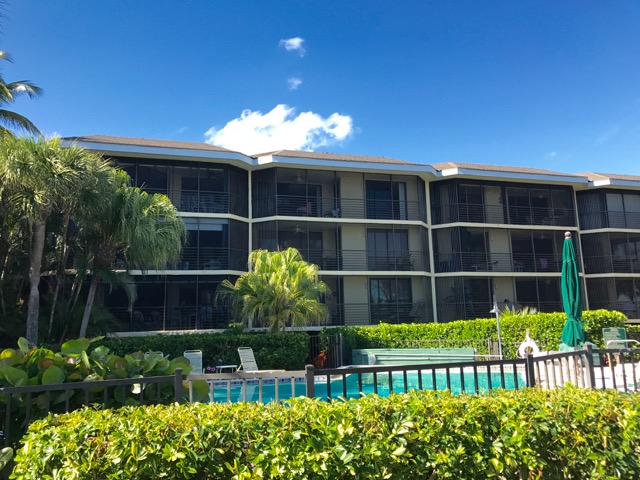 Pine Cove 104, Sale Price $1,270,000- Represented Buyer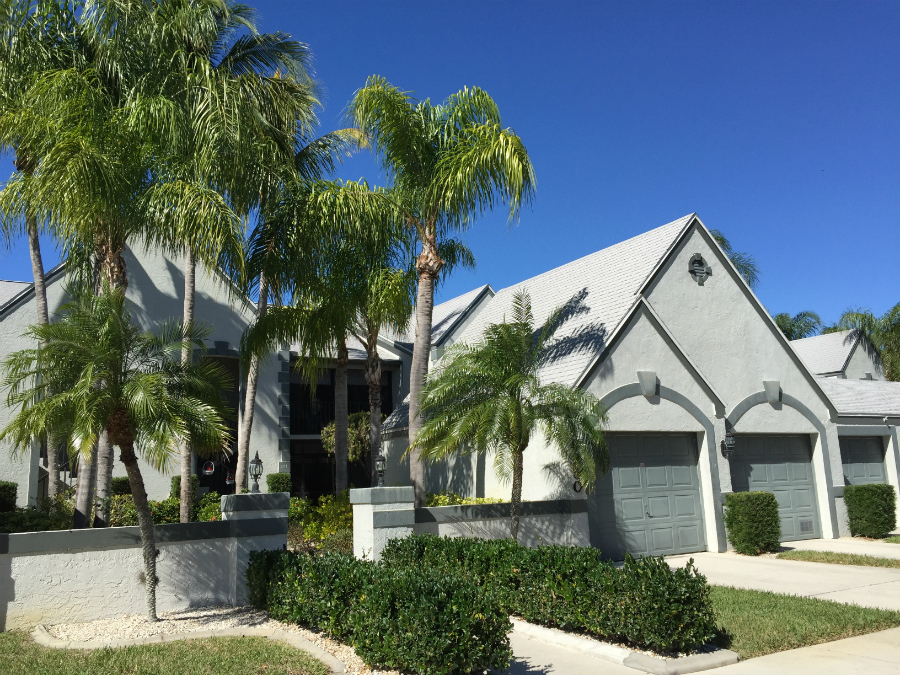 Kelly Greens 286, Sale Price $215,000- Represented Seller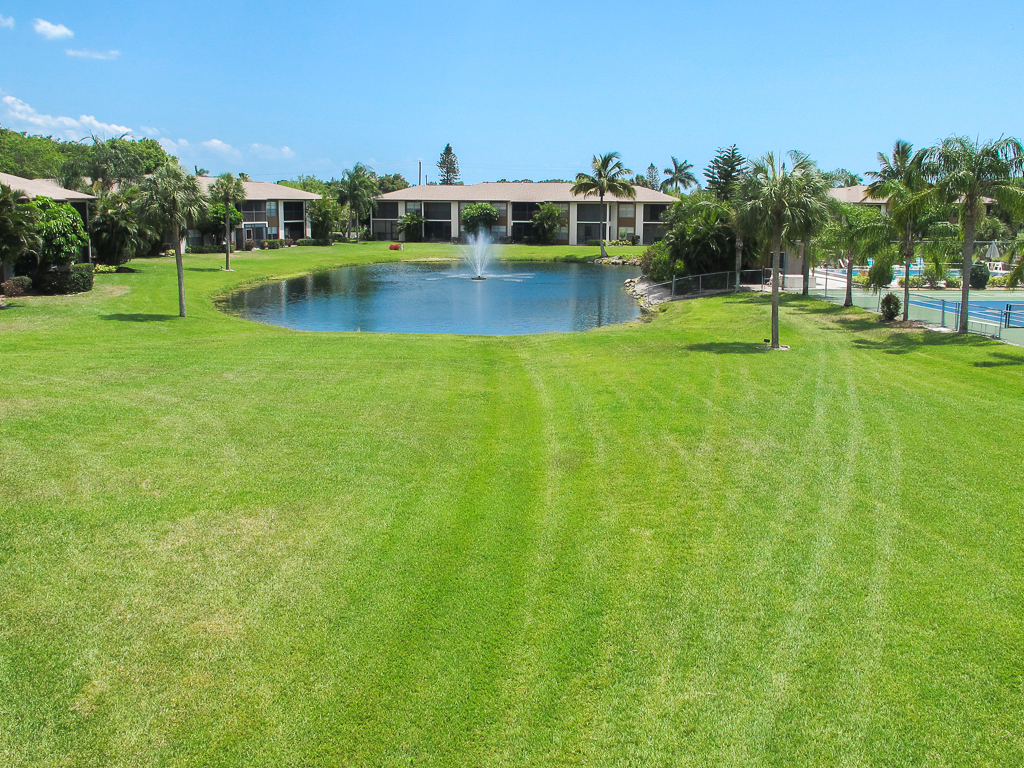 Davis Lake 525, Sale Price $135,000- Represented Seller and Buyer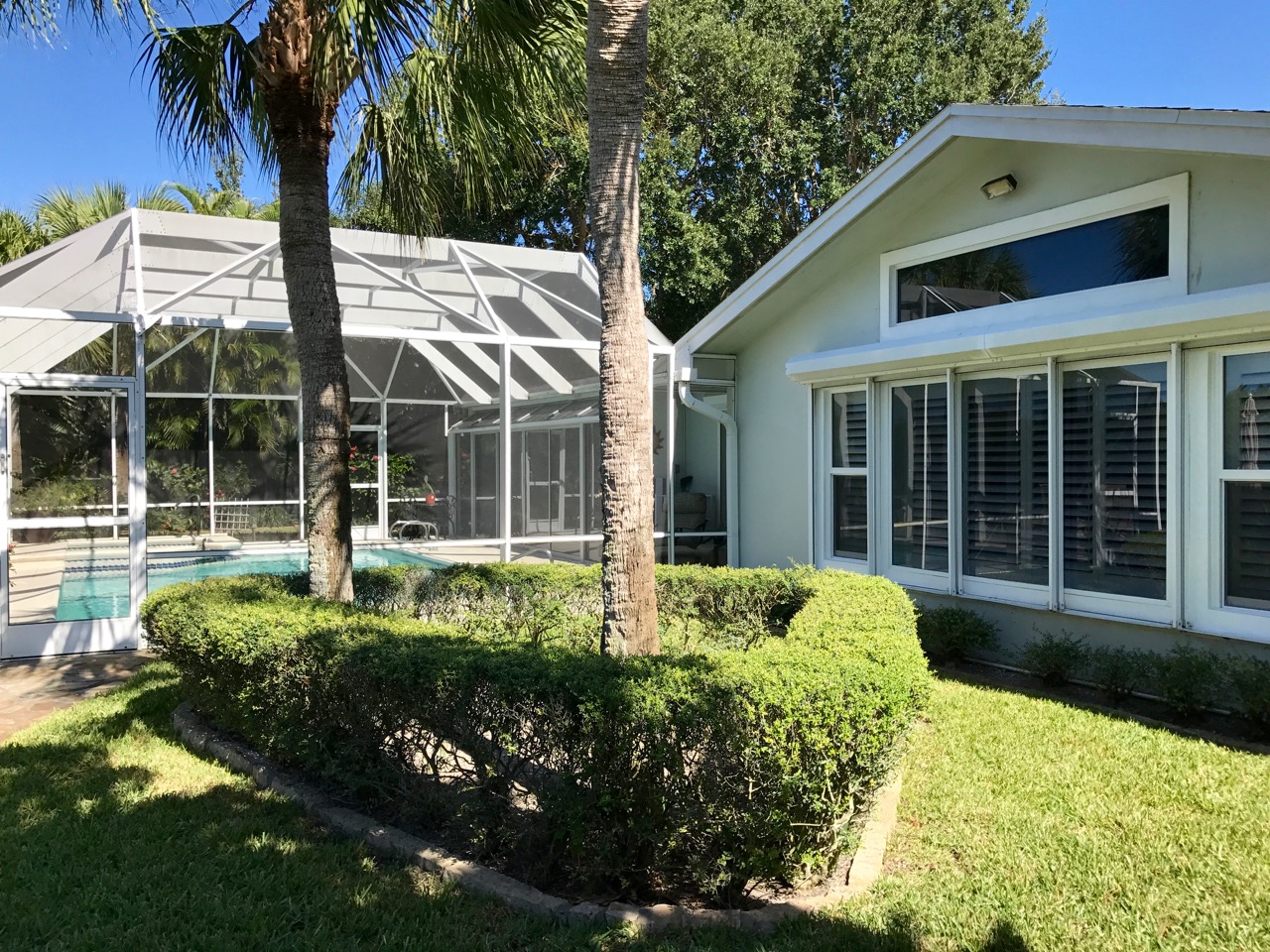 671 Rabbit Road, Sale Price $620,000- Represented Seller and Buyer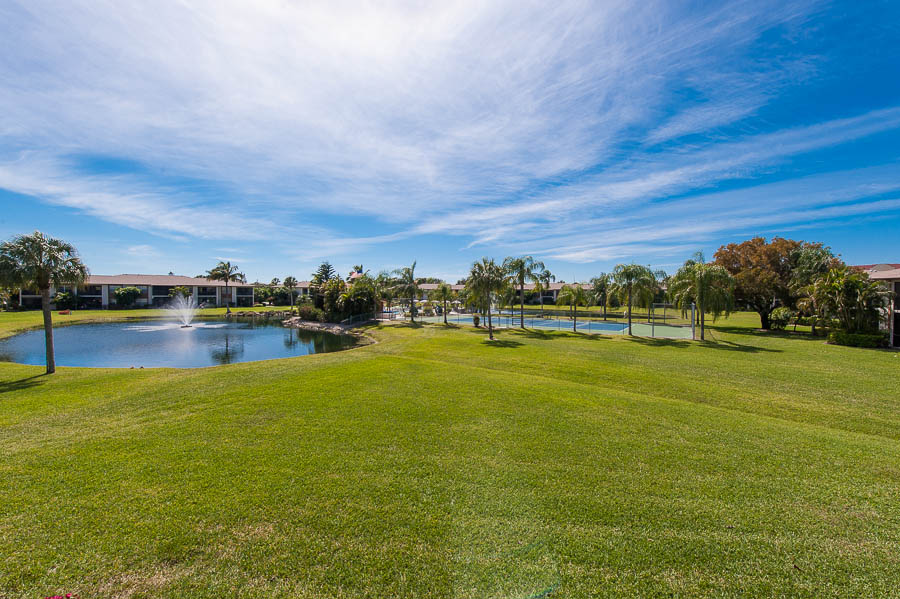 Davis Lake 625, Sale Price $133,000- Represented Seller and Buyer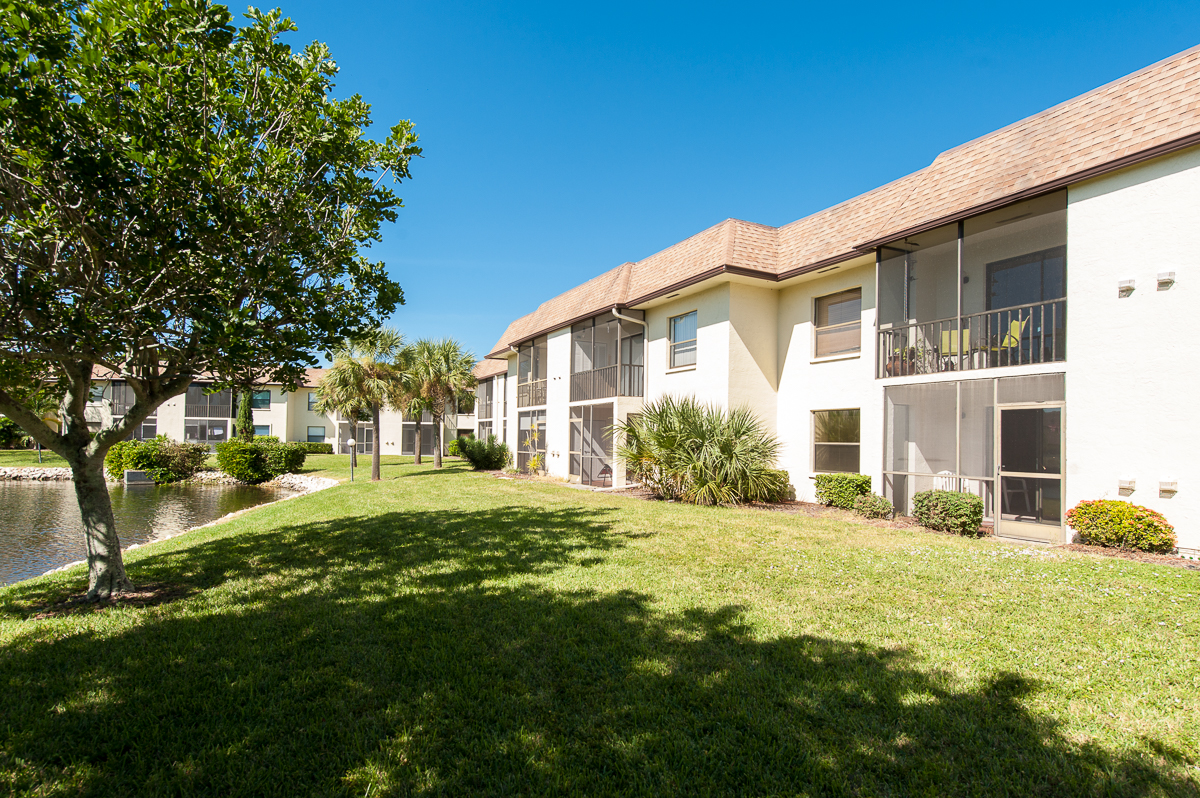 Central Park South 102, Sale Price $109,000- Represented Seller and Buyer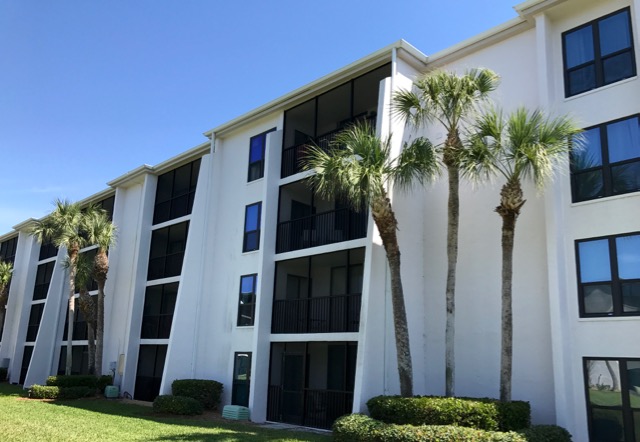 Sundial F103, Sale Price $452,450- Represented Buyer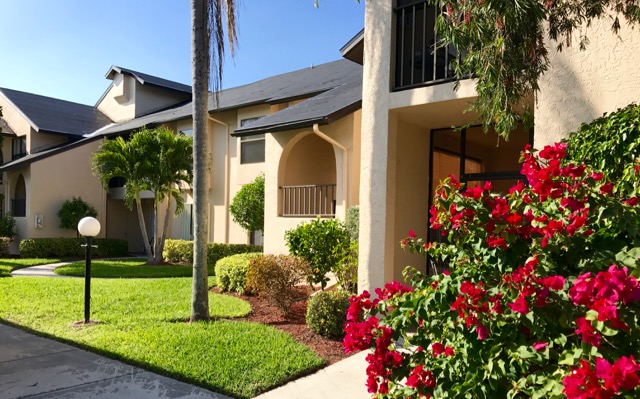 Charter Club Circle 3, Sale Price $110,000- Represented Buyer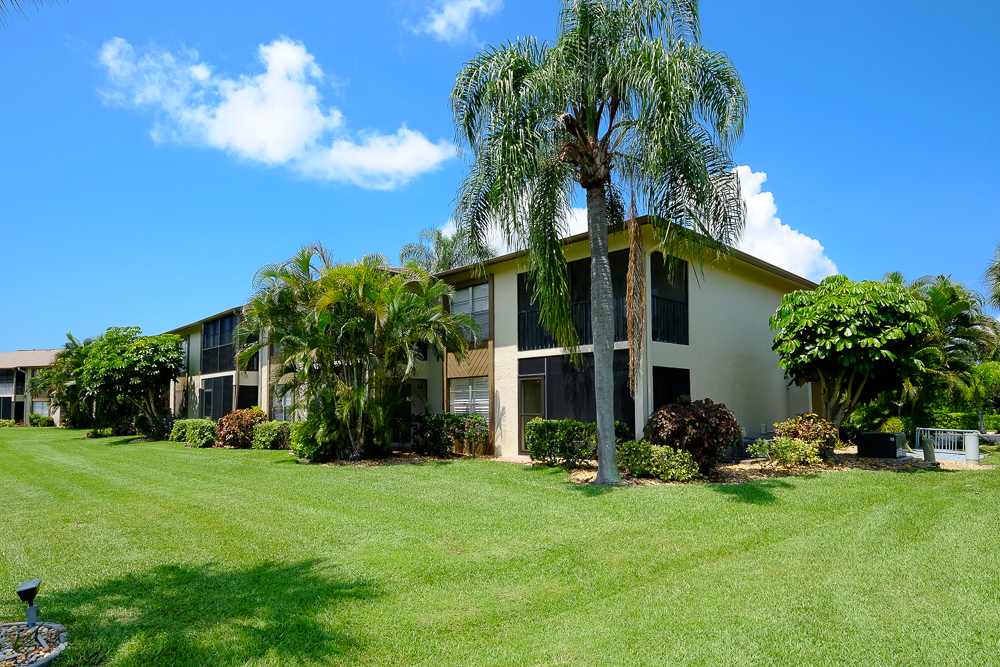 Davis Lake 211, Sale Price $159,000- Represented Seller and Buyer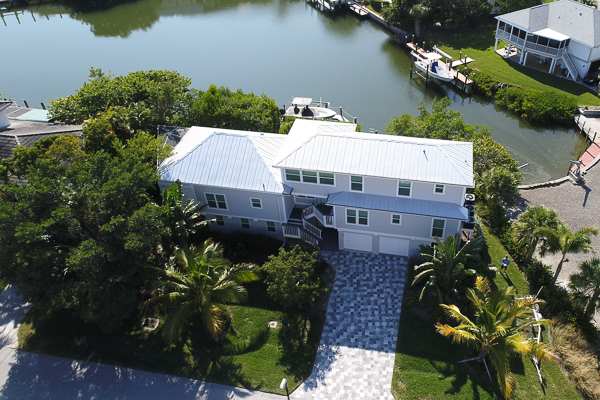 1511 Angel Drive, Sale Price $1,250,000- Represented Seller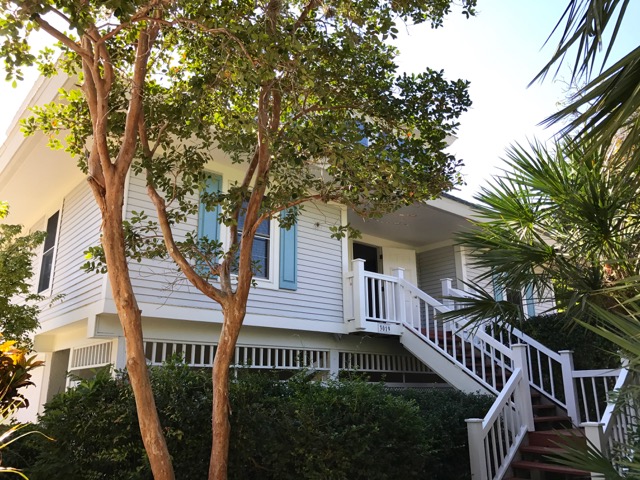 3019 Poinciana Circle, Sale Price $890,000- Represented Buyer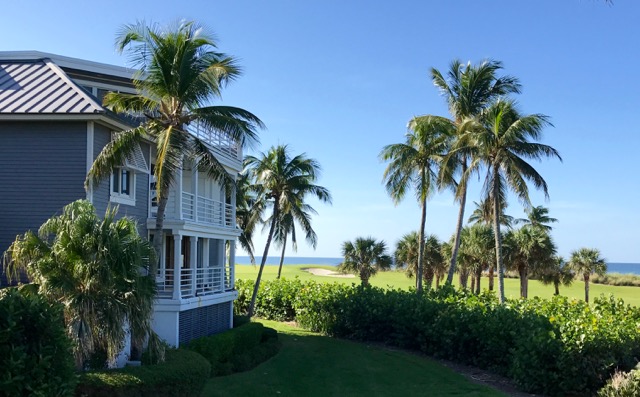 Land's End Village 1639, Sale Price $1,350,000- Represented Buyer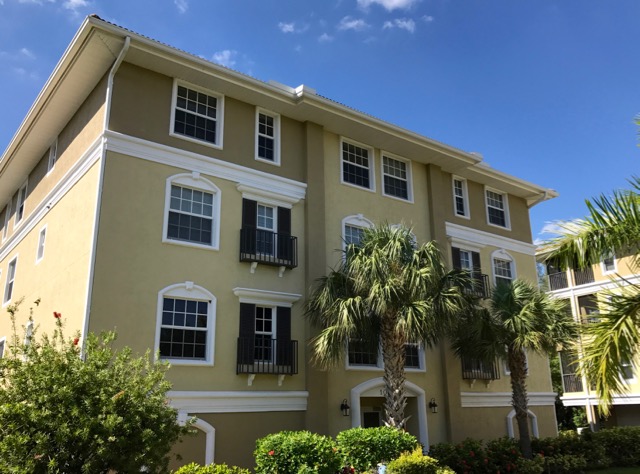 Fisherman's Cove 302, Sale Price $192,250- Represented Buyer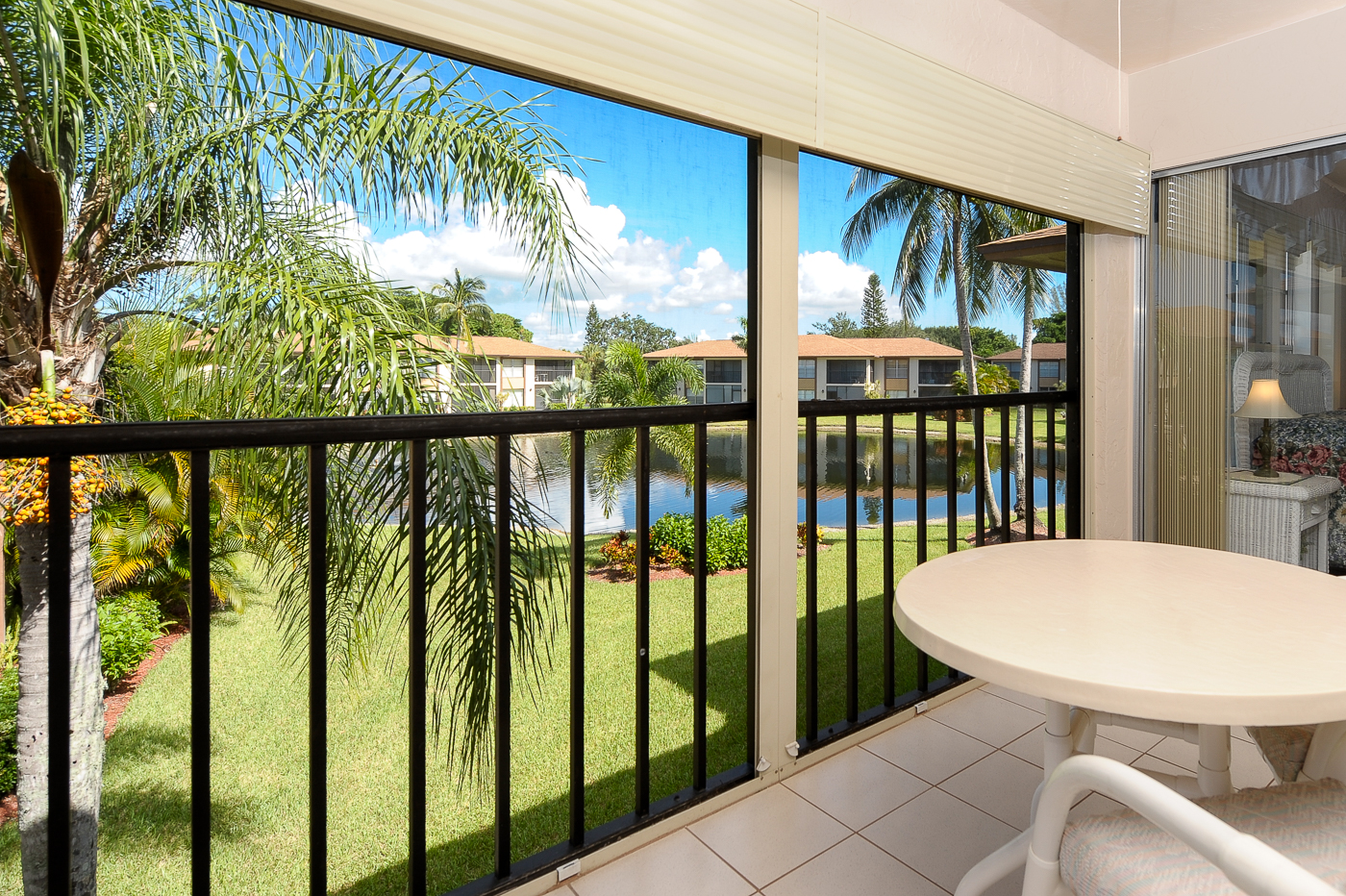 Davis Woods 723, Sale Price $125,000- Represented Seller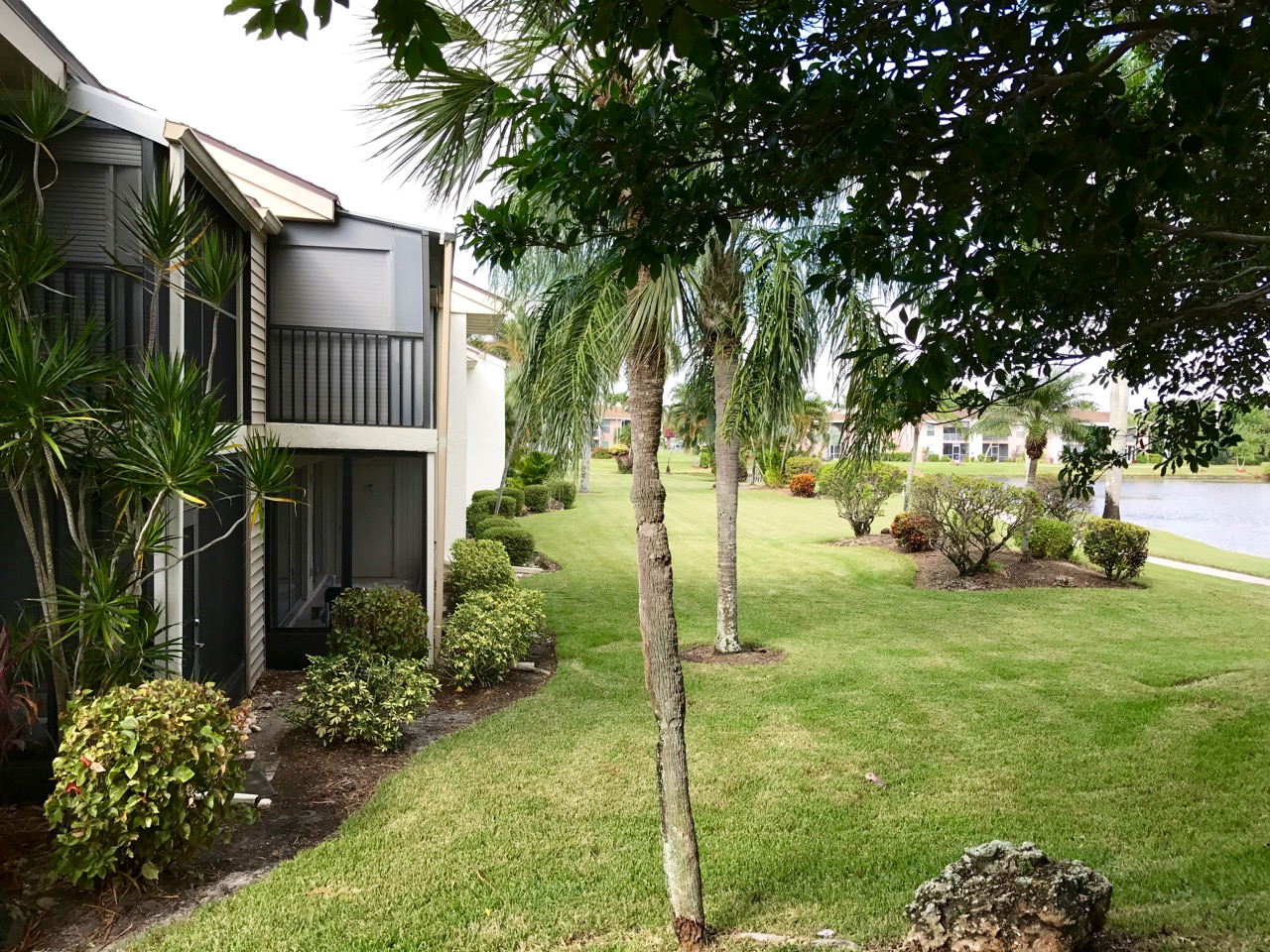 Cardinal Cove A3, Sale Price $126,000- Represented Buyer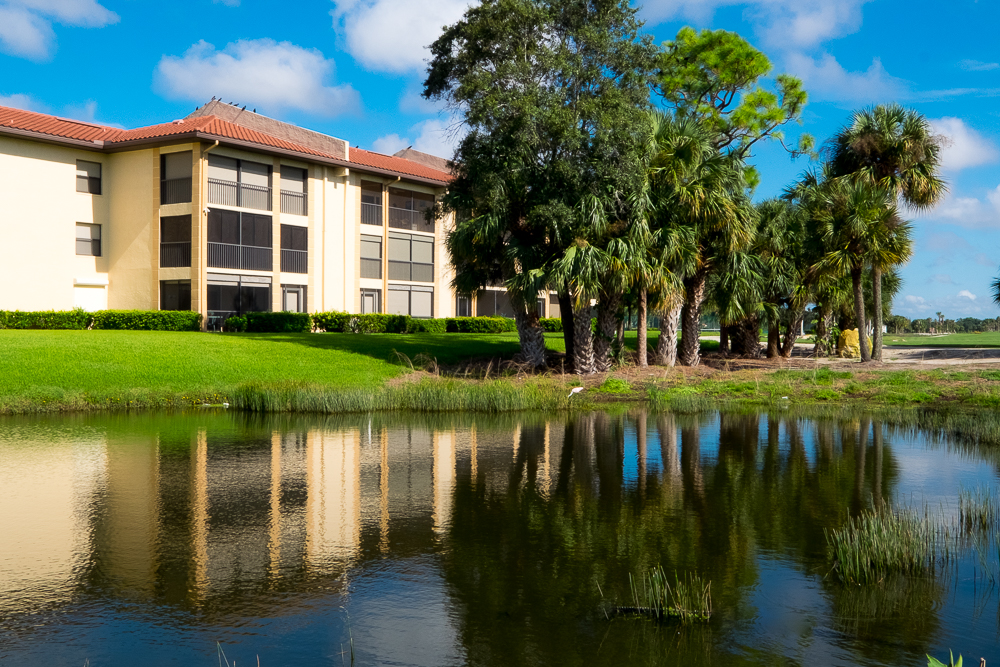 12170 Kelly Sands Way #726, Sale Price $125,000- Represented Seller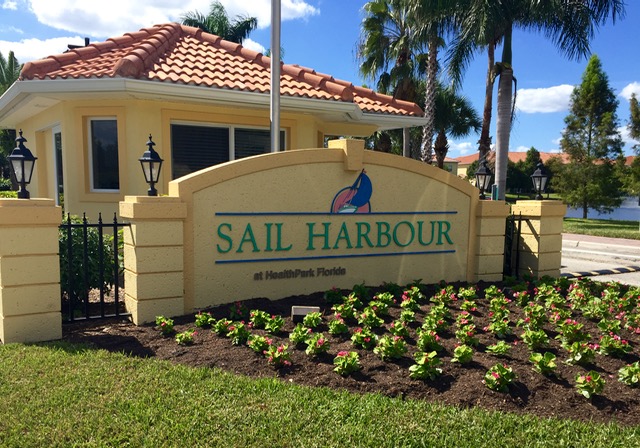 9813 Quinta Artesa Way 104, Sale Price $153,000- Represented Buyer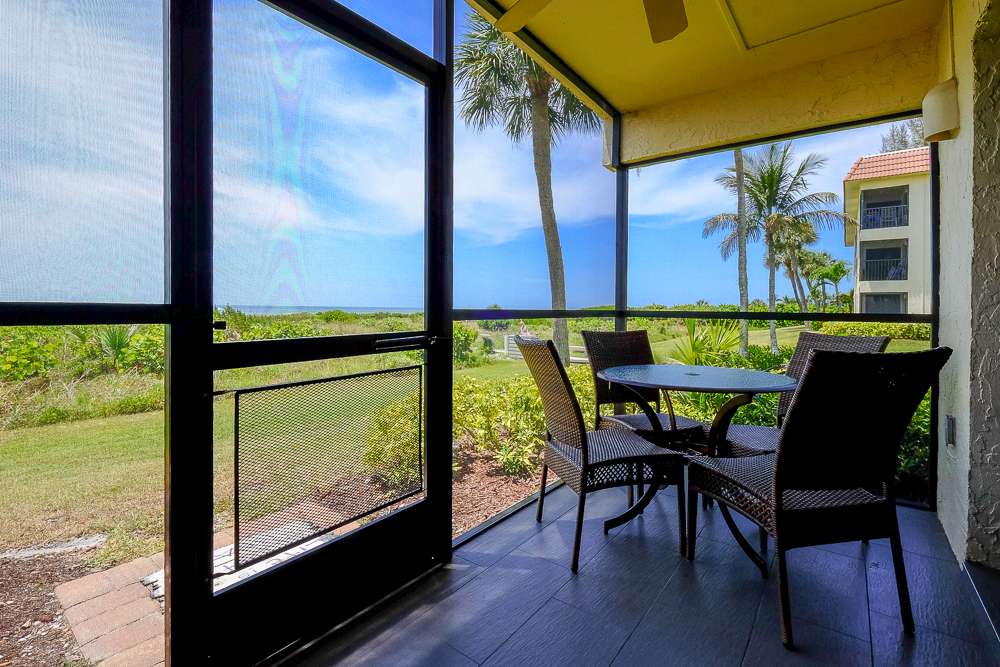 Sandalfoot 5A1, Sale Price $752,500- Represented Seller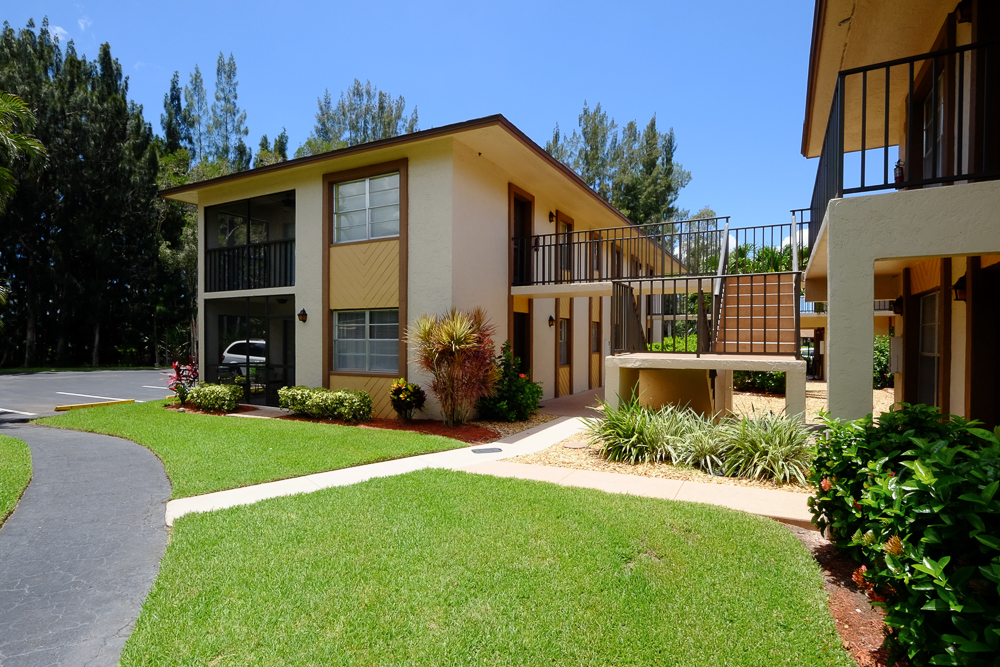 Davis Woods 712, Sale Price $90,000- Represented Seller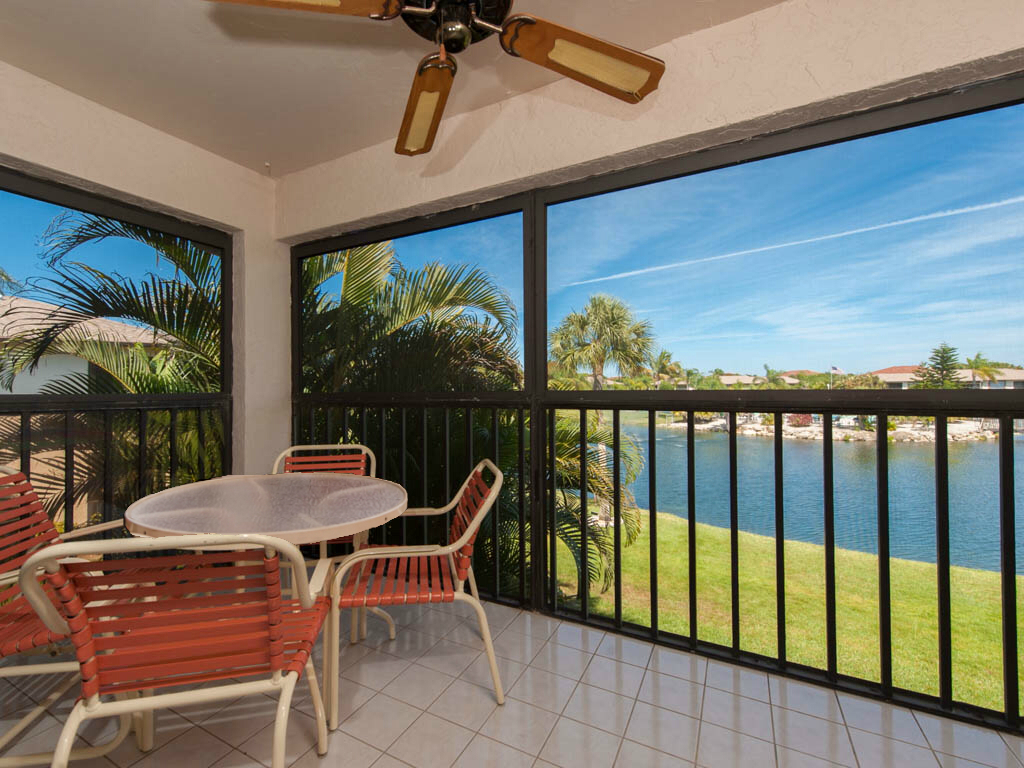 Davis Lake 122, Sale Price $126,500- Represented Buyer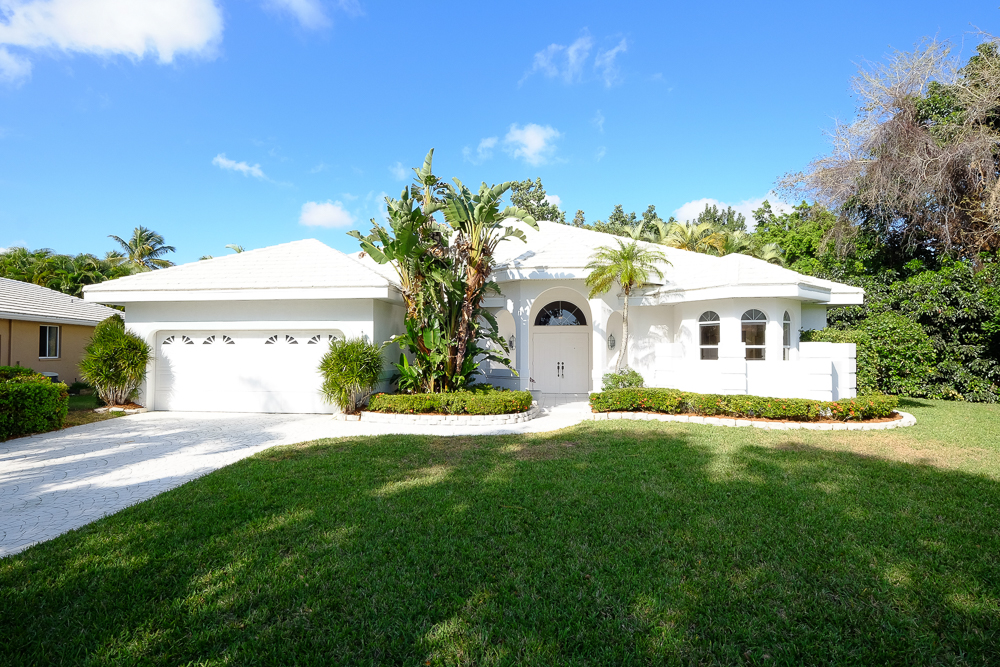 9694 Galley Court, Sale Price $375,000- Represented Seller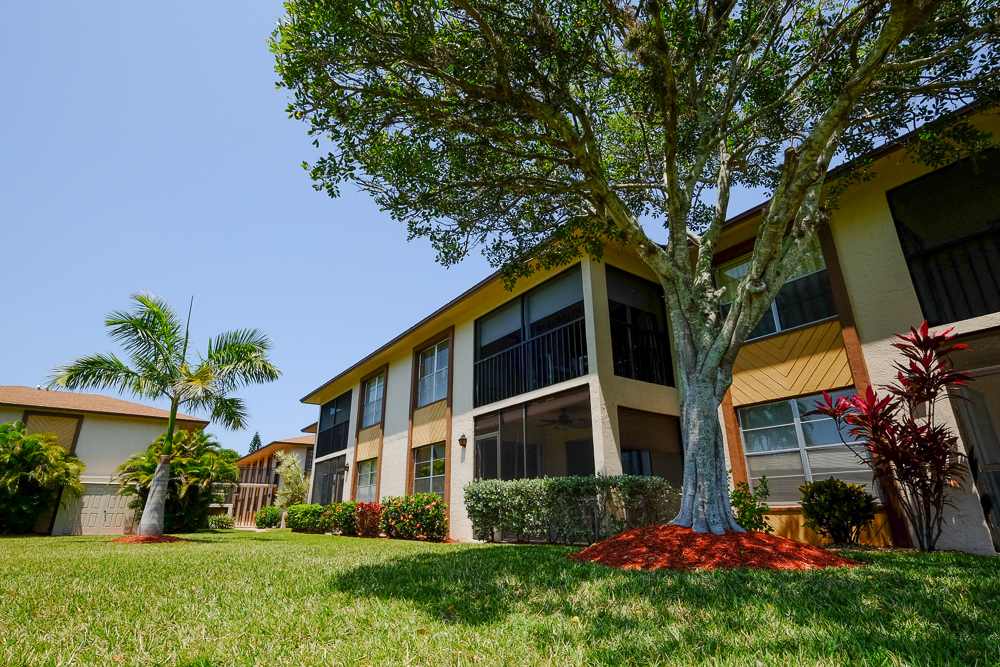 Davis Woods 514, Sale Price $114,000- Represented Seller and Buyer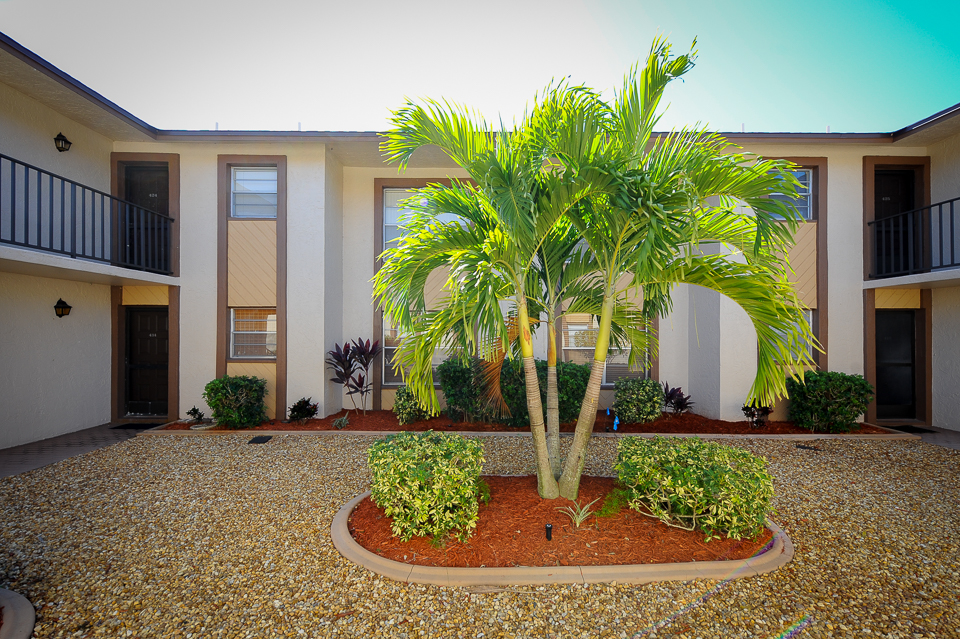 Davis Woods 421, Sale Price $85,000- Represented Seller
Dinkins Lake Road, Vacant Land, Sale Price $215,000- Represented Buyer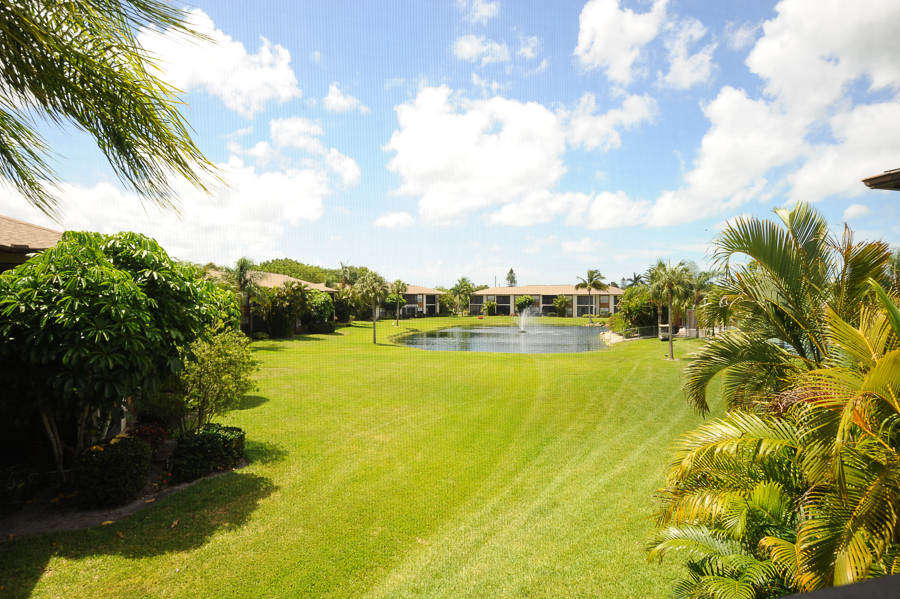 Davis Lake 511, Sale Price $125,000- Represented Buyer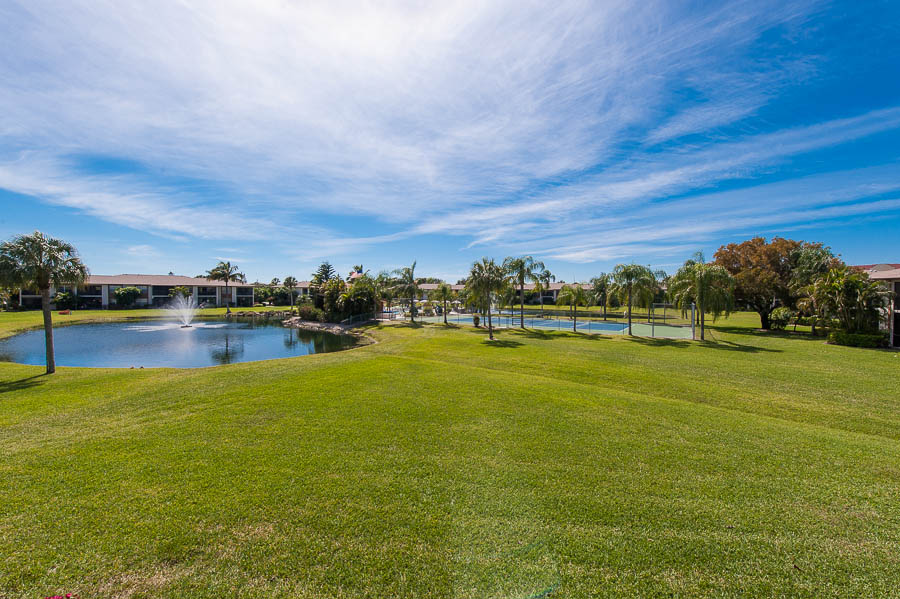 Davis Lake 622, Sale Price $125,000- Represented Buyer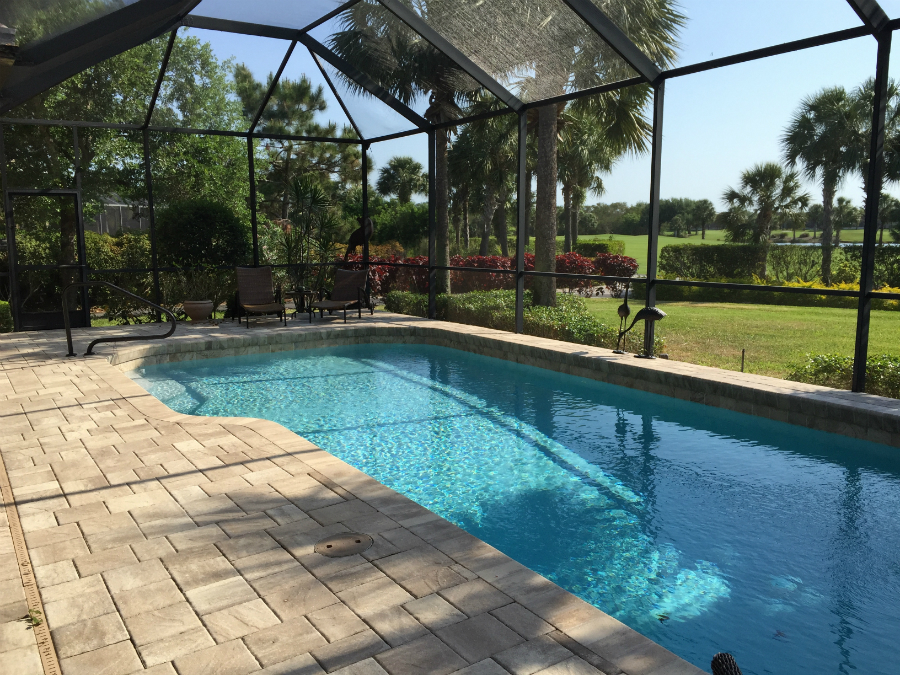 16645 Crownsbury Way, Sale Price $630,000- Represented Buyer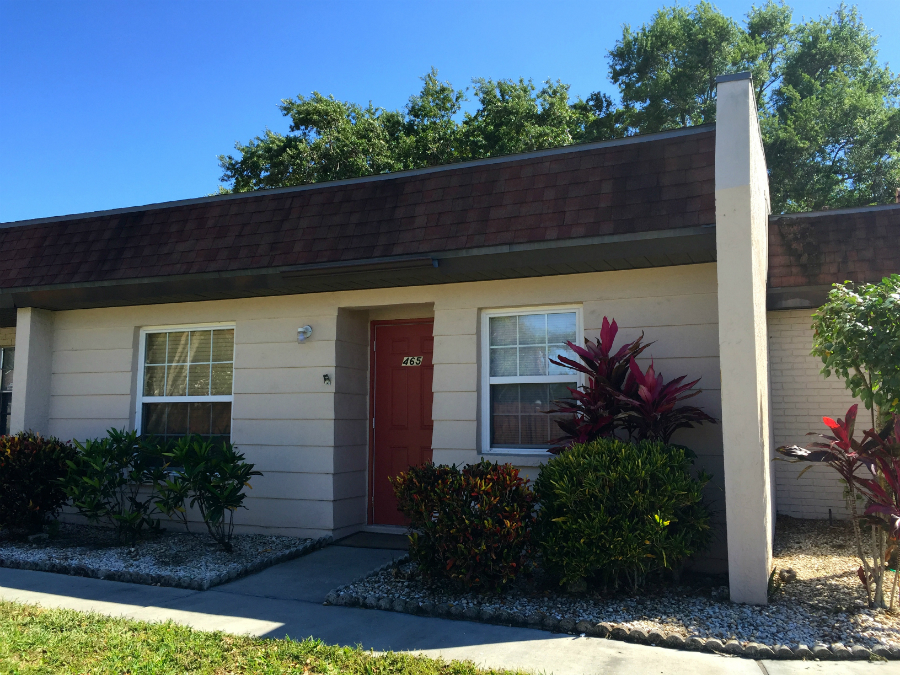 South Pointe Villas #465, Sale Price $90,000- Represented Buyer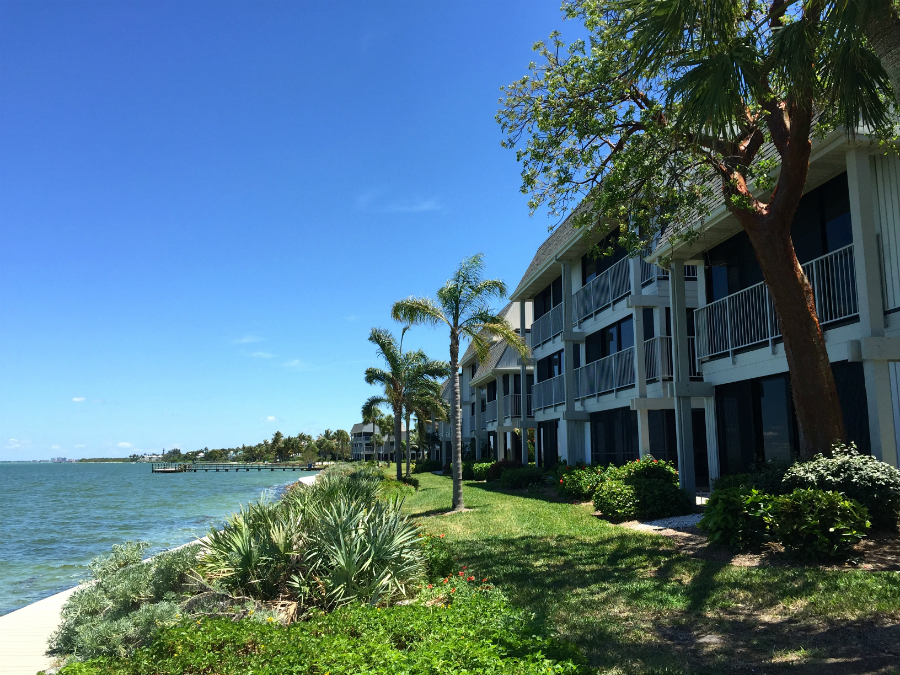 Mariner Pointe 951, Sale Price $410,000- Represented Buyer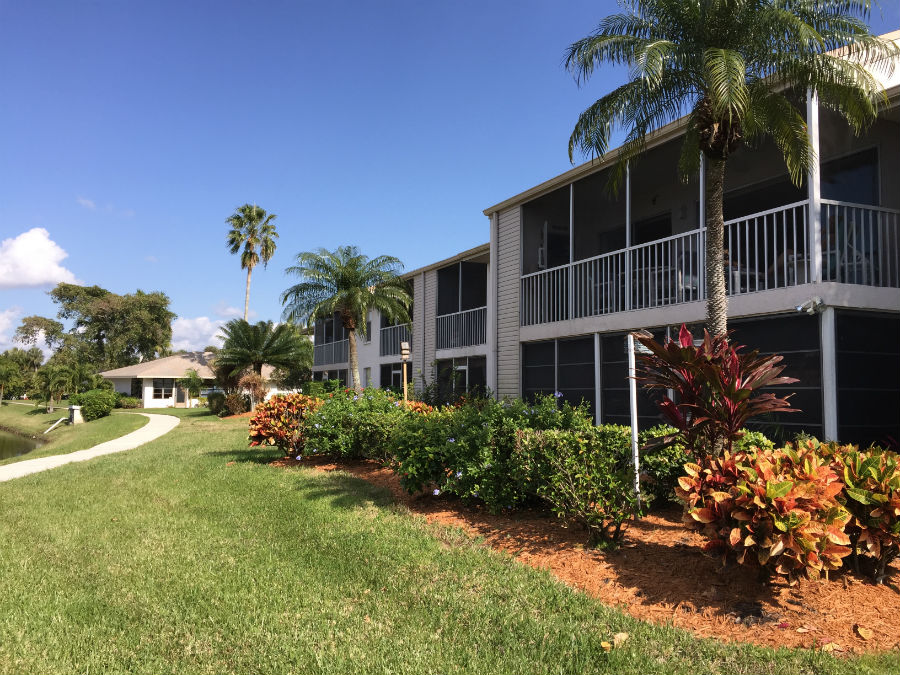 Flamingo Village Homes II, Unit 5, Sale Price $115,000- Represented Seller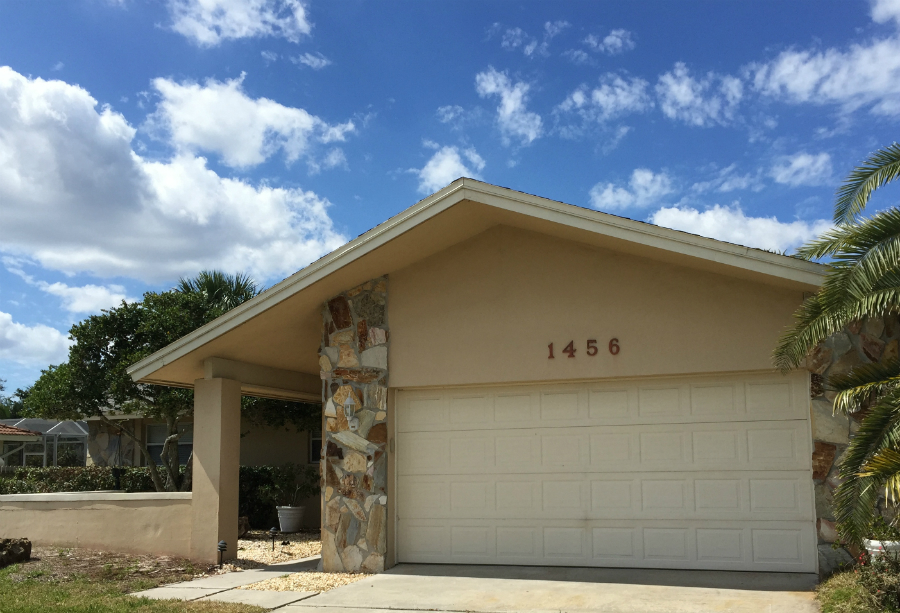 1456 Whiskey Creek Drive, Sale Price $249,787- Represented Buyer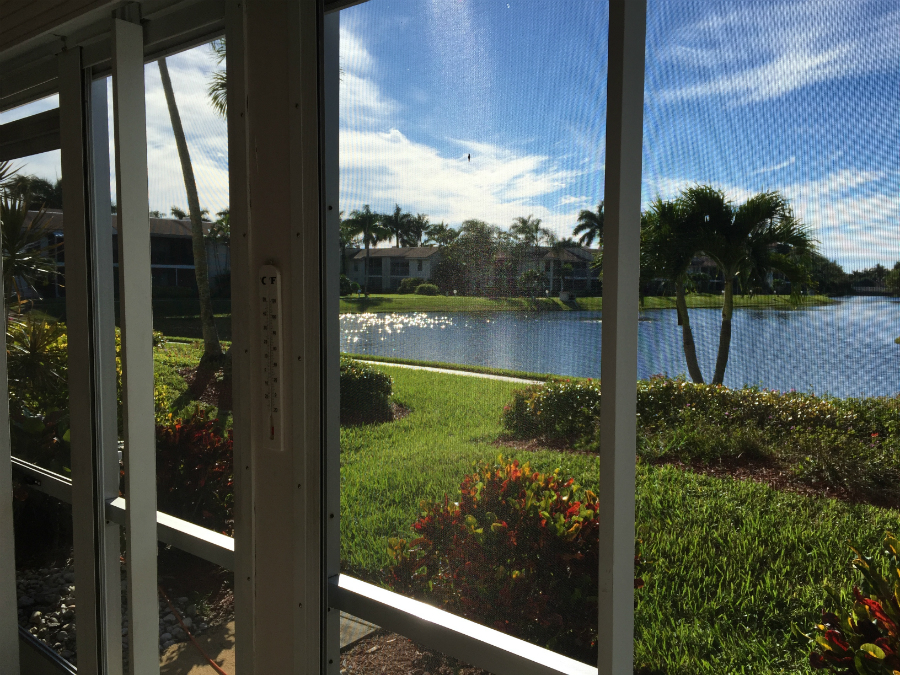 Quail Run 13B, Sale Price $145,000- Represented Seller and Buyer
Sundial B206, Sale Price $546,000- Represented Buyer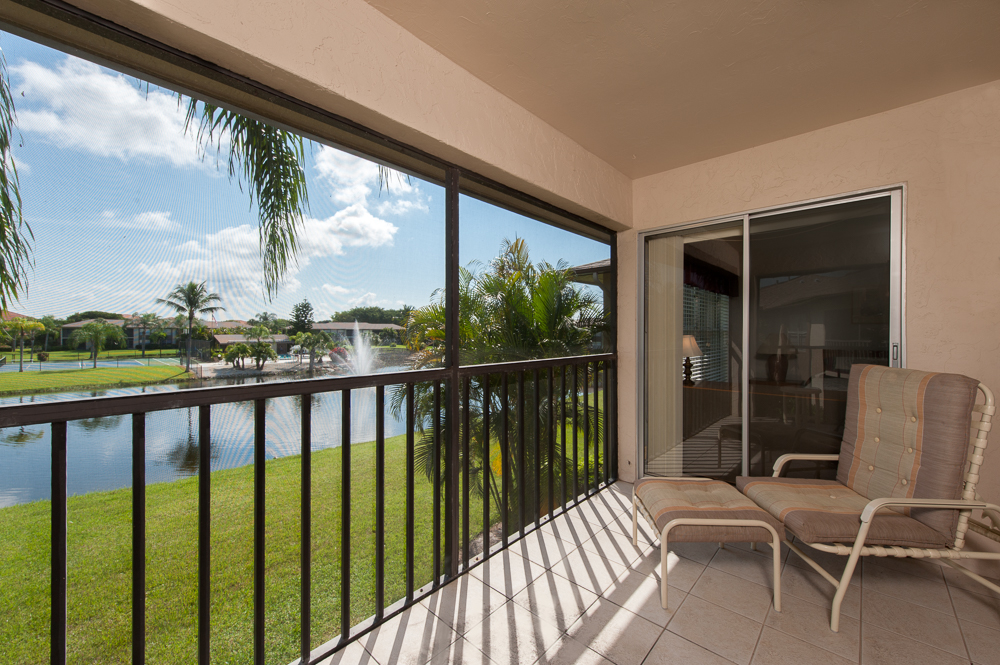 Davis Lake 221, Sale Price $124,000- Represented Seller and Buyer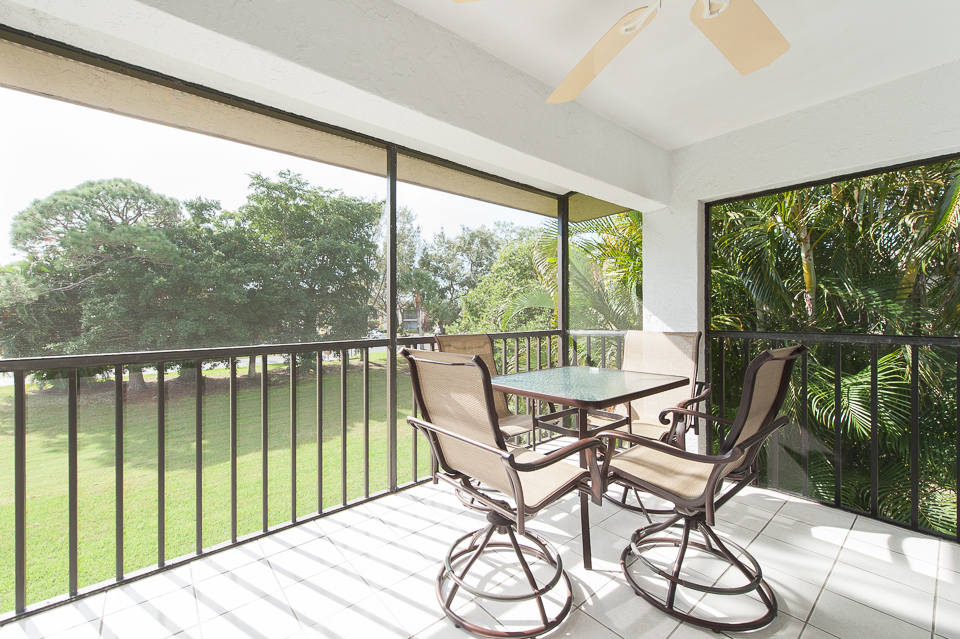 Davis Court 225, Sale Price $121,350- Represented Seller and Buyer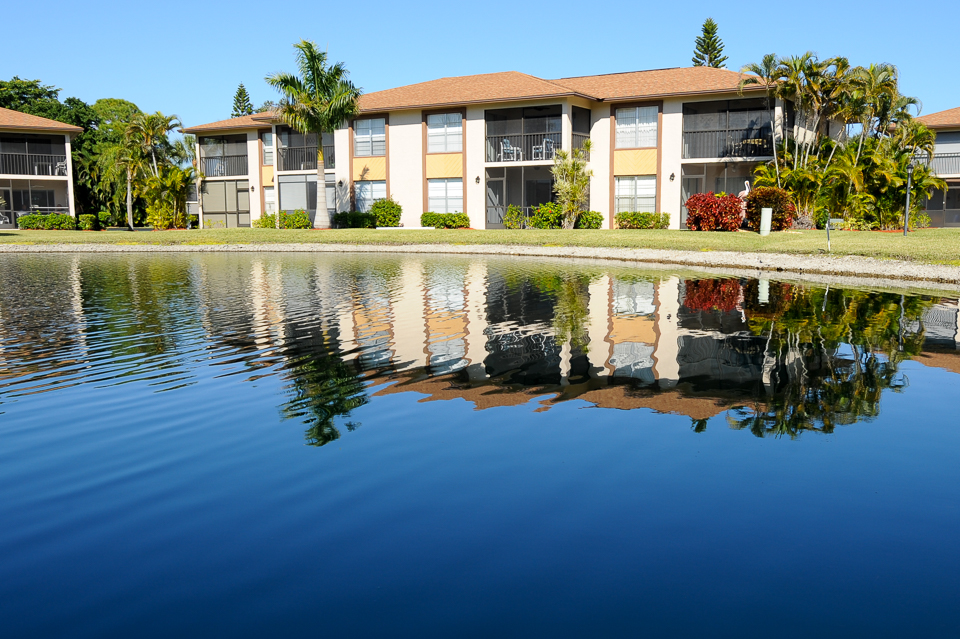 Davis Woods 414, Sale Price $110,000- Represented Seller and Buyer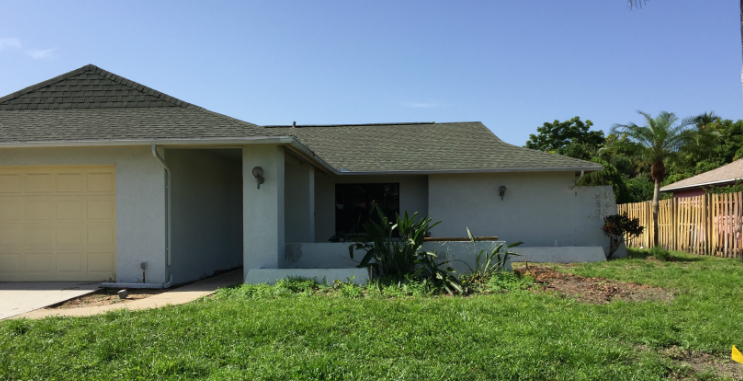 1573 Sautern, Sale Price $185,000- Represented Buyer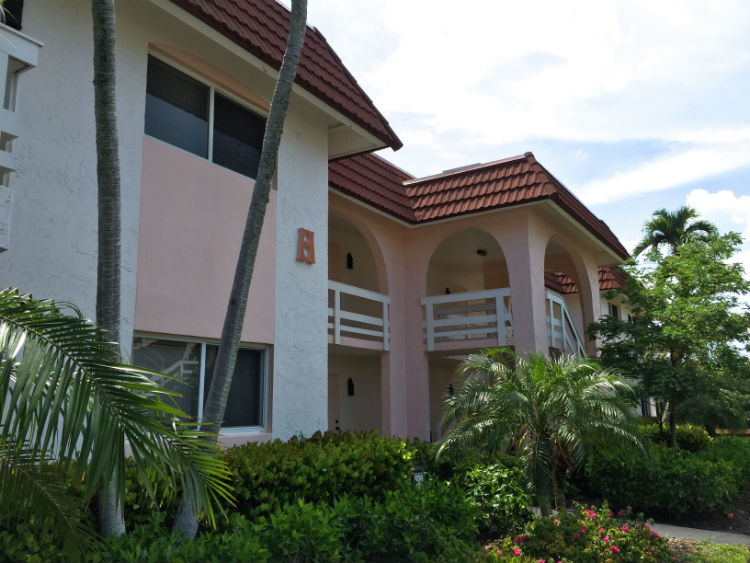 Spanish Cay A7, Sale Price $230,000- Represented Buyer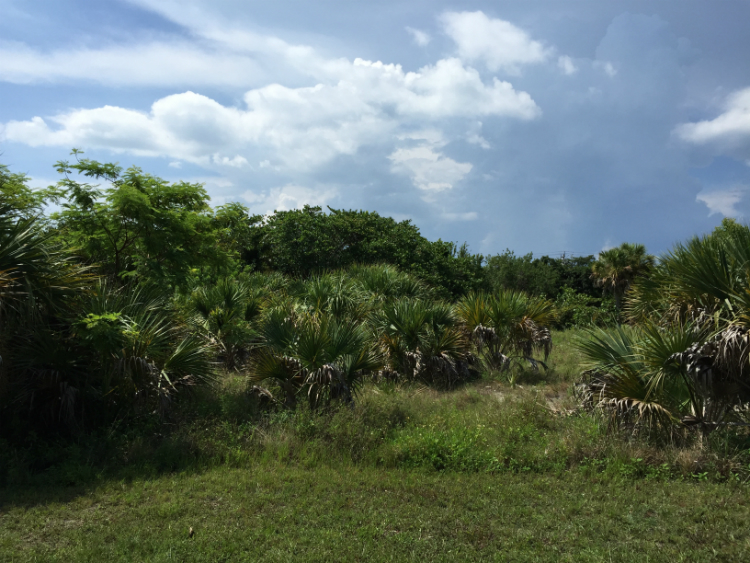 1336 Eagle Run, Sale Price $250,000- Represented Buyer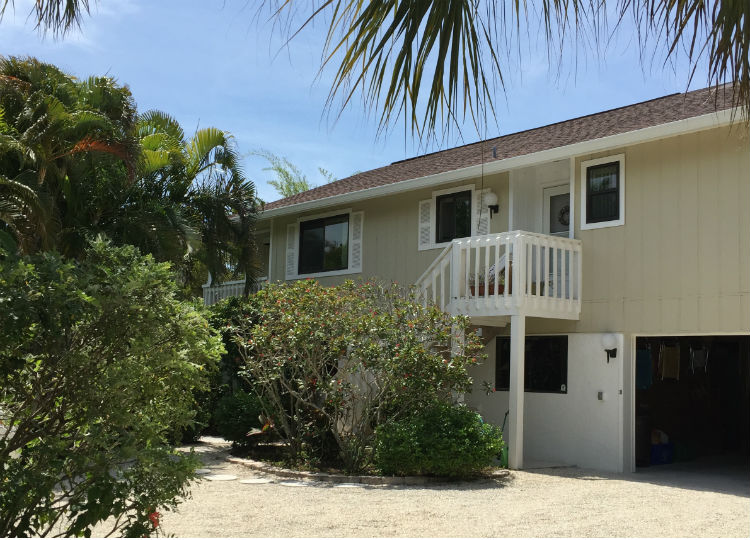 238 Southwinds Drive, Sale Price $570,000- Represented Buyer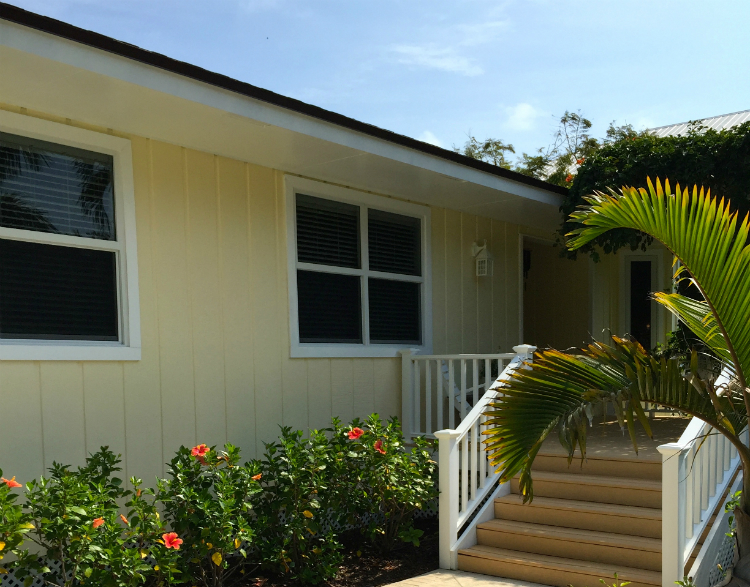 4458 Water's Edge, Sale Price $814,000- Represented Buyer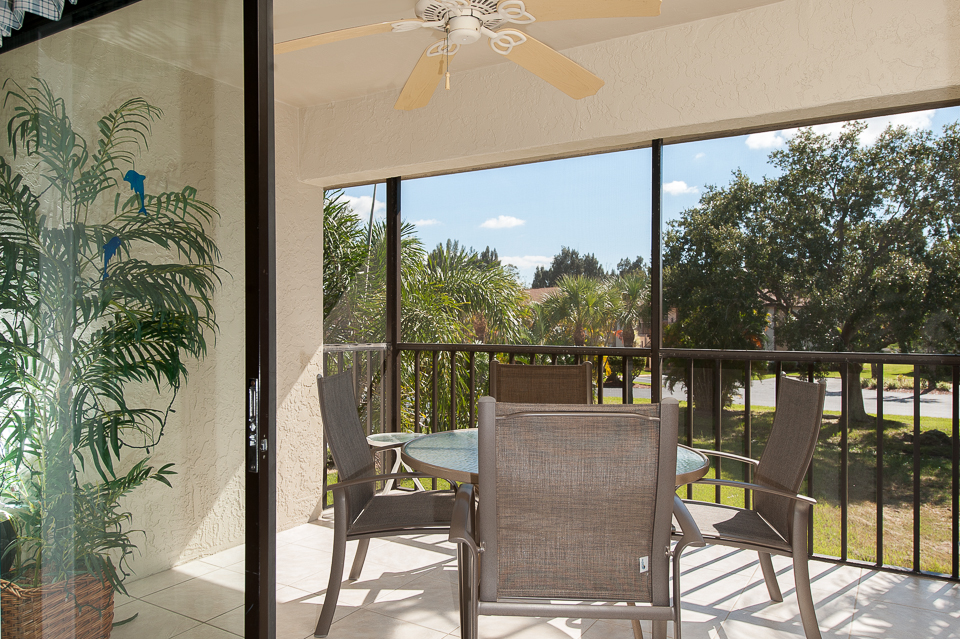 Davis Court #223, Sale Price $115,000, Represented Seller and Buyer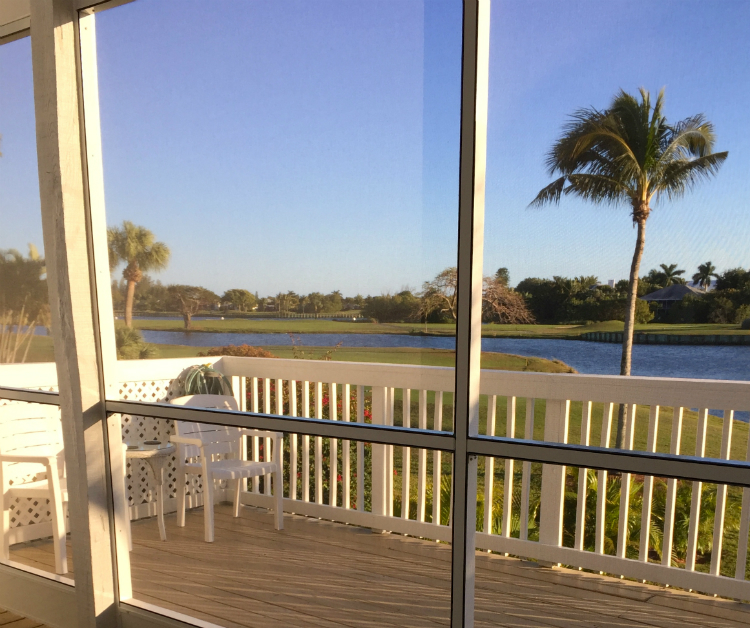 1613 Sand Castle, Sale Price $455,000- Represented Buyer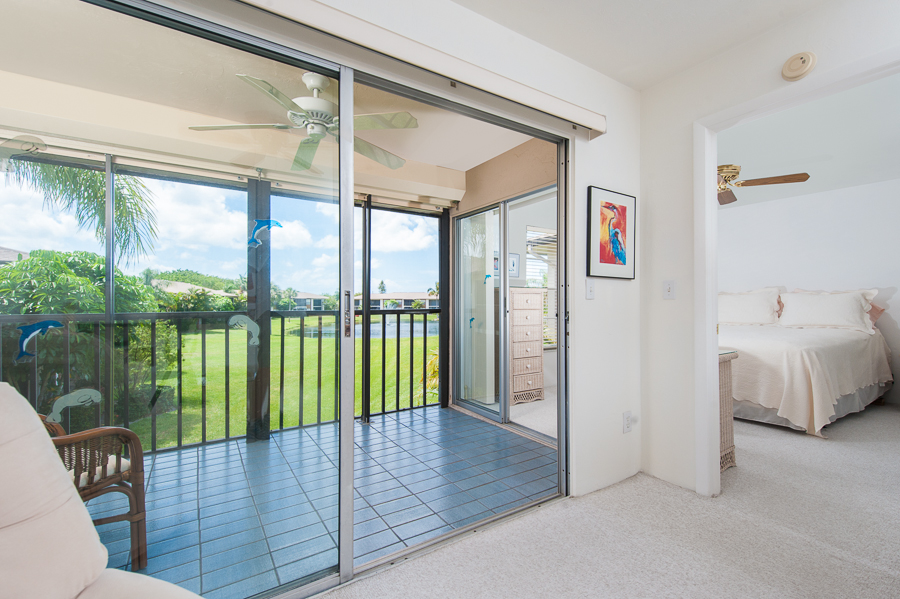 Davis Lake #521, Sale Price $121,000- Represented Seller and Buyer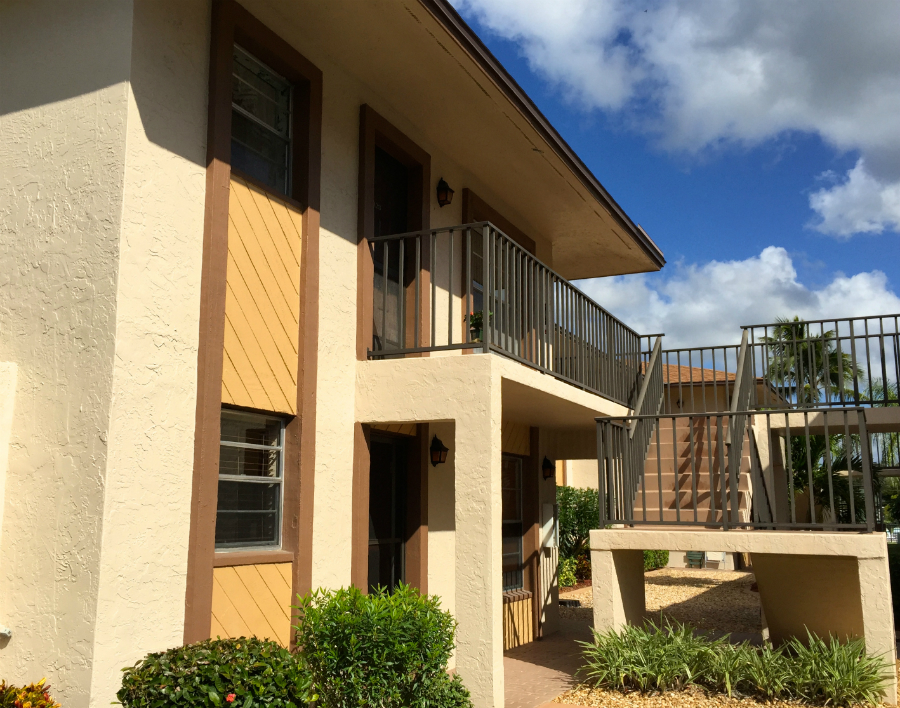 Davis Woods #813, Sale Price $126,000- Represented Buyer

Casa Bella #202, Sale Price $105,000- Represented Buyer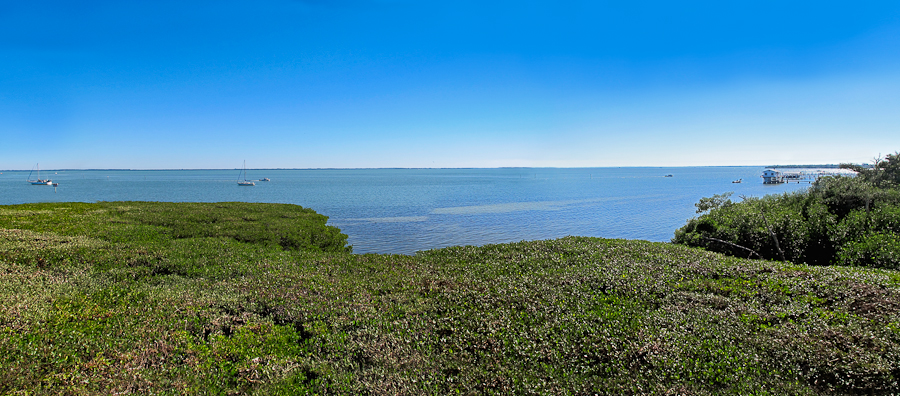 South Seas Bayside Villa #5230, Sale Price $280,500- Represented Seller and Buyer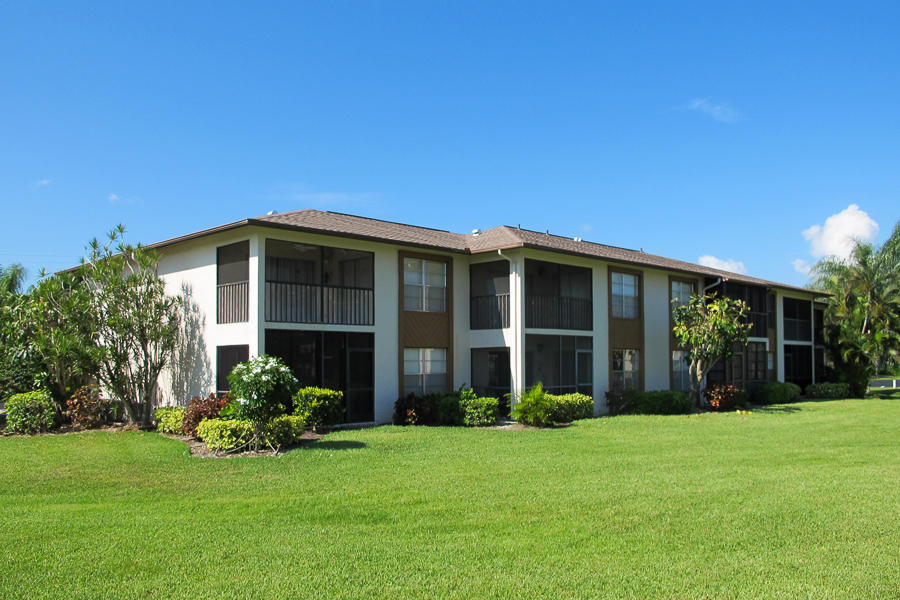 Davis Lake #1014, Sale Price $118,000- Represented Seller and Buyer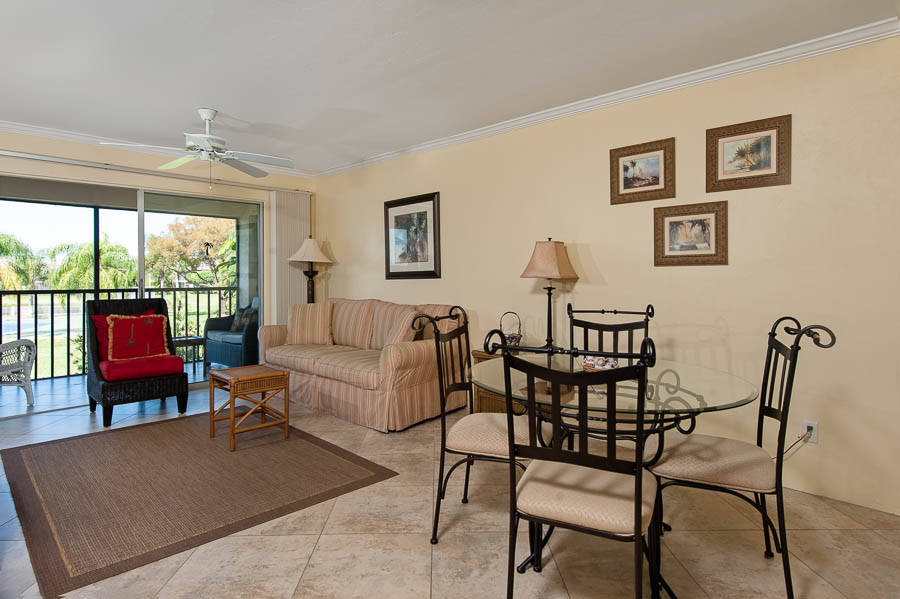 Davis Lake #624, Sale Price $120,000, Represented Seller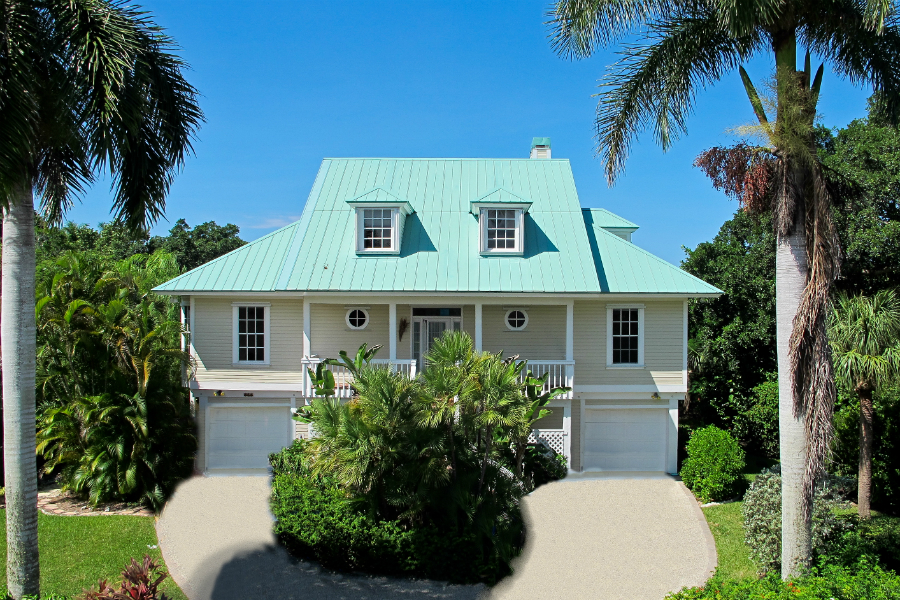 475 Sea Oats, Sale Price $715,000, Represented Buyer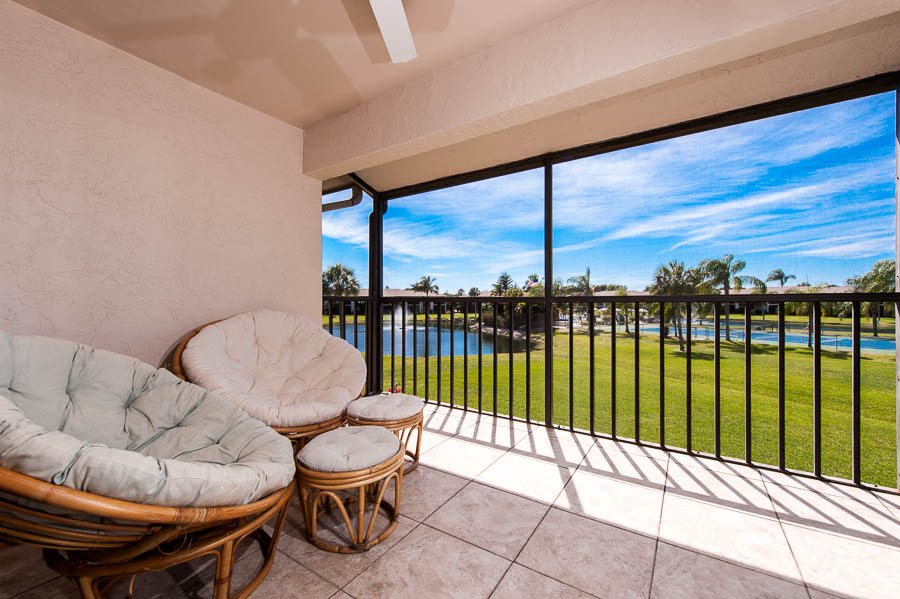 Davis Lake #623, Sale Price $121,500, Represented Seller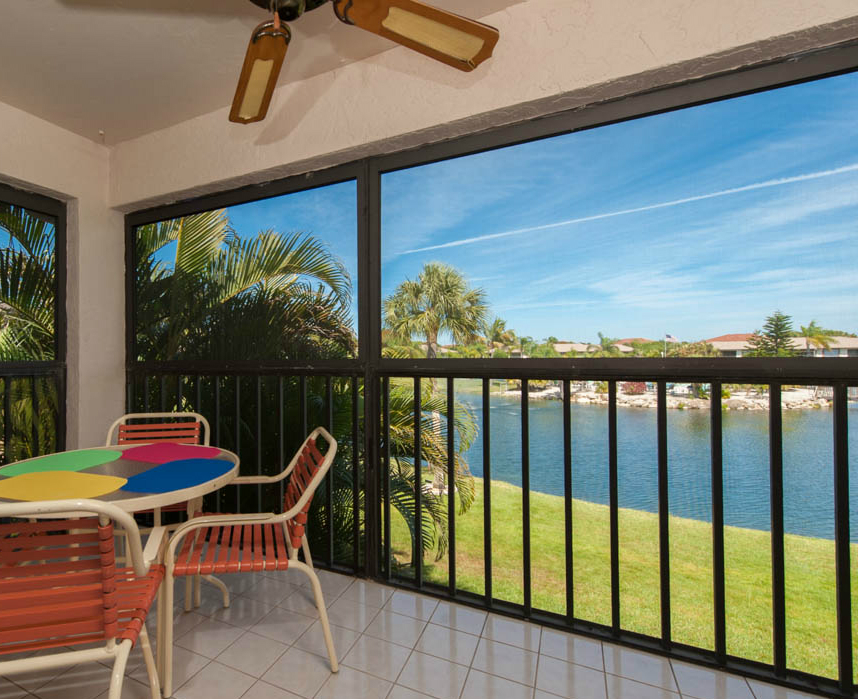 Davis Lake #122, Sale Price $117,500, Represented Seller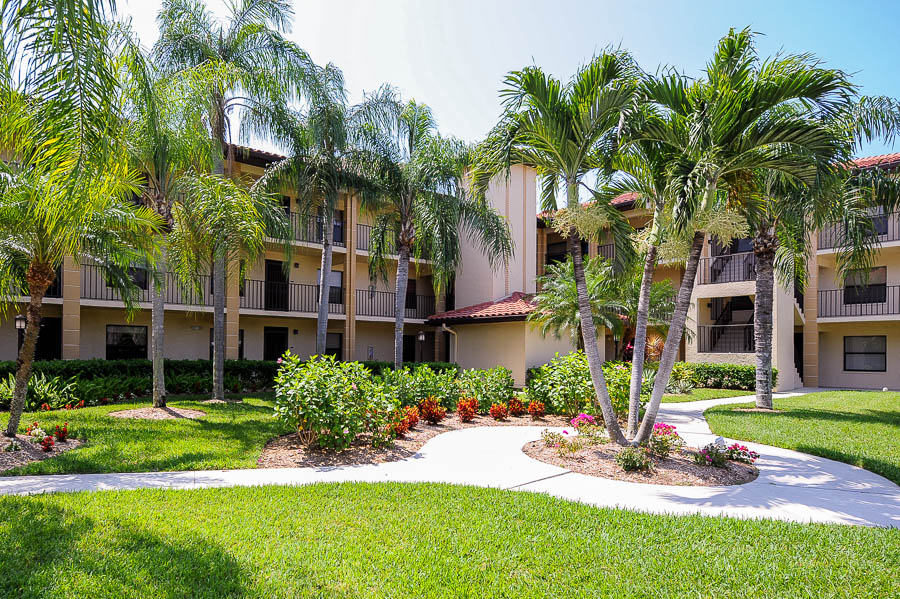 Kelly Greens #609, Sale Price $133,000, Represented Seller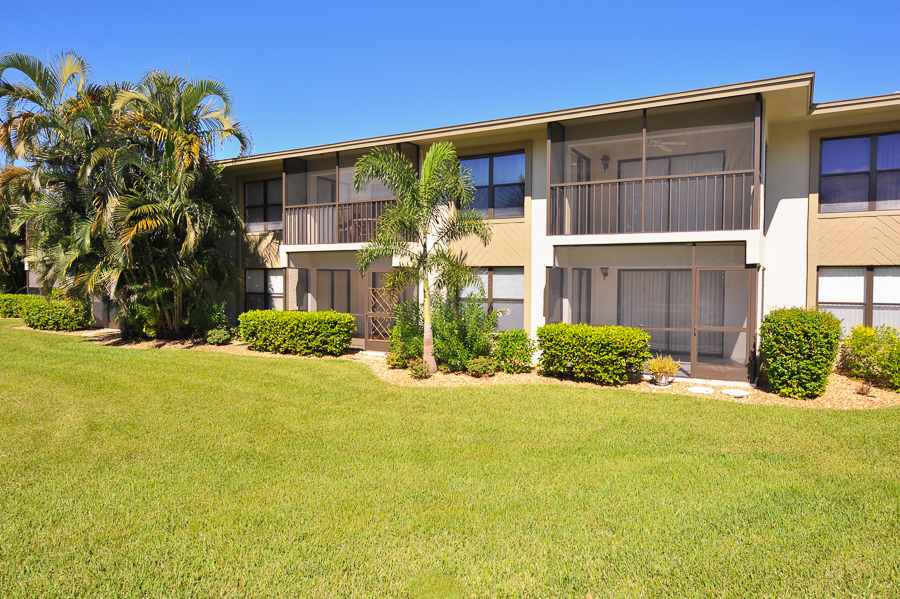 Davis Court #222, Sale Price $112,500, Represented Seller and Buyer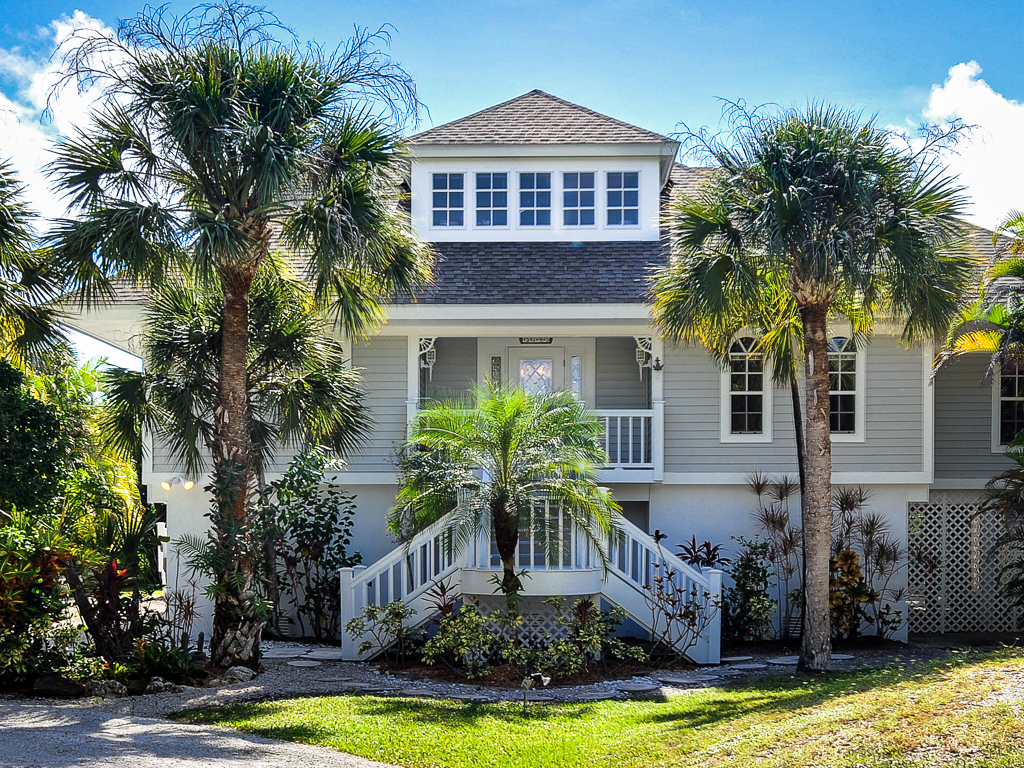 5795 Sanibel Captiva Road, Sale Price $990,000, Represented Seller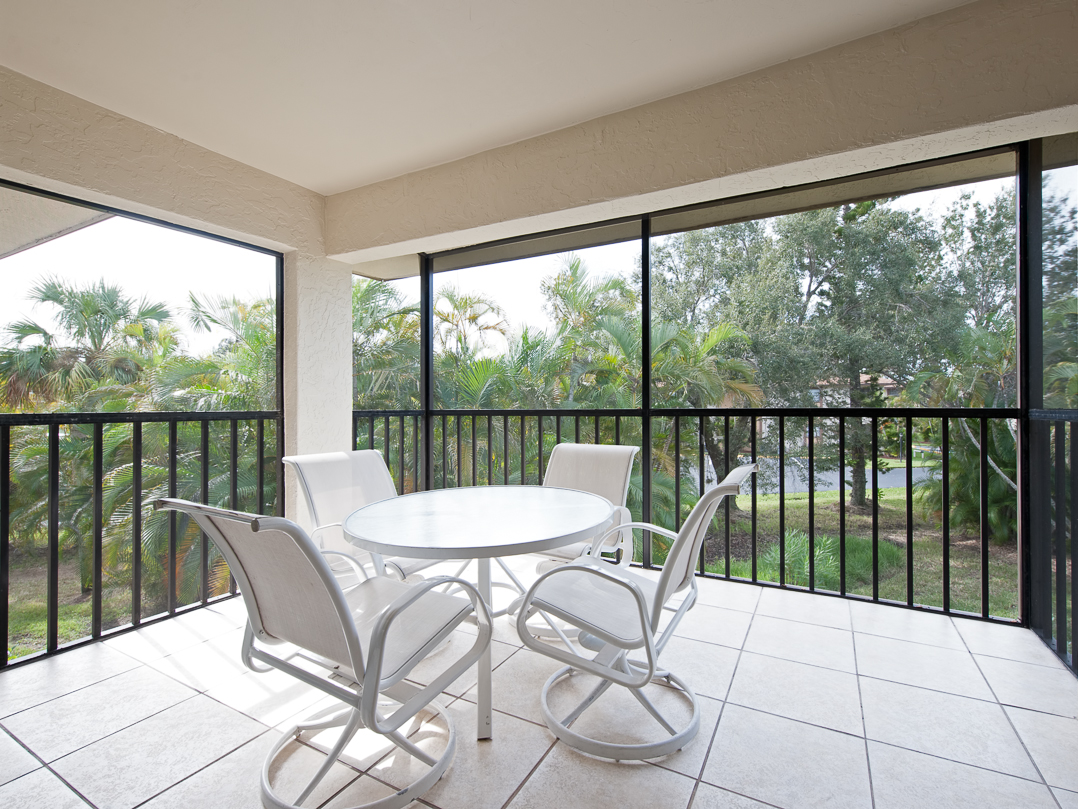 Davis Court #322, Sale Price $109,900, Represented Seller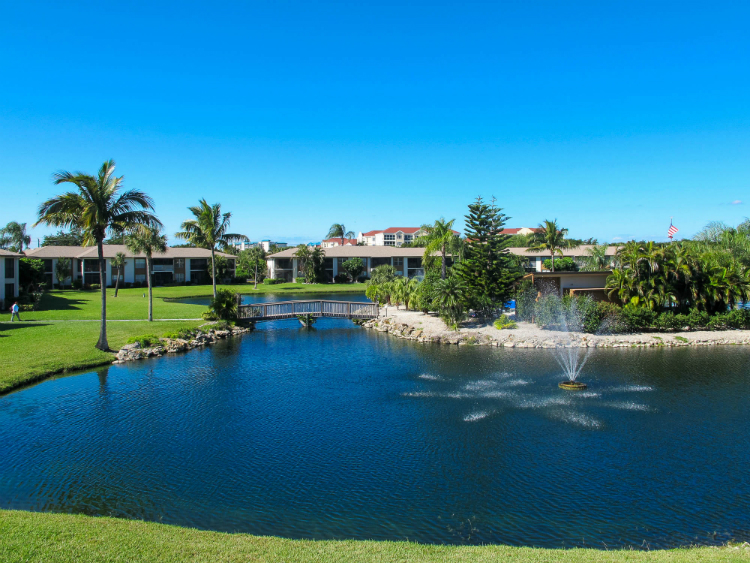 Davis Lake #824, Sale Price $118,000, Represented Seller and Buyer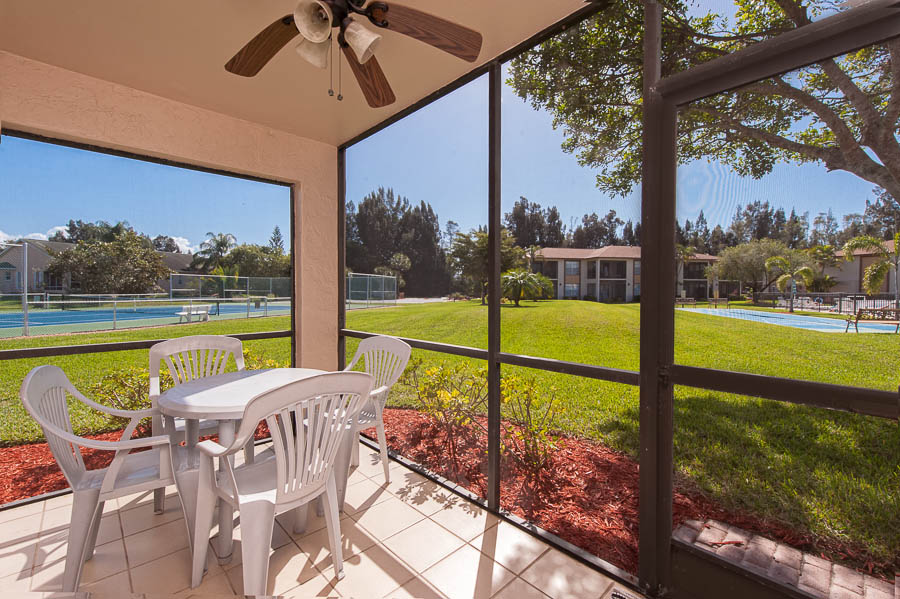 Davis Woods #513, Sale Price $102,500, Represented Seller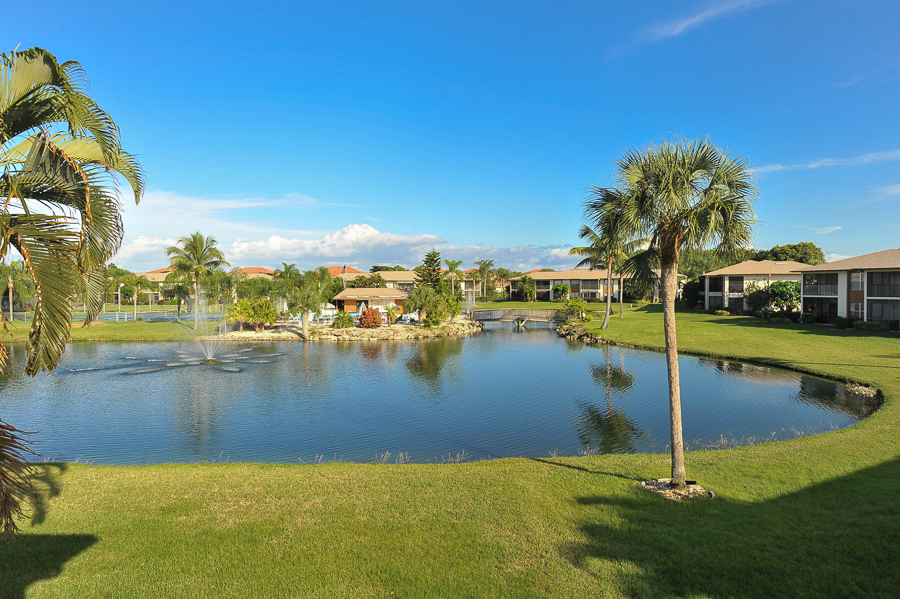 Davis Lake #225, Sale Price $125,000, Represented Seller
Davis Lake #912, Sale Price $118,000, Represented Seller and Buyer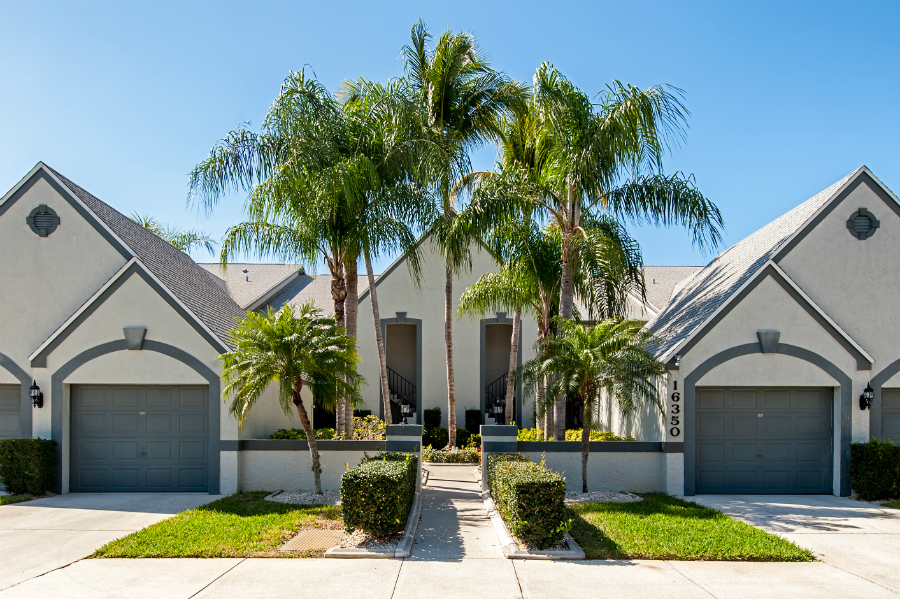 Kelly Greens #286, Sale Price $155,000, Represented Buyer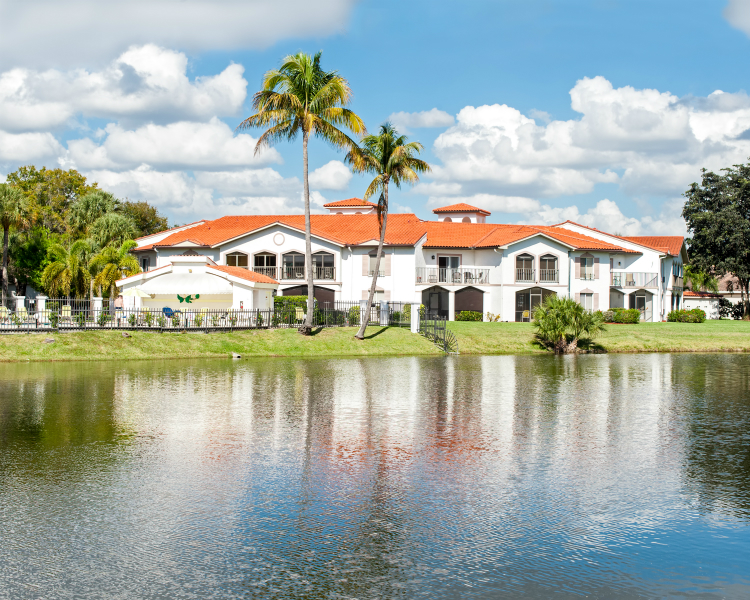 Seabreeze Cove #102, Sale Price $128,000, Represented Buyer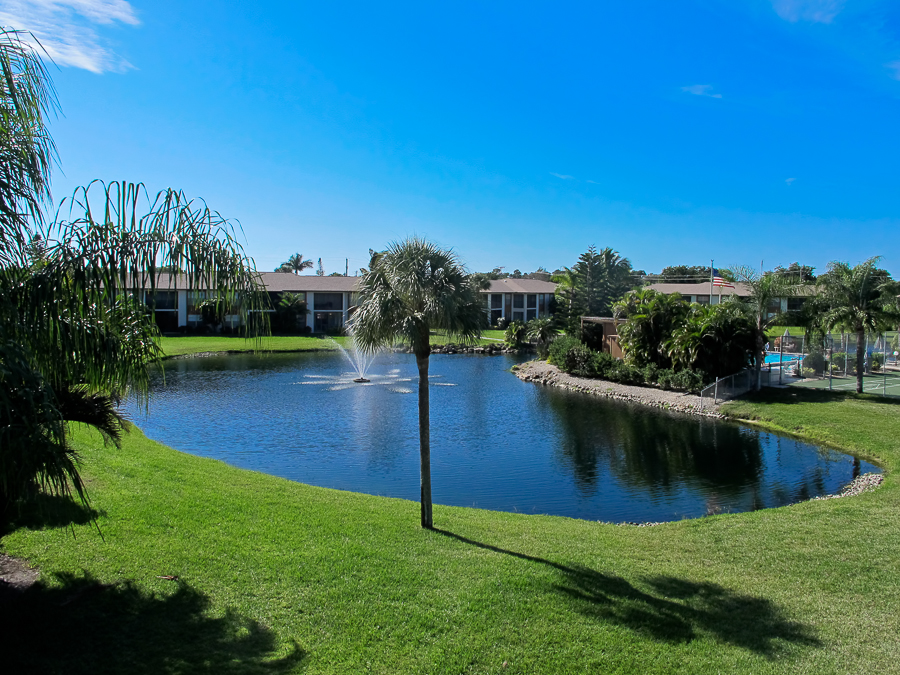 Davis Lake #621, Sale Price $118,000, Represented Seller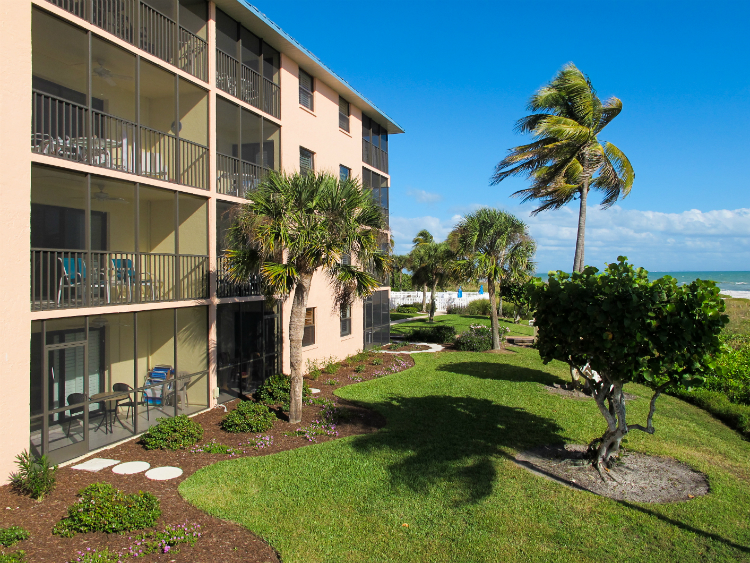 Ocean's Reach #4C2, Sale Price $779,000, Represented Buyer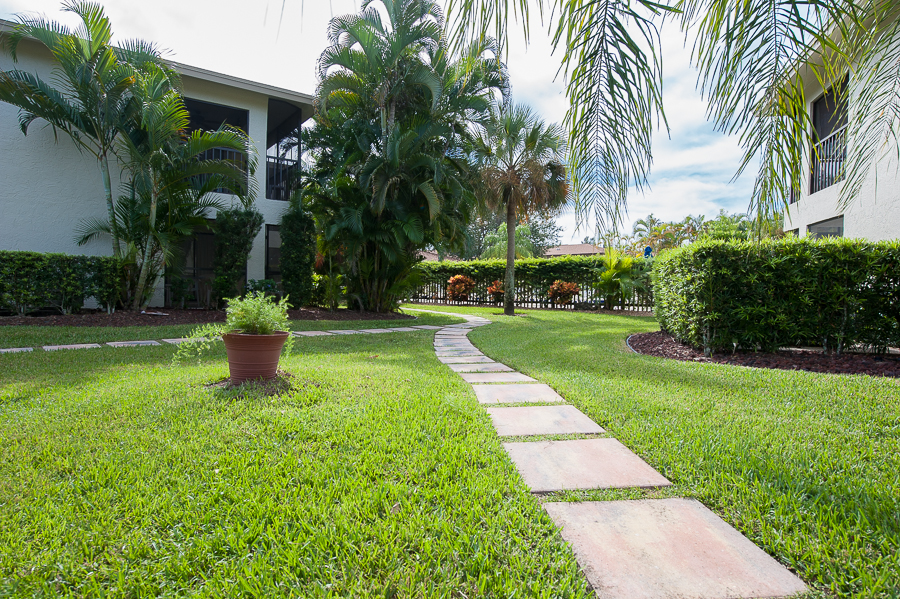 Davis Court #315, Sale Price $100,000, Represented Buyer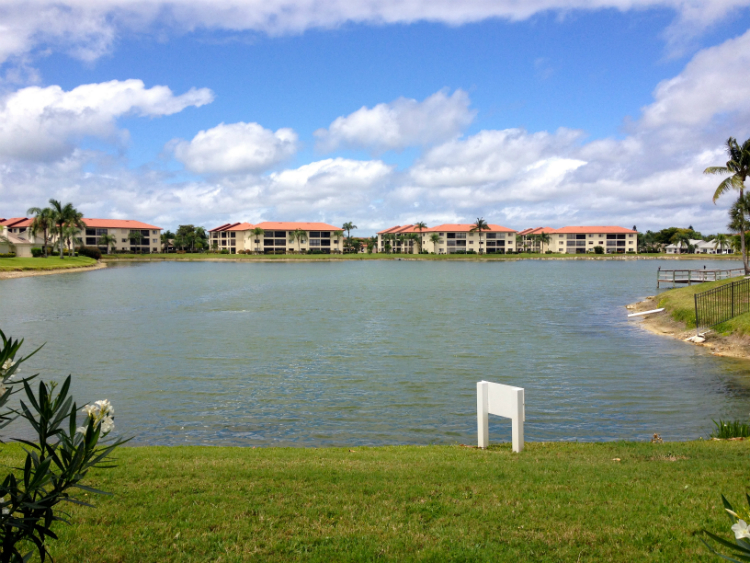 Cinnamon Cove, 11060 Caravel Circle #204, Sale Price $127,000, Represented Buyer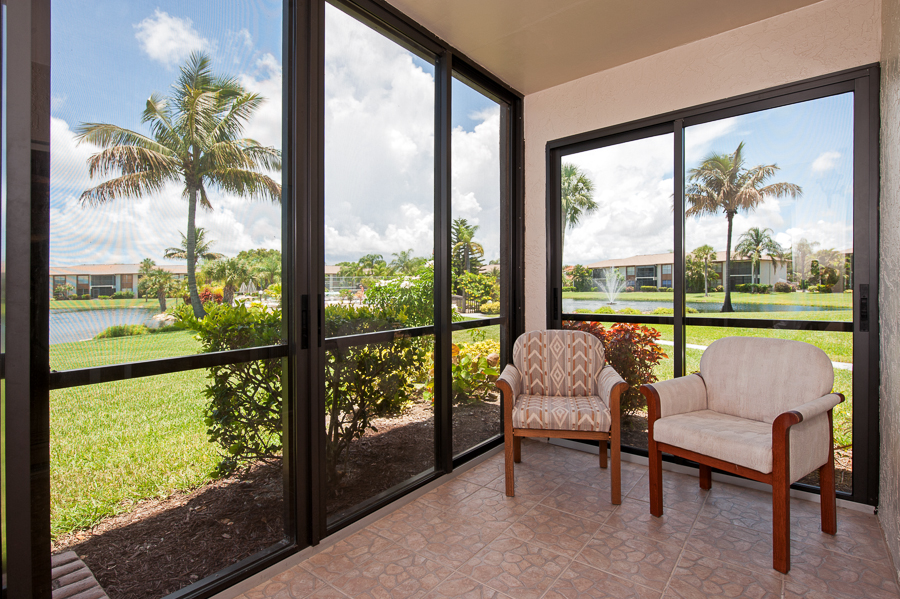 Davis Lake #1015, Sale Price $117,055, Represented Seller and Buyer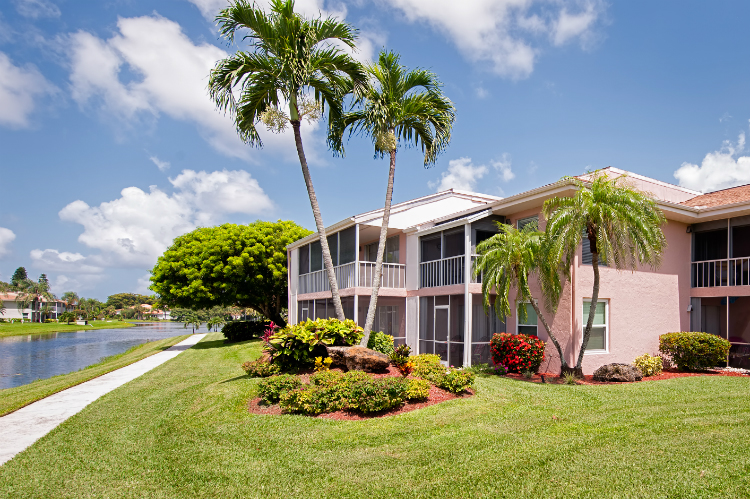 Quail Run #B4, Sale Price $115,000, Represented Buyer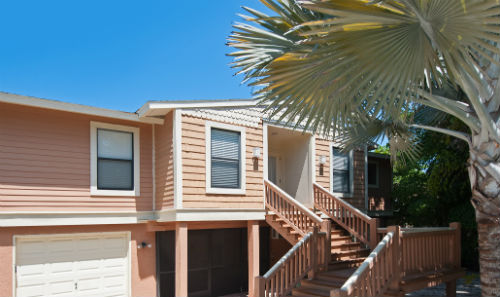 707 Cardium, Sale Price $552,000, Represented Buyer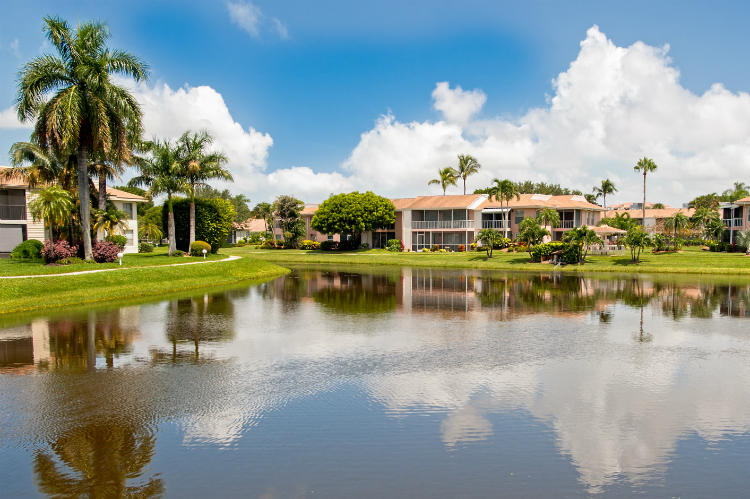 Blanquilla Court #5, Sale Price $96,500, Represented Buyer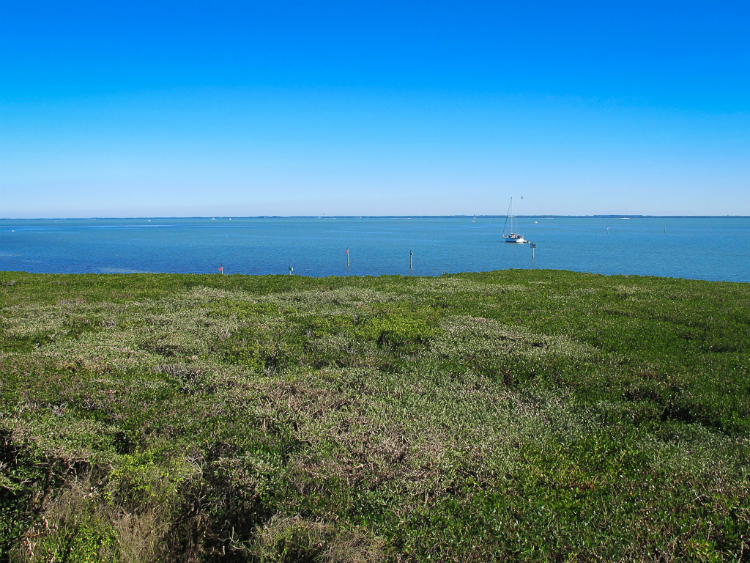 Bayside Villa #5236, Sale Price $307,000, Represented Seller and Buyer