Kelly Huguenin
Realtor, SCIS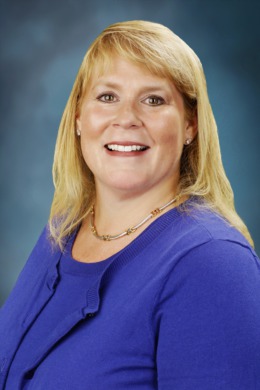 Hello, I am Kelly Huguenin, a Realtor with Pfeifer Realty Group.
Originally from Chattanooga, Tennessee, where I attended Covenant College and received my Bachelor's degree in Business. After graduating college, in 1992, I went to work for SunTrust, in the mortgage department, which turned into a 24-year career in Real Estate. Initially, working as the receptionist for a few short months, I quickly moved into a Mortgage Loan Processing position where I received numerous awards for customer service. After 5 years of processing, I needed a new challenge. A position opened up in the construction department, where I became a Construction Manager, working hand in hand with builders on spec and custom homes. I managed this department for a few years and then moved into Sales as a Mortgage Loan Officer. This was where I was meant to be. I love helping people accomplish their dreams of homeownership. In my first year of production, I was named Rookie of the Year by Mortgage Bankers Association and SunTrust. Year after year, I was named a Top Producer for the city of Chattanooga, from the Mortgage Bankers Association and was a member of the President's Club for highest producers with SunTrust.
My husband, Mark, introduced me to the island in the early '90s when there was still a draw bridge to come across the causeway. A lot has changed since then, but Sanibel remains the most perfect place in Paradise, and we feel fortunate to be able to live and work here. We purchased a home on island in 2012 and went back and forth for a few years before coming full time in 2016, and that is when I started selling Real Estate with Pfeifer Realty Group. We since have sold that home and purchased another one, on the island, in Shell Harbor, and are enjoying life to the fullest. We attend Sanibel Community Church, enjoy biking around the island, boating, shelling, walking to the beach with our furry child Coco, for the most fantastic sunrises and sunsets.
Real Estate is my passion, and I am having the time of my life, working on the Pfeifer Team. It is hard work, but very fulfilling, helping people find the perfect place to call home or vacation.
I am a member of both the Fort Myers Association of Realtors and the Sanibel Captiva Board of Realtors. I am actively involved in several committees for our association that help our community. One of the committees that I chair, helps sponsor events to raise donations for some of our local non-profit organizations. We also help sponsor events for Beach Cleanup, Water Quality, and anything else needed during the year. My community service involvement recently earned me the 2020 "Community Service Award" from the Sanibel & Captiva Islands Association of Realtors.
Sanibel is my "Happy Place". It has all the amenities and beauty of a resort destination, but at the same time, feels like a small-town community. More than 60% of the island is conservation land which contributes to lots of nature and wildlife. There are over 25 miles of bike paths, incredible beaches, great restaurants, and a lot of different shops to enjoy. I am very passionate about this community and all it has to offer.
I thoroughly enjoy my career and many clients have become personal friends and neighbors! If you would like to learn more about Sanibel, Captiva, or Fort Myers, please contact me at any time. I am happy always happy to help. I look forward to helping you either locate your next home or sell your existing property.
Kelly Huguenin's Professional Accomplishments:
Kelly Huguenin was named the 2017 Real Estate Rookie of the Year by the Sanibel Captiva Island Association of Realtors (SCIAR). The Rookie of the Year award acknowledges an agent's professionalism in addition to their participation in the Association and the island community.
She also received her Sanibel Captiva Island Specialist Designation in 2017 and was inducted into the Honor Society and has continued this honor for 2018, 2019, and 2020. In 2020, she received a "Community Service Award" from the Sanibel & Captiva Islands Association of Realtors.
Sanibel & Captiva Island Community Service Award Winner 2020
Top Listing Agent October 2020
Top Listing Agent September 2019