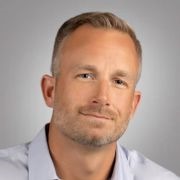 Meet Patrick Turner, a dedicated businessman with a deep connection to the enchanting shores of Southern Florida. Born and raised in this vibrant region, Patrick brings an intimate knowledge of the local market and a genuine passion for helping others.
From an early age, Patrick developed a strong affinity for the beauty of Captiva Island. As a frequent visitor during his formative years, he cultivated a deep appreciation for the island's unique charm and tranquil ambiance.
After graduating from Florida State University, Patrick embarked on an entrepreneurial journey where today he owns a successful business on Captiva Island. This experience provided valuable insights into the island's real estate landscape and fostered an exceptional understanding of the local market dynamics.
As an island property owner and resident, Patrick understands firsthand the allure of the island lifestyle. He shares this paradise with his loving wife, Stephanie, and their delightful 9-month-old daughter Pierson. As a member of the Captiva Civic Association, the Sanibel-Captiva Chamber of Commerce and SCCF's Coastal Watch, Patrick's personal connection fuels his commitment to helping others find their own slice of island paradise.
In addition to his extensive knowledge of the local market, Patrick holds the esteemed license of USCC Captain. His strong leadership skills, attention to detail, and dedication to safety translate seamlessly into his business practice.
Patrick is driven by an unwavering ambition and embodies a 'never give up' mentality. He approaches every transaction with tenacity, striving to exceed client expectations and deliver exceptional results. His commitment to clients goes beyond the transactional; he builds genuine relationships base on trust, integrity, and personalized service.